Dhapa landfill okay for Bagree waste
Tests on debris samples didn't reveal toxic content, a reason why the wastes can be dumped at Dhapa, a board official said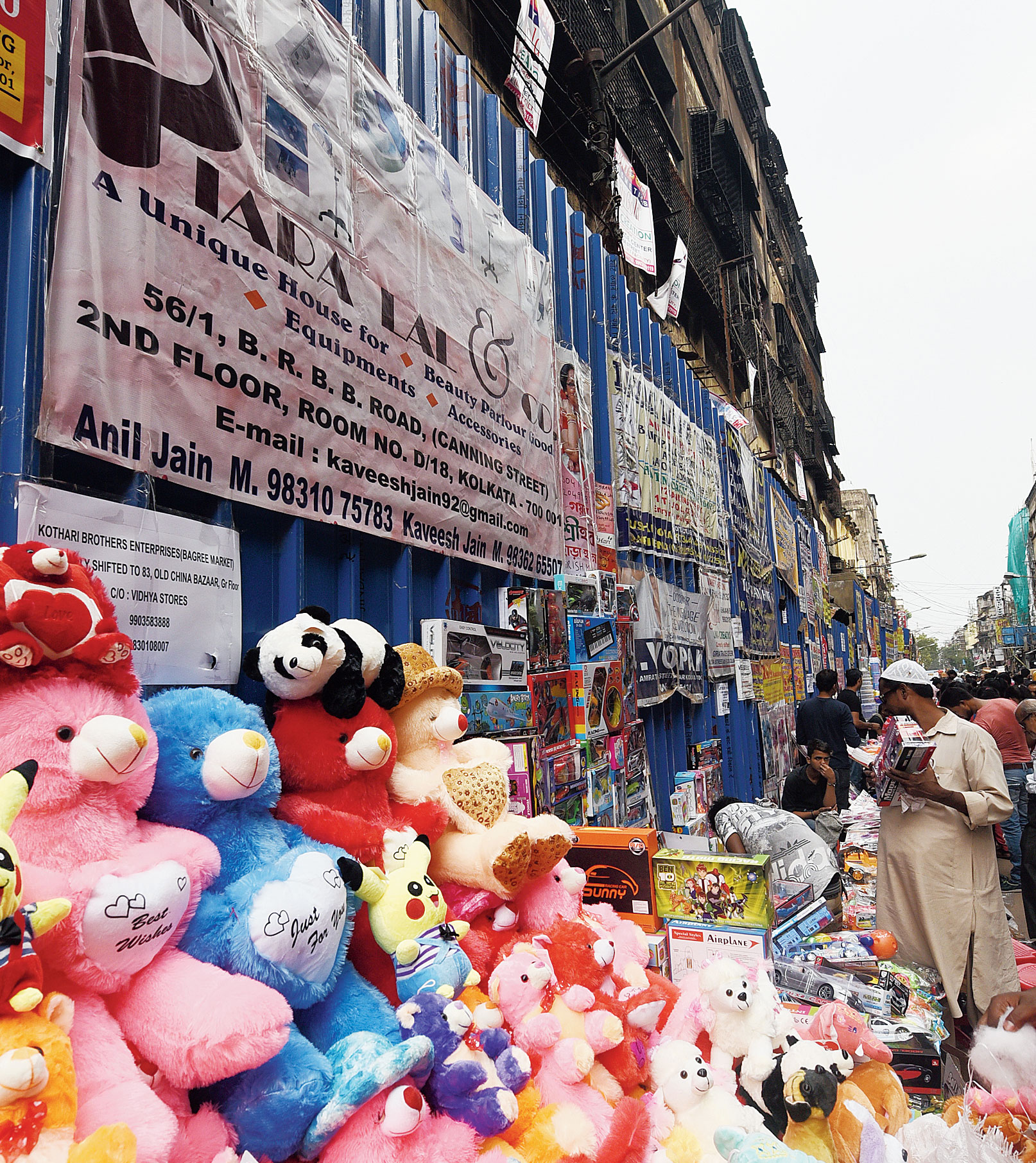 Hawkers outside the barricaded facade of Bagree Market on Wednesday.
Picture by Pradip Sanyal
---
Calcutta
|
Published 24.10.18, 09:10 PM
|
---
Waste from the fire-ravaged Bagree Market can be dumped at Dhapa, the state pollution control board has told the Calcutta Municipal Corporation.
The civic body had sought the board's opinion as many had feared the waste could contain toxic substances.
The samples tested in the board's laboratory didn't reveal any toxic content, a reason why the wastes can be dumped at the open landfill in Dhapa, a board official said.
Environmentalists had expressed fear that the waste material could end up polluting Dhapa's surrounding agricultural fields and water bodies that supply vegetables and fish to Calcutta's markets.
The reason behind the fear is the six-storey market that had a huge medicine stock when the fire broke out on September 16.
"Our tests have revealed that the waste is non-hazardous.... Our tests did not reveal anything toxic in the samples," Kalyan Rudra, the chairman of the West Bengal Pollution Control Board, said.
About the possibility of toxic medicines present in the market during the fire, Rudra said: "They got incinerated at high temperatures."
Scientists from the board visited the market and collected samples on September 25. The results of the analysis of samples were sent to the civic body on October 12.
The scientists had collected the samples from three places inside the building and five on the road outside the building where some waste remained dumped for long.
Metro had reported on September 23 that environmentalists were worried medicines, including antibiotics, could contaminate water bodies and agricultural fields around the dumping ground and pollute the groundwater.
Environmentalists had said antibiotics could enter the body of fish and then people when they eat those fishes.