Dengue kills 3-year-old
An official of the Bidhannagar Municipal Corporation's health department said that bleaching powder didn't kill larvae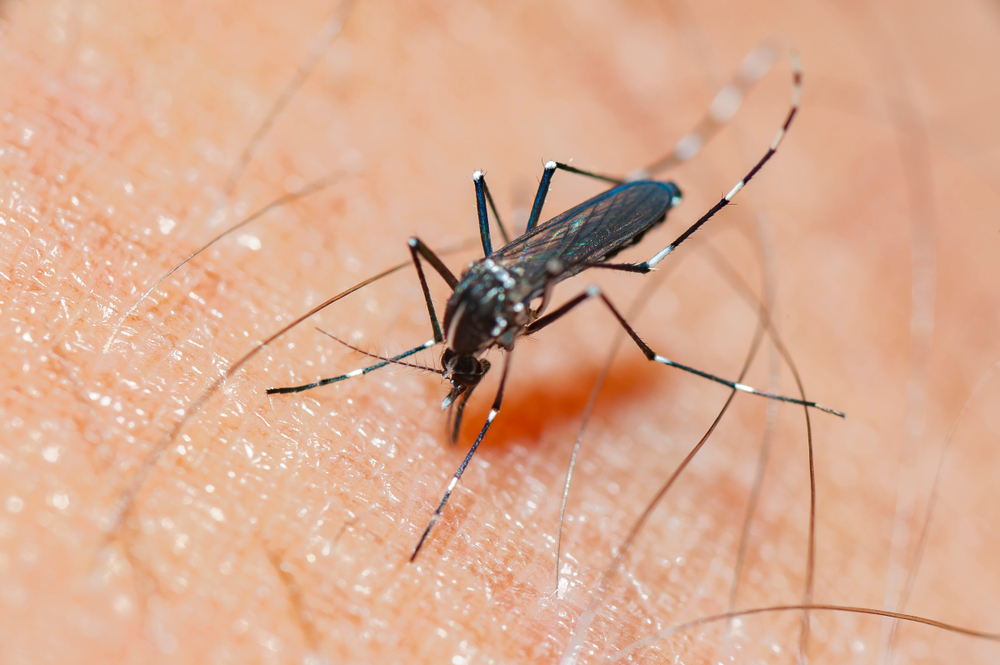 Metro had reported in October that at least five policemen stationed at the Lake Town police station were down with dengue
(Shutterstock)
---
Calcutta
|
Published 18.11.19, 08:25 PM
|
---
A three-year-old boy from Lake Town died of dengue at a city hospital late on Sunday.
Aharshi Dhar was down with fever for the past several days, a family member said.
On Thursday his parents took him to the Institute of Child Health in Park Circus, where he was admitted after a positive NS1 antigen test.
"We suspect the boy was also suffering from a secondary infection. On Sunday evening his condition deteriorated suddenly and he went into a shock and could not be revived," said Apurba Ghosh, director of Institute of Child Health. His death certificate mentions "refractory hypo tension due to severe dengue and severe sepsis".
The family stays in Lake Town's A-block and several of his neighbours alleged that vector control workers were hardly seen in the area.
Aharshi's grandmother Seema said he used to study in Salt Lake's Little Angels School and was a very lively child. "He was down with high fever for the past few days and it is hard to fathom that he is no more," said Seema.
Several residents of the area said that repeated requests to South Dum Dum Municipality to curb the mosquito menace did not work. Jayita Chakraborty, a resident of the area, said vector-control teams were rarely seen.
"Larvicide is hardly sprayed.... We have repeatedly asked the civic body to step up efforts but nothing happened. Many of my neighbours are down with fever," she said.
On Monday, a civic team equipped with a fogging machine was seen fumigating the area and spreading bleaching powder. Public health experts have warned that an excess of fumigation can have more ill effects than good. Fogging can trigger irritation in the eyes, allergy and respiratory trouble, a doctor said. The smoke that is emitted — resulting from the burning of a mixture of diesel and pyrethrum in the ratio 19:1 — is carbon dioxide.
An official of the Bidhannagar Municipal Corporation's health department said that bleaching powder didn't kill larvae.
Pachu Ray, chairman of South Dum Dum Municipality, admitted that mosquito menace was posing a challenge to the civic body in several wards of the municipality.
"Our vector-control teams routinely spray larvicide and carry out fumigation in the areas," Ray said.
Residents are to blame as well because they dump garbage on the streets after door-to-door collection teams are finished doing their rounds, he said. "Freshwater can easily accumulate in such garbage," said Ray.
Metro had reported in October that at least five policemen stationed at the Lake Town police station were down with dengue.
Lake Town, Bangur and surrounding areas are dengue hotbeds. In 2017, more than 15 people in the South Dum Dum Municipality area had died of dengue.