Darjeeling tea garden shut? Workers don't want to sweat
Peshok tea garden, some 25km from the capital town, has been running erratically since 2015 but was officially declared closed in 2019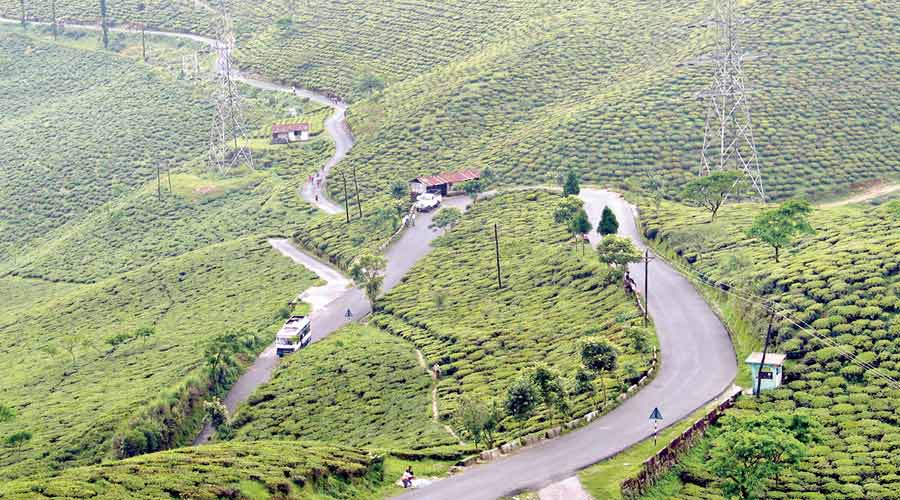 The closure of tea gardens deal a body blow to the poorest of the poor, who do not have other means of sustenance.
File photo
---
Darjeeling
|
Published 18.12.21, 01:19 AM
|
---
A sizeable section of workers from Peshok tea garden in Darjeeling are not keen to return to the estate closed since 2019, amid informal talks among prospective buyers about its reopening at a time the Bengal government wants to shut tea gardens to resume operations.
Workers here are preferring  livelihoods beyond traditional garden work as those pay better, several trade union leaders have found out during their informal chats.
"Once the garden closed down, people sought different livelihoods, some started roadside eateries, some started homestays or small resorts, others started selling green leaves plucked from the closed garden," said a local resident. "Even the earnings from selling the green leaves is more than the daily wage of a tea garden worker (which is currently Rs 202 a day)."
Eateries are a major source of sustenance in Peshok as most vehicles between Darjeeling and Kalimpong-Gangtok make a stop here, said the source.
If this trend catches up, it would be "worrisome" for the industry, said a planter, who did not wish to be quoted.
Peshok tea garden, some 25km from Darjeeling, has been running erratically since 2015 but was officially declared closed in 2019.
The lessee of the garden was the Alchemist Group, whose chairman emeritus was former Trinamul Rajya Sabha member K.D. Singh. The group owned the garden, which employed around 570-odd workers, under the Dooteriah & Kalej Valley Tea Estate Private Limited.
 A tea garden union leader, who spoke to workers, said in private that a "sizeable workforce" was not interested in the reopening of the tea garden.
"It is true that many residents of that place are economically well off and they have lost interest in working in the garden," said the leader. "However, one must realise that if the tea garden does not reopen, the poorest of the poor, who do not have other means of sustenance, will be hit really hard. This section needs livelihood protection," the union leader added.
 The leader also said it was also true that "the tea garden land has been sold and resorts have been built" during the past many years. "These people, too, are not interested in reopening the garden as their structures would come under the scanner," the union leader said.
Sources said that a prospective buyer had enquired about this garden. "However, on knowing that some sections were not in favour of opening the garden, the company backed off," said a source.
 "We believe that the problem is largely because tea garden lands have been sold off through local arrangement. This is why there is opposition to reopening this garden. This trend is definitely worrisome," said an insider of the Darjeeling Tea industry.
 Over the years, the Darjeeling tea industry is witnessing a steady rise in absenteeism among the workforce. In 2018, the industry reported absenteeism as high as 50 per cent among the total workforce of about 70,000. Higher wages in other jobs, better education and migration because of the 104-day general strike in 2017 were cited as reasons.
"Things are not looking good for the industry, which is crippled with high absenteeism and hence low productivity," said a tea management.
Ajoy Edwards, social worker and founder of Hamro Party, said it was time to renegotiate the terms and conditions in tea gardens. "We cannot have a situation where the garden lessee operates when business is good and leaves when things are unfavourable leaving the workers in the lurch. It has to be a win-win situation for all," said Edwards.
 Many people from Peshok and its surrounding areas have joined Hamro Party in recent days.
"Land rights are important for tea garden workers," said Edwards.
An official, however, added that the problem was for now only reported from Peshok because of the place's viability for other livelihood avenues. "Recently Kalej Valley tea garden reopened and there was no opposition from the workers," the official said.