Scurry to moneylenders for roof above head
Amphan after-effect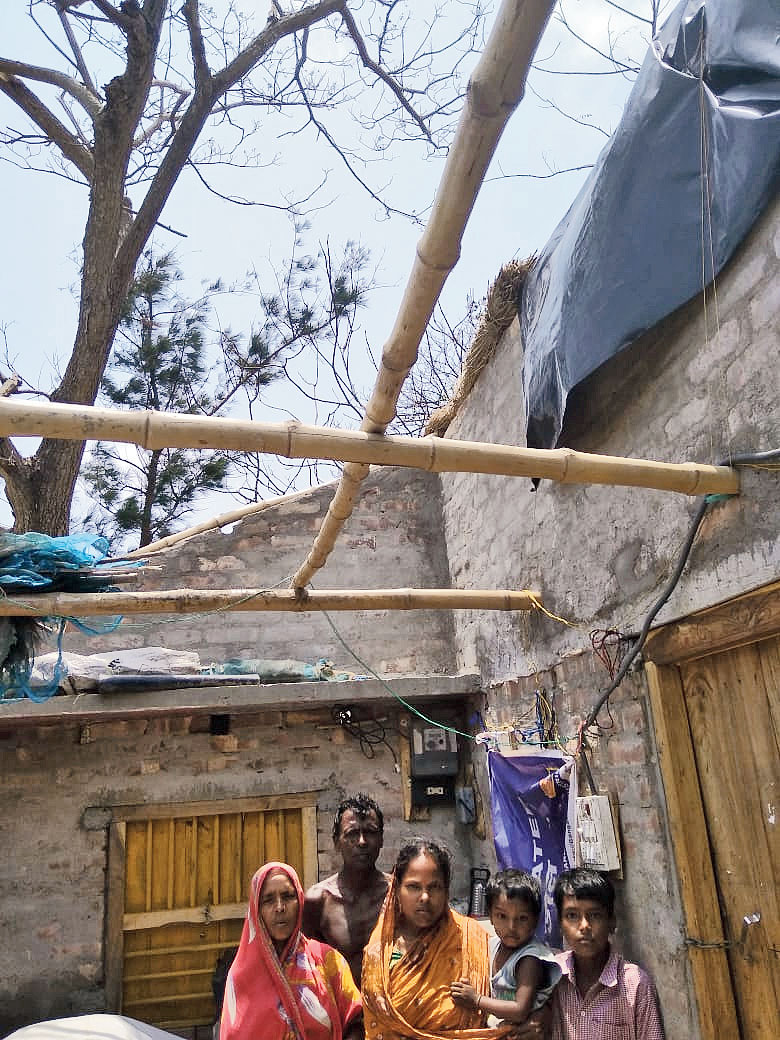 ---
---
Hemanta Mondal was desperately in need of Rs 8,000 to have a roof over his head after the asbestos sheet over his mud house was blown away by Cyclone Amphan on May 20.
The 60-year-old rickshaw-van puller at Harinbari village in Sagar Island, South 24-Parganas, doesn't have any savings. He had no option but to approach a local moneylender who gave him the cash at a monthly interest rate of 3 per cent, which works out to be a whopping 36 per cent annual interest.
"I know that I would have to pay a high interest. But do I have any other option?" asked Mondal.
The story of Mondal is not unique as the cyclone has suddenly added to the indebtedness of lakhs of people in rural areas, whose houses were severely damaged as the cyclone's wind speed ranged between 130kmph and 165kmph.
On Wednesday, chief minister Mamata Banerjee announced several measures to help people whose houses were damaged by the cyclone. But several affected people said they could not wait indefinitely for government grant.
Mondal said his only son Tarun was stuck in Kerala and running short of money and hence, he had to take care of his daughter-in-law and two grandchildren. "We are very poor. I don't know whether I would get government help or not. I got a tarpaulin today (Wednesday) from the panchayat but it is not enough to cover the roof of the house. How can I allow my little grandchildren to live under the open sky?" asked Mondal.
His comments made it clear that the cyclone had not only exposed the vulnerability of poor people in the face of natural calamities, but also brought into light how the official banking channels still eluded lakhs of people in Bengal.
"The demand for money these people have can be categorised as personal loans which scheduled commercial banks lend at 12 to 14 per cent of interest depending on the creditworthiness of the client… The micro finance institutions, which borrow from banks to lend small loans to needy rural people, charge between 19 to 20 per cent. But the moneylenders fleece these people," said a senior government officer.
Not just the moneylenders, these poor people without roof over their heads are also at the mercy of local traders, who sell asbestos, tiles, tin shades and bamboo poles, which people need to have a roof.
Mondal said he had been surveying the market in Sagar Island for the past five days and found out that prices of everything to repair houses had increased by 50 to 60 per cent. "Things like asbestos, bamboos, iron wire or ten shades are in high demand and people are queuing up in front of the shops… The asbestos sheet, which was available at Rs 350 probably a week ago, is now costing Rs 550," he said.
According to him, bamboo poles, which used to be sold at Rs 130 a piece, are now priced at Rs 200 to Rs 250. Despite the high prices, Mondal had to spend around Rs 5,000 to buy materials and kept Rs 3,000 that he would have to pay to the labourers. "I am in a condition that I can't pay even the interest of Rs 240 per month. If I fail, I need to pay double the amount the next month," he explained the debt trap that he was getting into.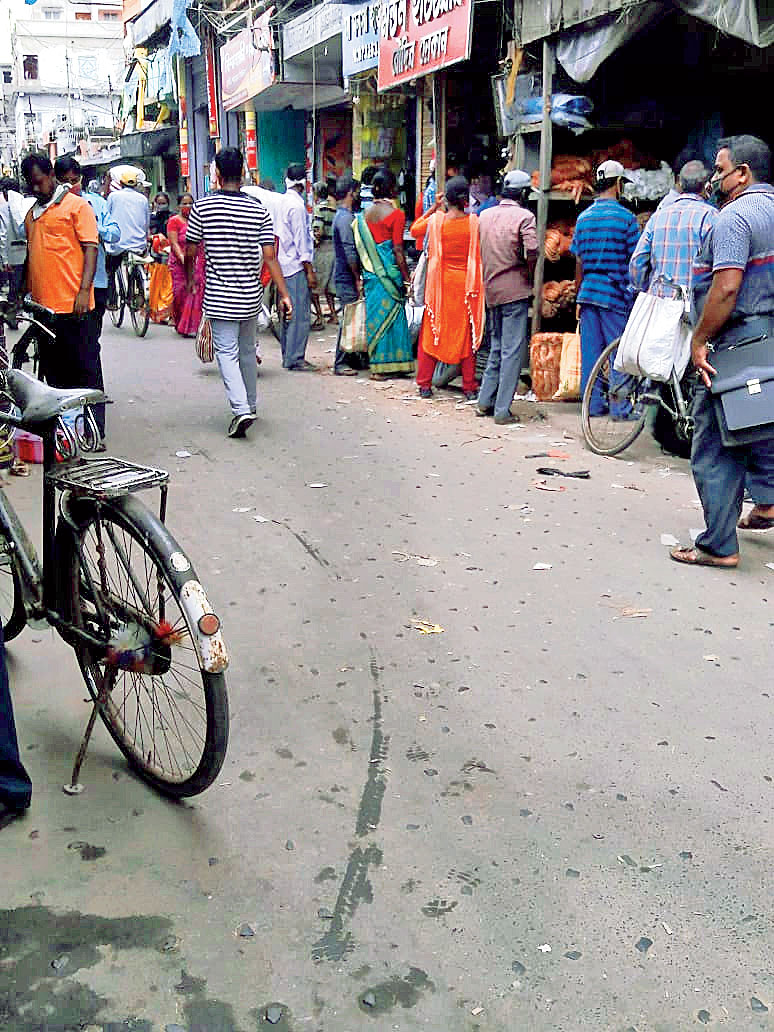 Officials said thousands of people from South 24-Parganas district worked in different states, including Kerala, Maharashtra and Gujarat, and sent remittances back home. "People had no money in hand because of the lockdown and private lenders are doing a brisk business," said a government employee in Sagar Island.
The officials said around 6.5 lakh houses, mostly with asbestos or mud-tiled roofs, had been severely damaged in the district.
Manturam Pakhira, the Kakdwip MLA and minister of state (independent charge), said he had already talked to police and local administration regarding the black marketing of roof-construction materials and high interest rate that money lenders were charging.
"I have told police to keep a vigil… Anyone can help the poor people by lending money but it should not be at such abnormally high rates. The police have been asked to do surveillance at local markets and hardware shops," Pakhira said on Wednesday.