Covid shadow shuts govt offices
Residents of Durgapur Municipal Corporation areas asked to pay visits only for emergencies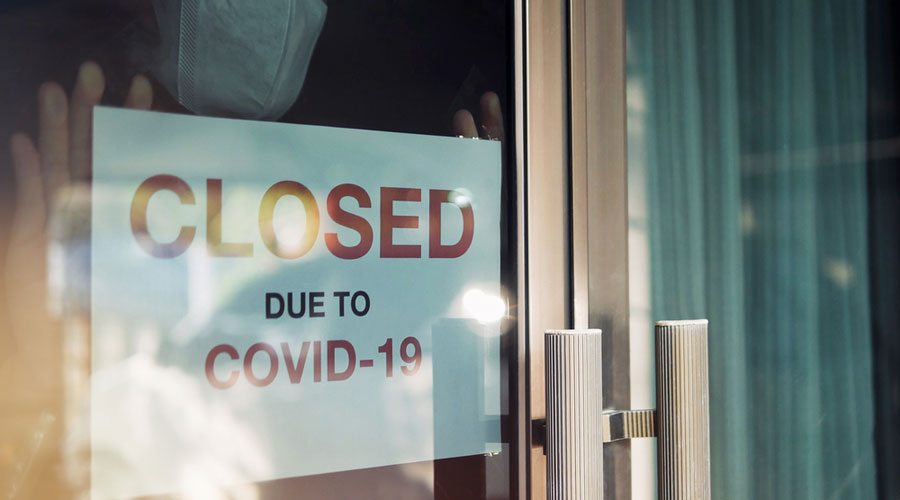 ---
---
At least a dozen government offices in south Bengal, including banks, civic and rural bodies, have had to be temporarily closed in the last five days as some of their employees tested positive for Covid-19 or their locations saw a surge in coronavirus cases.
Sources said these government offices in East Burdwan, Hooghly, Murshidabad and West Burdwan have been shut for at least 14 days each.
A Trinamul councillor in Hooghly's Serampore municipality died of Covid-19 on Wednesday, forcing authorities to shut the office from Thursday. "Employees have panicked and we can't take health risks," said Amiya Mukherjee, the chairman of Trinamul-run civic body.
The Arambagh municipality in Hooghly also closed its office from Wednesday after an employee tested positive.
On Thursday, Murshidabad zilla parishad was shut after its deputy secretary reported positive. In East Burdwan, the Kalna sub-divisional office, Kalna court and Purbasthali I block office are closed since last week after Covid cases were reported in office or in the neighbourhood.
Durgapur Municipal Corporation was closed from Wednesday as a precaution and residents asked to visit the only for emergencies.