Quarantine centres for flout
Returnees from Maharashtra, Gujarat, Delhi, Tamil Nadu and Madhya Pradesh to be sent for institutional quarantine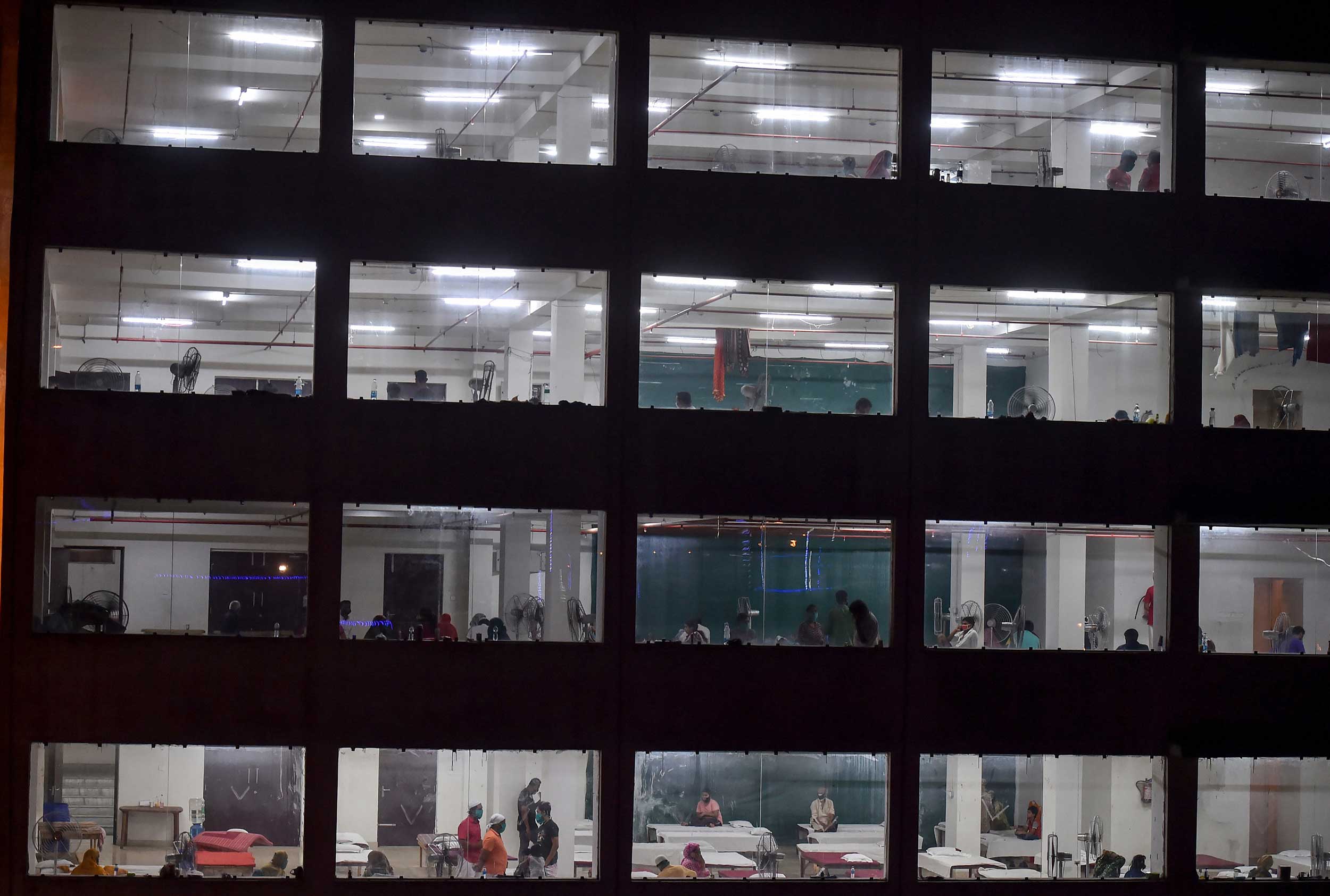 Patients receive treatment at a quarantine centre during the nationwide lockdown in Calcutta
(PTI)
---
Calcutta
|
Published 02.06.20, 10:52 PM
|
---
The Bengal government has decided to take those jumping home quarantine to institutional quarantine centres amid reports that a lot of people are flouting the key rule of Covid-19 protocol which is resulting in a law-and-order problem in different parts of the state.
"All those who flout home quarantine advice will be sent to institutional quarantine centres for two weeks. The measure had to be initiated only to rein in the tendency of flouting home quarantine norms," said a senior government official.
The state government has adopted a protocol of sending migrant workers returning from Maharashtra, Gujarat, Delhi, Tamil Nadu and Madhya Pradesh to institutional quarantine facilities, while arrivals from other states are given home quarantine advice.
The same protocol would be followed for the passengers of 12 pair of special trains running from June 1.
Since the migrant labourers have started returning, several complaints have been lodged with the state administration that many of them are violating home quarantine norms.
Sources said the state government had decided to enforce the decision at the earliest as a brawl between a villager and a migrant had led to a fierce clash resulting in one death in East Midnapore on Monday.
The state government has made elaborate arrangements to deal with the influx of migrant workers.
"A total of 4,000 bottles of indelible ink from Mysore have been brought with the help of the Election Commission of India to identify those advised home quarantine or who would be sent to institutional quarantine," said an official.
While two fingers of the migrants sent to institutional quarantine are being marked with the indelible ink, workers sent to home quarantine are being marked in one finger.
"It now appears more steps have to be initiated as some are flouting home quarantine norms. We cannot blame the villagers if they oppose the migrants in case they were flouting norms," said an official.
A section of the officials said that the administration has to ensure a better atmosphere in the institutional quarantine facilities and keep a watch on those sent to home quarantine to get rid of the problem.
"Basic minimum facilities like food and clean toilets have to be ensured in the school buildings to ensure that the target of quarantine all suspects institutionally is successfully achieved. Similarly, all field workers like ASA workers should be engaged to monitor the migrants sent to home quarantine," said an official.