GTA to use infrared scanners at entrances
Set up at Simulbari, the entry point to Darjeeling and Kurseong from Siliguri, and Chitrey, which is the entry point to the Kalimpong town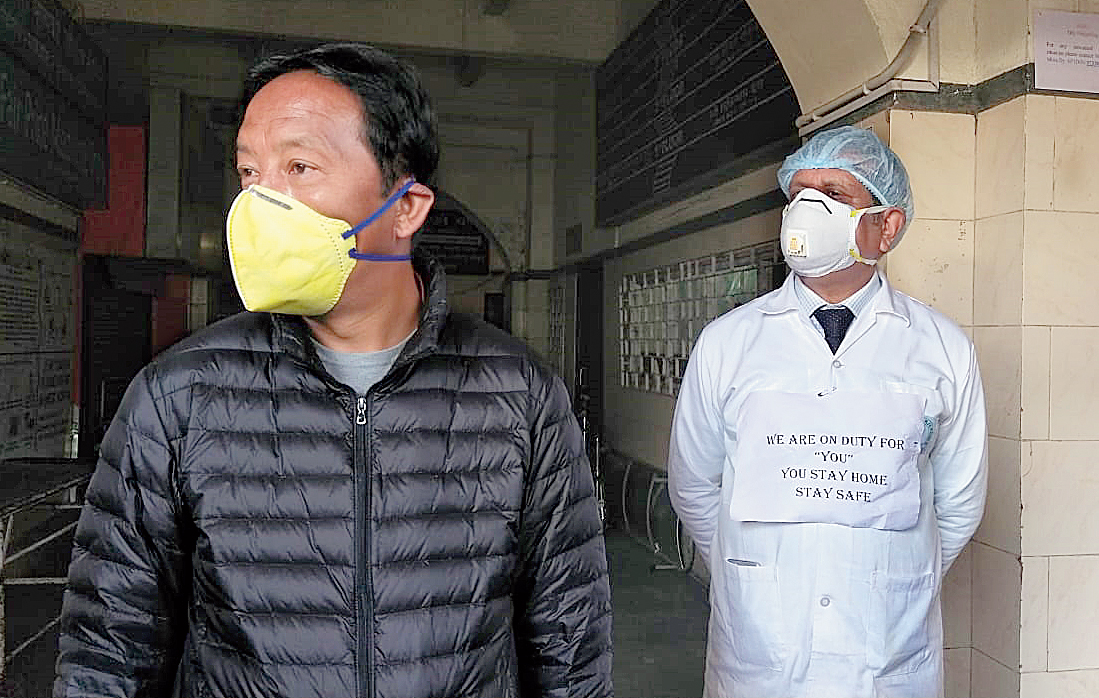 ---
Darjeeling
|
Published 10.04.20, 10:06 PM
|
---
The GTA on Friday announced that it would install infrared thermal scanners which would provide visuals of body temperatures on large screens at the entry points of the Darjeeling hills.
There are apprehensions that a large number of migrant people will enter the hills whenever the lockdown is lifted.
GTA chief Anit Thapa has said while the hill body feels the "lockdown has to be continued", it is also preparing to face new challenges.
"To screen the people who are entering the GTA region, we have decided to install infrared thermal scanners which will give visuals of the body temperature on large screens," Thapa said in a written statement.
The scanners will be set up at Simulbari, the entry point to Darjeeling and Kurseong from Siliguri, and Chitrey, which is the entry point to the Kalimpong town.
So far, one's body temperature has been checked with thermal scanner at the two entry points. The thermal scanner is shown against a person' forehead to record the temperature
Stressing that the purpose of the infrared thermal scanner was to find out sick persons in crowds, Thapa said: "The infrared thermal scanners will be used to screen for elevated body temperatures quickly and reliably…In case, any abnormal temperature is detected, the LED screens goes out fully red (sic)," Thapa said, adding that the scanners was automatic and didn't need body contact.
Additional screening will be done by the GTA's health department if the "skin temperature in key areas, especially the forehead and corner of the eyes, is above average temperature".
A week ago, the GTA had provided thermal scanners to all dispensaries in tea gardens of the Darjeeling hills.
A bulletin issued by the GTA on Friday said 199 people were under self quarantine in Darjeeling district, along with 193 in Kalimpong district.
In Kalimpong district, 46 people are currently staying at the quarantine centres in Disha and Marwari Bhavan. Six people of the GTA areas are currently admitted to Dr Chhang's Super Specialty Hospital in Siliguri and four of them were transferred from Disha and the other two from home quarantine.
The bulletin said two person from the Darjeeling district had been discharged from the North Bengal Medical College and Hospital in Siliguri.