Monday flight from Bangla
Bengal government has made arrangements to quarantine about 750 foreign returnees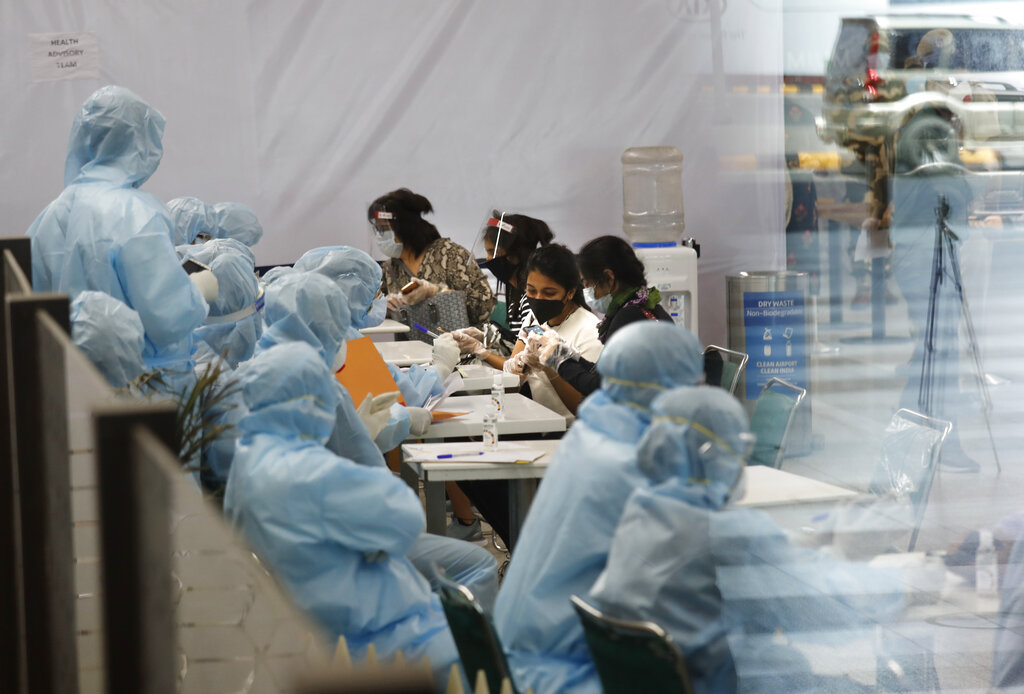 ---
|
Calcutta
|
Published 16.05.20, 10:49 PM
---
The Centre's Vande Bharat mission to bring back stranded Indians from abroad has finally included Bengal with a group of 160 people scheduled to be airlifted from Bangladesh to Calcutta in a special Air India flight on Monday.
"On May 18, a flight with 160 passengers will land at Calcutta airport from Bangladesh. Those who will come in the flight will have to go for 14 days' quarantine," said Alapan Bandyopadhyay, the Bengal home secretary, at Nabanna on Saturday.
Repatriating stranded people from Bengal had become a thorny issue over the past few days with the Centre giving the impression that the state government was not keen on facilitating the mission.
The Bengal home department had stated in no uncertain terms on Friday that the state was keen to bring back its people stuck abroad, adding that it had communicated its willingness to the Centre and made arrangements.
"Till yesterday, we had not been told anything. But on Saturday, we were informed that a flight from Bangladesh would land in Calcutta with 160 passengers on Monday. We are readying our arrangements," an official said.
Bandyopadhyay said there would be two types of quarantine facilities. A paid facility will be available in select hotels in Calcutta. There will also be an institutional quarantine facility that will be free of cost. The state government has already made arrangements to quarantine about 750 foreign returnees.
"Those who would choose institutional quarantine, the government would arrange transportation to take them to the centres," the home secretary said. Those opting for the paid quarantine facilities will have app cabs and pre-paid taxis available at the airport to ferry them to the hotels.
"We have shared the details of the paid quarantine facilities with the ministry of external affairs and expect that the information will be shared with the passengers in advance so that they can make up their mind before landing in Calcutta," Bandyopadhyay said.
Another official said: "We were informed that nearly 2,000 people from the state have expressed interest to come back. But till now, we have been officially informed only about the flight from Bangladesh.
"People from the Gulf, Singapore and UK have approached the state government, wanting to return. All of them are being advised to contact the Indian embassies in the respective countries. We hope that a few more flights will land in Calcutta over the next few days."