Congress-Left chaos over Siliguri Mahakuma Parishad seats
According to political observers the strategy deployed by both the parties in earlier polls to keep rivals at bay, has not been successful this time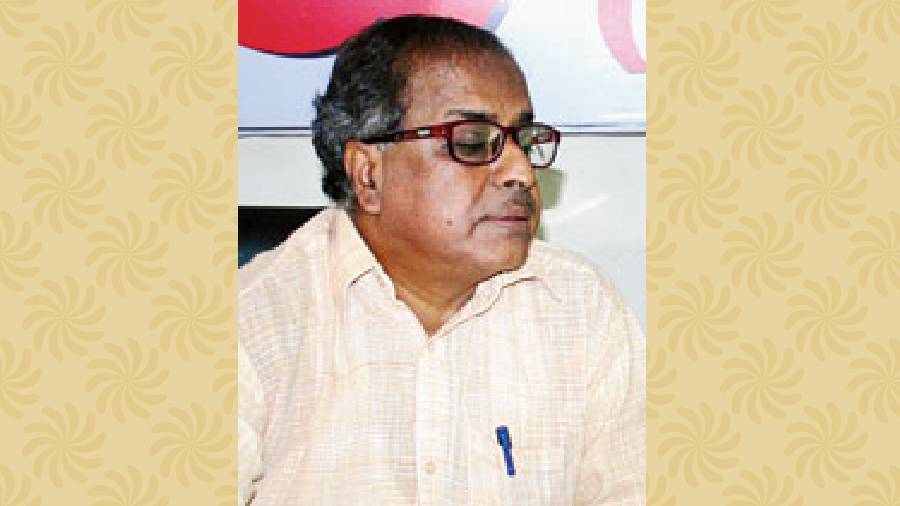 Jibesh Sarkar, the convener, Darjeeling district Left Front.
File Picture
---
Siliguri
|
Published 08.06.22, 01:50 AM
|
---
Confusion over the sharing of seats among the Left Front and Congress at the upcoming three-tier elections of Siliguri Mahakuma Parishad (SMP) continued even on Tuesday, that is, the last day of withdrawal of nomination papers.
The SMP elections will be held in rural areas of Siliguri sub-division on June 26, coinciding with the Gorkhaland Territorial Administration  polls in the hills.
However, according to sources, there are multiple candidates of the Left and Congress — who had earlier planned to go for an informal alliance to thwart Trinamul and BJP —  in several seats of all the three tiers.
It means that the "Siliguri model", a strategy deployed by the Left and Congress in some earlier polls of tacit support to keep rivals at bay, has not been as successful this time, political observers have said.
"For example, in the SMP, there are nine seats. The Left has fielded candidates in eight seats and left one seat for Congress. The Congress, however, has pitted candidates in six seats. Similar is the situation in the seats of the panchayat samitis and village panchayats, the two lower tiers," said a political observer.      
In the two lower tiers, there are 66 seats in four panchayat samities and 462 seats in 22 panchayats.
Among these, Left candidates have filed nominations in 55 seats of the samitis.
"Out of the remaining 11 seats, there are only Congress candidates in three seats but the candidates of both parties in the remaining eight seats," a source said.
Similarly, in the panchayat level, there are 324 Left candidates and 12 Independents. The Congress has fielded candidates in 65 seats, which includes the seats where there are Left candidates.
"Despite such efforts, the Left and the Congress have left around 60-odd seats blank where the contest would be between the BJP and Trinamul. This confusion indicates even now that the leaders of these two parties (Left and Congress), who had recently spoken of an informal alliance, could not eventually translate it to the ground level unlike earlier local polls," the observer added.
In 2015, it was the Siliguri model or this informal alliance which had brought the Left to power in the municipal and the rural elections of Siliguri.
Leaders of both the parties, however, asserted that the negotiation process to support each other's candidates in seats to prevent a division of votes is in progress.
"Our principal target is to prevent Trinamul and the BJP (from winning). We are in talks with the Congress and some Independents," said Jibesh Sarkar, the convener, Darjeeling district Left Front.