CNI's Durgapur diocese bishop asked to go on leave
The inquiry is expected to continue for a month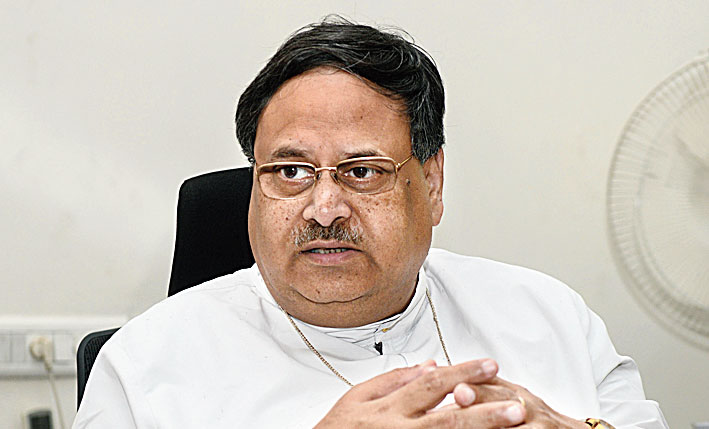 ---
|
Calcutta
|
Published 31.07.19, 09:07 PM
---
The bishop of the Durgapur diocese of the Church of North India (CNI) was on Wednesday asked to go on leave by the Delhi-based synod pending an inquiry into allegations of irregularities in the functioning of the diocese.
Chhotanagpur bishop B.B. Baskey will function as the CNI moderator's episcopal commissary to the Durgapur diocese and officiate as its head while Reverend Probal Kanto Dutta is on leave.
A four-member committee appointed by the synod, the highest decision-making body of the CNI, will inquire into the complaints against Reverend Dutta in Durgapur from Thursday, Joshua Rathnam, an official of the synod, said.
The official did not spell out the allegations but sources in the church told Metro that there had been complaints that several church projects had not been handled the way they should have been during Reverend Dutta's tenure.
He was asked to go on leave to enable the inquiry committee to conduct the probe in a "neutral atmosphere", Rathnam said. "It is a routine and mandatory procedure that should be followed during any inquiry," he said.
Rathnam arrived in Durgapur from Delhi on Wednesday to facilitate the process of inquiry and appointment of Reverend Baskey as the officiating bishop of Durgapur.
The inquiry is expected to continue for a month. The outcome of the findings will be conveyed to Reverend Dutta and his opinion will be sought. The synod will take a decision after the completion of the process, a source said.
Reverend Dutta was the bishop of the Calcutta diocese from last October to June. He was removed from Calcutta by the synod on June 10 and asked to function as whole-time bishop of Durgapur, from where he had been transferred to Calcutta last August.
Reverend Paritosh Canning, the bishop of Barrackpore, was appointed the new bishop of Calcutta.
The inquiry committee headed by Suresh Jacob, an executive member of the CNI synod, visited the city last week and probed the allegations against Reverend Dutta related to the functioning of the Calcutta diocese, a CNI source said.
The other members of the inquiry panel are from the dioceses of Gujarat, Chandigarh and Indore, the source said. The same committee will probe the allegations against Reverend Dutta in Durgapur.