Car drowns in Bhagirathi river with bedridden patient in Murshidabad
Here, the driver, it is being assumed, did not put brakes on the car after getting on the boat and instead drove through its length to land in the river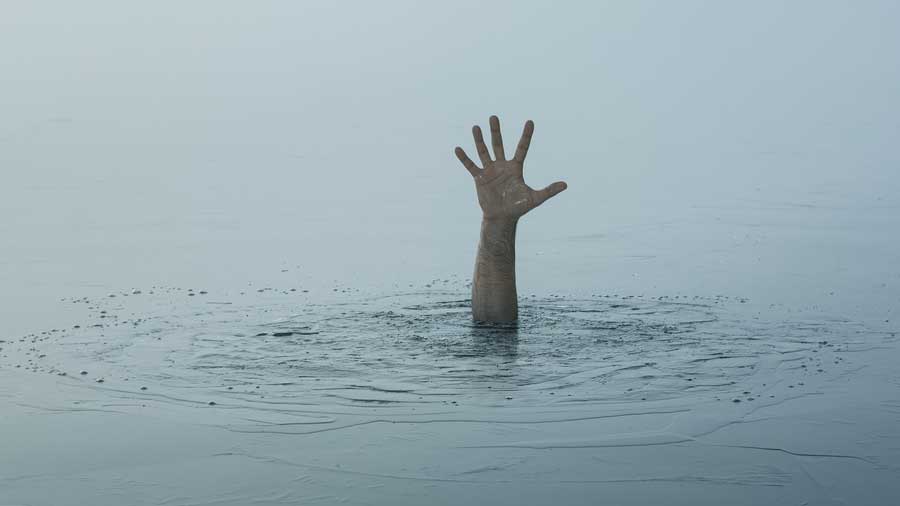 ---
Berhampore
|
Published 28.12.21, 01:15 AM
|
---
A 61-year-old bedridden patient died trapped inside a car that fell in the Bhagirathi river when its driver lost control while driving it on a boat in Murshidabad on Monday afternoon.
In the absence of a bridge at Rejinagar, vehicles are loaded on large boats at Shaktipur ghat to cross a 300-metre stretch of the river.
Here, the driver, it is being assumed, did not put brakes on the car after getting on the boat and instead drove through its length to land in the river.
In a split second, the driver opened the car door to come out and swam away. The vehicle sank with the immobile patient.
Police found the body of patient Sarathi Mondal, and the car one-and-a-half hours later.
The body has been sent to Murshidabad Medical College and Hospital for post-mortem. The driver is traceless.
"We are probing why the car lost control. The driver has fled after the incident," said K. Sabari Rajkumar, the Murshidabad police chief.
Sources said as Mondal was bedridden there was no way for her to come out of the car. Sources said Mondal was a resident of Dangapara village in Murshidabad. On Monday morning, she had gone to Berhampore to consult an orthopaedic surgeon She was on her way back home when this accident happened.
Dangapara villagers said Behrampore could also be reached by road but the poor state of the thoroughfare forces them to avail of the ferry service and then take the highway to reach the district headquarters.
"If the existing road was in a good condition, then there would have been no need for us to take a boat to ferry vehicles. It was unfortunate that an ailing woman had to die helplessly trapped inside a car like this," said a villager of Shaktipur.
Shyamal Ghosh, the owner of the car, said: "The condition of the car was good and the driver efficient. I guess the accident happened because instead of the brake, he pressed the accelerator by mistake."