Cancer treatment boost
The tomotherapy machine that uses a 360 degree arm to dispense radiation has been installed at the HCG EKO Cancer Centre in New Town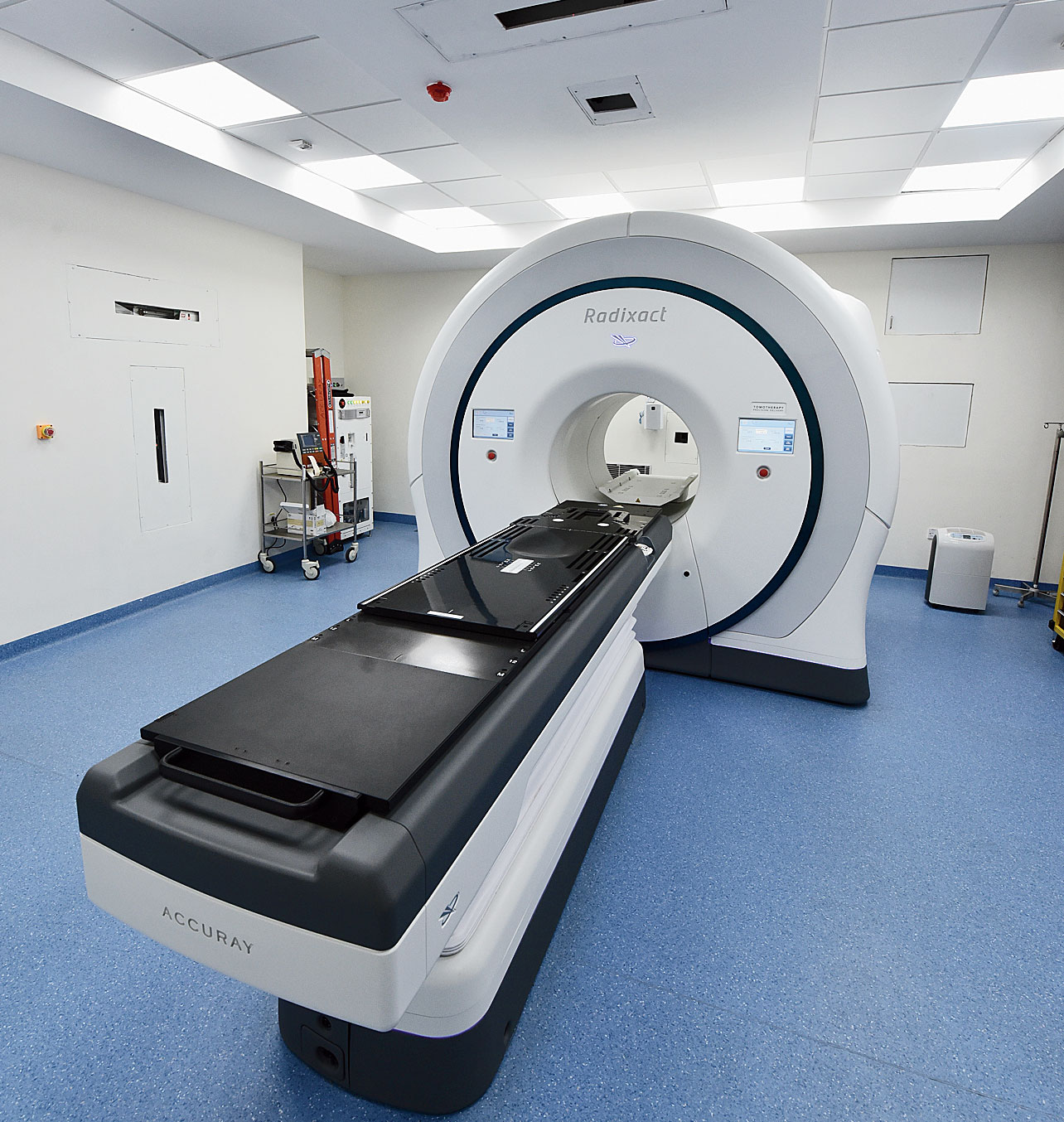 The tomotherapy machine at HCG Eko Cancer Centre in New Town.
Picture by Sanjoy Chattopadhyaya
---
Calcutta
|
Published 01.11.18, 08:38 PM
|
---
A machine that accurately administers radiation to cancer cells, with minimal effect on the surrounding organs, made its city debut recently. More such machines are needed, given the long waiting period for radiation in city hospitals, doctors said.
The tomotherapy machine that uses a 360 degree arm to dispense radiation has been installed at the HCG EKO Cancer Centre in New Town.
It will cater to more patients because of its delivery speed than previous generation ones, a radiation oncologist said.
The 90-bed hospital with its headquarters in Bangalore begun radiation therapy treatment in the city recently and would soon add surgical and medical oncology units, the hospital authorities said.
The machine marries the linear accelerator that administers a dose of chemotherapy with a CT Scan unit. It then superimposes the image with the tumour virtually on the patient and administers the radiation dose according to a plan that doctors key in. That is why it is also called IG-IMRT or image guided intensity modulated radiation therapy.
"The advantage that this machine provides is that it is twice as fast as the earlier generation ones. It administers 1,000 monitored units every minute against the earlier 400mu/min," Ayan Basu, head, radiation oncology, HCG EKO Cancer Centre, said.
It has a 360 degree arm, which combined with the pre-treatment imaging makes it possible to give radiation without spillage to other critical structures, he said.
He gave the example of a woman who had cancer in both breasts that had spread. But the quality of machine made it possible to administer radiation with minimal involvement of the heart and lungs, he said.
The machine takes a fresh image of the tumour on every day of therapy and assesses the amount of radiation received by the tumour and surrounding areas and suggests alterations in dosage, another doctor said. "Cancer patients have to wait for more than a month for radiation in many hospitals and the disease can spread significantly during this time," a radiation oncologist with a private hospital said.
In Bengal, 85,000 cancer patients are detected every year and 40,000 die every year.