Murder arrests from within family
On Tuesday morning, Abhijit Rajak was found killed in his home on Gobra Goroshthan Road, where he lived in a joint family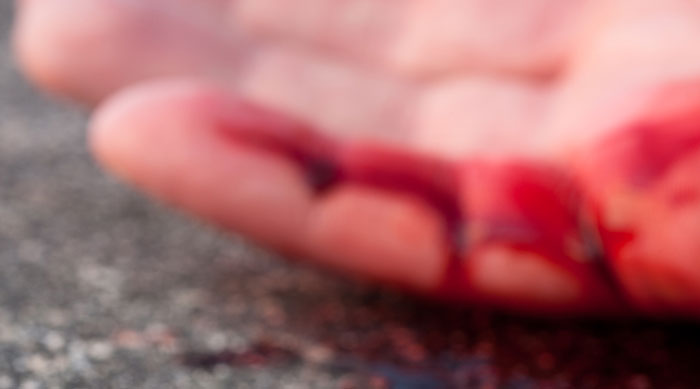 ---
|
Topsia
|
Published 07.09.20, 03:49 AM
---
Two family members of the 30-year-old man who was found dead in his room earlier last week in Topsia have been arrested in connection with the murder. The two accused are the victim's uncle Chandan Rajak, 49, and sister-in-law Priyanka Rajak, 29.
Police said the two had different motives for the murder.
On Tuesday morning, Abhijit Rajak, 30, who worked in a hotel, was found murdered in his home on Gobra Goroshthan Road, where he lived in a joint family. He was found dead on his bed with injury marks on his head. A blood-stained shovel was found in the room.
Investigators said it was apparent that the family members who were home when the youth was murdered were aware of the crime but had initially kept quiet.
"Findings of our investigations suggest that more than one family member was involved in the crime. We came to know during a prolonged interrogation that the victim's uncle, Chandan Rajak, had a property dispute with the victim's father. Later, Chandan admitted that he wanted to eliminate Abhijit because the youth would have inherited their ancestral property had he been alive. Chandan wanted the entire property for himself," said an officer of Topsia police station.
"Priyanka, wife of Abhijit's cousin Somnath, has also confessed to the crime. Priyanka alleged that Abhijit used to give indecent proposals to her and other women members of the family. The allegations are yet to be verified."
The police said that after committing the crime, Chandan threw two cycles of the family into an adjoining water body to make it look like a "murder for gain". The cycles were recovered on Friday.
Chandan and Priyanka have been booked for murder, voluntarily causing hurt for robbery and common intention.