Disbelief to shock: A scooter ride
Family recounts trauma; two-wheeler theft suspect granted bail because of clean past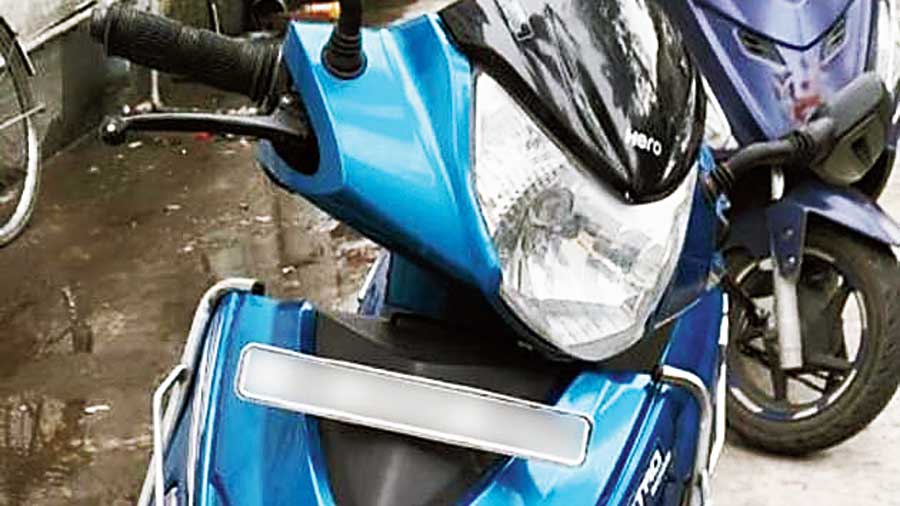 ---
|
Behala
|
Published 24.09.20, 01:51 AM
---
When the family had received a call announcing that the son had bought a second-hand scooter for his wife, there was disbelief because even Rs 6,000 was not a measly sum during the pandemic.
A few hours later, when the same son was arrested for alleged theft, the disbelief turned into shock.
A day after her son had been arrested for the alleged theft of a scooter, his 65-year-old mother could not come to terms with the fact that her son has done something like that.
The 39-year-old man, who had lost his job during the lockdown and had joined another office where too he could not stay for long because of a transfer order, had spotted a woman park her scooter in Behala and leave the key behind by mistake. He parked his scooter next to hers before allegedly riding away on the other vehicle with the intention of giving it to his wife.
The court on Wednesday granted him bail, taking note of his clean past and the fact that the stolen vehicle had already been recovered. The defence lawyer prayed before the magistrate to consider his client's educational background and emphasised that he was not a criminal.
The public prosecutor too did not seek custody of the accused, citing the recovery of the vehicle.
On Monday afternoon (when the alleged theft happened), the family was trying to contact the man as he was getting late for lunch. He had then announced that he had bought a scooter for Rs 6,000.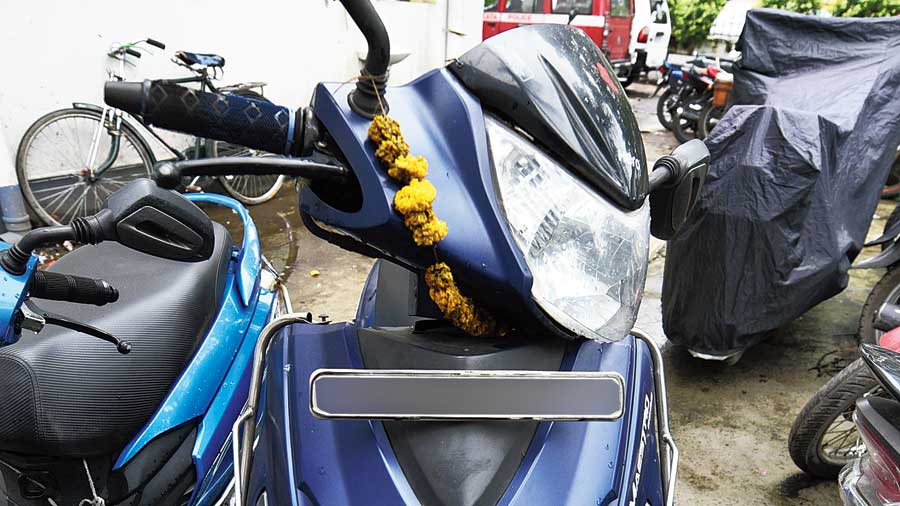 When both his mother and wife expressed disbelief, he made a video call to his wife to show the two-wheeler. Hours before his arrest, early on Tuesday morning, he showed the new two-wheeler to one of his young neighbours.
"We were surprised why he would buy a second-hand vehicle. My daughter-in-law had once mentioned that a scooter would help her once she completed her BEd and would start a job. But she never demanded anything," said the elderly woman sitting at their two-storey home in a peaceful neighbourhood off Behala.
Her deceased husband, a former mechanical engineer from Shibpur BE College who had retired from a public sector enterprise, had gifted their only son a blue scooter four years ago.
The scooter their son allegedly stole for his wife was identical to his own, except the shade of blue.
A day later, officers of Behala police station had traced him and arrested him from his home. The allegedly stolen scooter was seized from his residence compound.
His wife had been running from pillar to post since then. First, she had visited the police station on Tuesday, completed the formalities and took possession of her husband's rings and belongings that police gave her. "She had a look of disbelief. She just asked her husband once why he did it. He was quiet," an officer said, recalling the couple's brief conversation at the police station on Tuesday.
From Wednesday morning, the woman and her father camped at the Alipore court where her husband was to be produced and waited till late in the evening when the magistrate announced his decision to grant bail. In between, she had rushed back home once to get some money that she needed to pay as the bond against her husband's bail.
The court on Wednesday granted bail against a bond and the condition that he should cooperate with the police in their investigation.
She returned home with her husband late on Wednesday evening.
"We have reached home just now," she told Metro in the evening.
The man in question — who is the sole heir to their ancestral property and an undeveloped plot of land adjoining their home — did his MCom and completed his MBA through a distance-learning programme before he joined a reputable company in Ahmedabad a few years ago.
He had left the job and returned to Calcutta five years ago and started work-ing in another firm. His mother said he changed several jobs before settling in one office which, she said, had closed down during the lockdown.
He had started working in the accounts section of a petrol pump, from where he was transferred, forcing him to leave the job. Of late, he was trying to earn his living as an insurance agent.