Covid curbs hit mental health of the aged in Calcutta
The change in social lives has led many people to slip into depression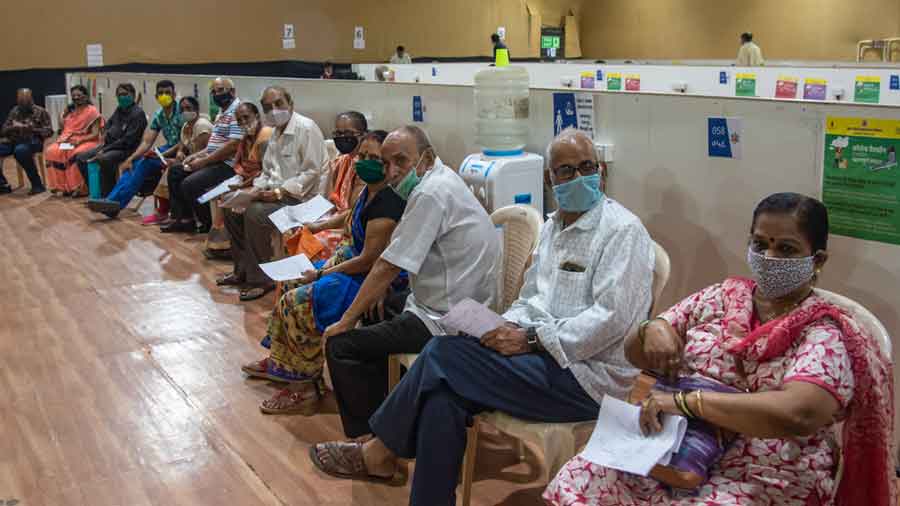 ---
Calcutta
|
Published 21.08.21, 01:35 AM
|
---
Before Covid struck, Samar Banerjee, 78, would go out for a walk every morning and spend hours chatting with friends sitting on benches on the lawn of his housing complex.
For more than a year, he has been mostly confined to home, only stepping out early in the morning for shopping.
An 83-year-old man would go to a neighbourhood market in the morning and visit a tea stall. In the afternoon, he would call on friends and relatives.
Since April last year, his family had not allowed him to step out. The family members now want him to gradually return to the old routine but he is not getting his confidence back.
Covid has claimed the lives of many elderly people across the world, and changed the lives of many who have survived the pandemic.
The fear of contracting Covid after seeing so many of their peers succumb to the disease, the ordeal of being confined to home for months on end and loss of self-confidence have brought about a change in the lives of many elderly people that they are unable to accept.
The change in social lives has led many people to slip into depression.
"Before Covid arrived, I would barely be at home in the morning. After the morning walk, I would visit the market and then go to a
senior citizens' park in our residential complex to chat with friends and neighbours," said Samar Banerjee, who was a cricketer in his younger days.
"During the first wave of Covid last year, the doctor advised me to stop going out for walks because there were too many people around. He also asked me to stay away from our club's adda," said Banerjee, who lives on the southern fringes of the city.
He has been confined to home for more than a year. Banerjee is fully vaccinated. That, and the fact that the number of Covid cases has come down, have prompted Banerjee's doctor to advise him to go for his regular walk and join the adda after taking proper precautions.
Many of Banerjee's friends in the senior citizens' club have died of Covid.
"Having lost seven of my friends to Covid, I no longer feel the urge to socialise. Fear and depression are preventing me from venturing out," said Banerjee.
His only outdoor activity now is visiting a market opposite his housing complex early in the morning, when only a handful of people are around.
Banerjee would often visit his son in Bangalore. "He has since moved to Singapore. I haven't seen him since the outbreak of Covid. I don't know when again I will meet my son," the former cricketer said.
The 83-year-old man would go out several times a day and visit friends and relatives.
"My father used to be socially active. In the initial months of Covid, we had to almost forcibly keep him home. But now, after months of staying home, he lacks the will to go out. This is affecting his mental and physical health," said the man's son.
"My father tells us that he does not have the courage and confidence to step out."
Several psychiatrists said they were getting phone calls from elderly people and their family members seeking help.
"The most critical part of the problem is uncertainty about when the pandemic will finally end. No one knows when this is going to end," said psychiatrist Ranadip Ghosh Roy.
The doctor said since the Covid numbers started going down, he has been getting four to five phone calls a week from elderly people and their family members. The aged have been suffering from fear and depression.
"The only solution is to overcome the fear of Covid. We have to take necessary precautions like wearing masks, maintaining social distance and getting fully vaccinated. We should accept the new normal and continue with our lives," he said.