Corporate houses and welfare associations of housing complexes make jab bookings
Hospitals decide to approach companies with whom they have agreements on hospitalisation and routine check-ups for vaccination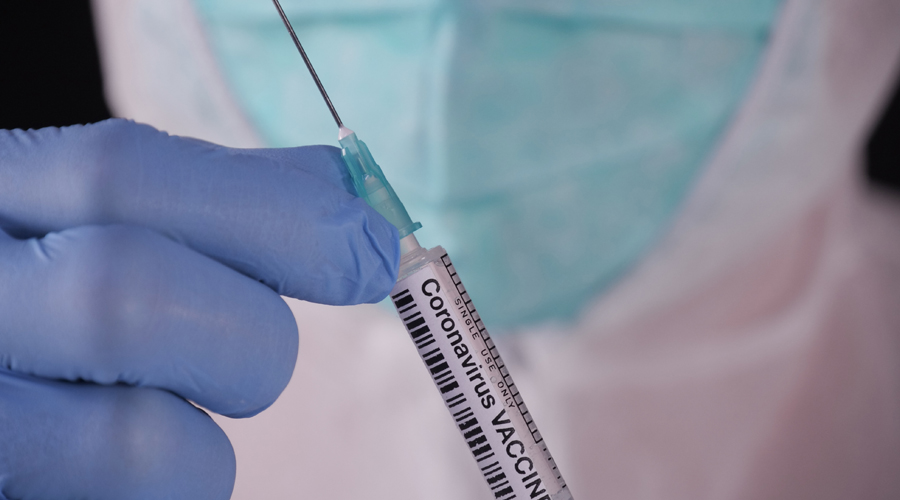 ---
|
Calcutta
|
Published 01.04.21, 02:49 AM
---
Corporate houses and welfare associations of housing complexes are approaching private hospitals to vaccinate their employees and residents who are 45 or above against Covid-19.
From Thursday, anyone aged 45 or above can get a Covid shot. Till Wednesday, senior citizens and people between 45 and 59 with comorbidities were eligible for vaccine doses.
Hospitals, too, have decided to approach the companies with whom they have agreements on hospitalisation and routine check-ups for vaccination.
Hospital officials feel the need for a structured approach to inoculation as the Centre's decision on people aged 45 or above has created a bigger target population for vaccination.
Since those who are in their late 40s and 50s are stepping out regularly for work, it is important to vaccinate them as quickly as possible, the officials said.
Several private hospitals in Calcutta have been approached by private corporations, banks as well public sector units (PSU) that are keen to get their staff vaccinated.
"We have received confirmations from five companies who will get their employees vaccinated at our hospital," said R. Venkatesh, the regional head (east) of Narayana Health, which owns the Rabindranath Tagore International Institute of Cardiac Sciences.
"We have also finalised agreements with three housing complexes that will send their residents to our hospital for the jabs. We are actively promoting the message that vaccination for anyone who is 45 or above is now open. They should come and take the vaccine."
Ventakesh said they were also offering prospective recipients time slots of their choice. "Many employees of companies want to take jabs after work, so we are offering them slots between 5pm and 9pm."
Two housing complexes that will send their residents to the hospital are Ekta Heights at Ganguly Bagan and South City Gardens in Tollygunge.
AMRI Hospitals have tied up with three private corporations for the inoculation of their employees. The group has also received requests from associations representing various communities.
Rupak Barua, the group chief executive officer of AMRI Hospitals, said they would be prepared to vaccinate up to 1,500 people at their hospitals in Salt Lake, Dhakuria and Mukundapur.
"We are vaccinating about 900 people daily. We will remain prepared to take the number up to 1,500 a day from Thursday. If we get an adequate number of vaccine vials, we can reach that target. This will help vaccinate the 45-and-above population faster since we have to cover a very large population," said Barua.
AMRI, he said, is offering working people slots between 4pm and 7pm to take the jabs.
The ILS Hospitals, too, have been approached by three companies and two professional associations to vaccinate their employees and members.
"An association of chartered accountants is among those that have approached us for vaccinating their members. We have not yet finalised any agreement because we want to have an idea of the turnout in the first few days. We are actively promoting the vaccination in social media, informing people that they can get the jabs at our hospitals in Howrah, Salt Lake and Dum Dum," said Debashis Dhar, the group vice-president of ILS Hospitals.
Peerless Hospital has decided that it will approach private corporations and PSUs with whom it has a tie-up for the treatment of their employees. The management will also approach the housing complexes in the vicinity of the hospital.
Sudipta Mitra, the chief executive of the hospital, said they would first approach the companies with whom the hospital has a tie-up for several years. "We will approach those companies that have a significant strength in Calcutta and have a relationship with us for several years," he said.
Several hospitals have extended their jab hours anticipating a far greater turnout from Thursday.
At the Rabindranath Tagore Institute of Cardiac Sciences, vaccination will continue till 9pm from Thursday, instead of the usual 5pm. Vaccination starts at 8am.
The AMRI Hospitals will administer doses between 10pm and 7pm from Thursday. Till Wednesday, vaccination continued till 5pm.