Hopes pinned on Monday flight take-off
We have no plans as of now to ask the Centre for an extension of the ban: Govt official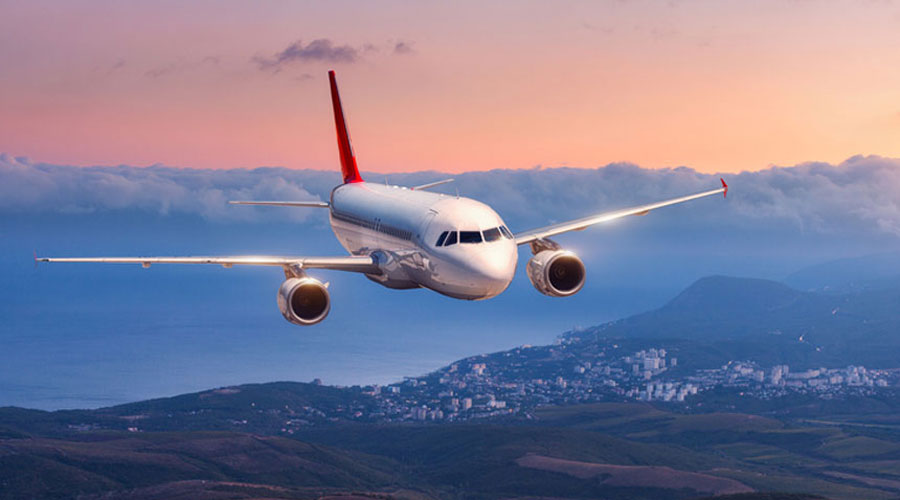 ---
|
Calcutta
|
Published 17.07.20, 03:03 AM
---
A woman in Calcutta waiting to fly to Delhi to be with her husband after several months. A youth in Mumbai waiting to come down to Calcutta to meet his elderly parents after more than four months.
Passengers who had plans to fly in and out of Calcutta after lockdown norms were relaxed but got stranded again because of suspension of domestic flights from six cities are again making bookings in the hope that the bar would cease to exist from Monday.
Flights to Calcutta from Delhi, Mumbai, Chennai, Pune, Ahmedabad and Nagpur were suspended on July 6, following a request from the Bengal government, because of a surge in the number of Covid-19 cases there.
"We have no plans as of now to ask the Centre for an extension of the ban," a senior state government official said on Thursday.
Bengal chief secretary Rajiva Sinha had written to the Centre requesting a ban on flights from eight cities to Calcutta. Apart from the six, Indore and Surat were on the list.
The Centre suspended flights from the six cities to Calcutta till Sunday. Around 25 flights were cancelled.
"Hundreds of people cancelled their bookings or were waiting to be rebooked. The list includes many who want to go to Mumbai and Chennai for treatment and those who work abroad and are stuck here," said Anil Punjabi, chairman, east, Travel Agents Federation of India.
"We were keeping the bookings on hold because we were not sure whether the ban would be extended. Now, as the date for resumption of operations draws closer, people have started booking tickets," said Punjabi.
An official of IndiGo said they had about 60 per cent of the seats booked on most flights from Calcutta. Post-lockdown, the airline has four flights to Delhi, three to Chennai, two to Ahmedabad and one each to Mumbai, Nagpur and Pune from Calcutta.
Anup Mitra, who stays in Goregaon East in Mumbai, had last visited his parents in Calcutta in February.
"I am their only child and so wanted to come and visit them after the lockdown restrictions were eased. But then the flights were stopped. Now I am planning to book a ticket to Calcutta as soon as services resume," said Mitra, who works with a company that makes animation movies.
Reema Wadhwa, who has been staying with her parents at their Park Street house since her son was born about six months back, was scheduled to take an AirAsia flight to Delhi on July 10 with husband Deepak Khatwani, who was to come down from there, and their newborn.
The plan was cancelled. Now, Wadhwa and her son are booked on a flight to Delhi on July 25. "We are hoping there are no more cancellations," said Wadhwa.
A SpiceJet official said they would start flying to Patna from July 18 and Jaipur from August 1 from Calcutta.