Amphan chair? Possible after auction
Tree specialists said both timber and firewood could have takers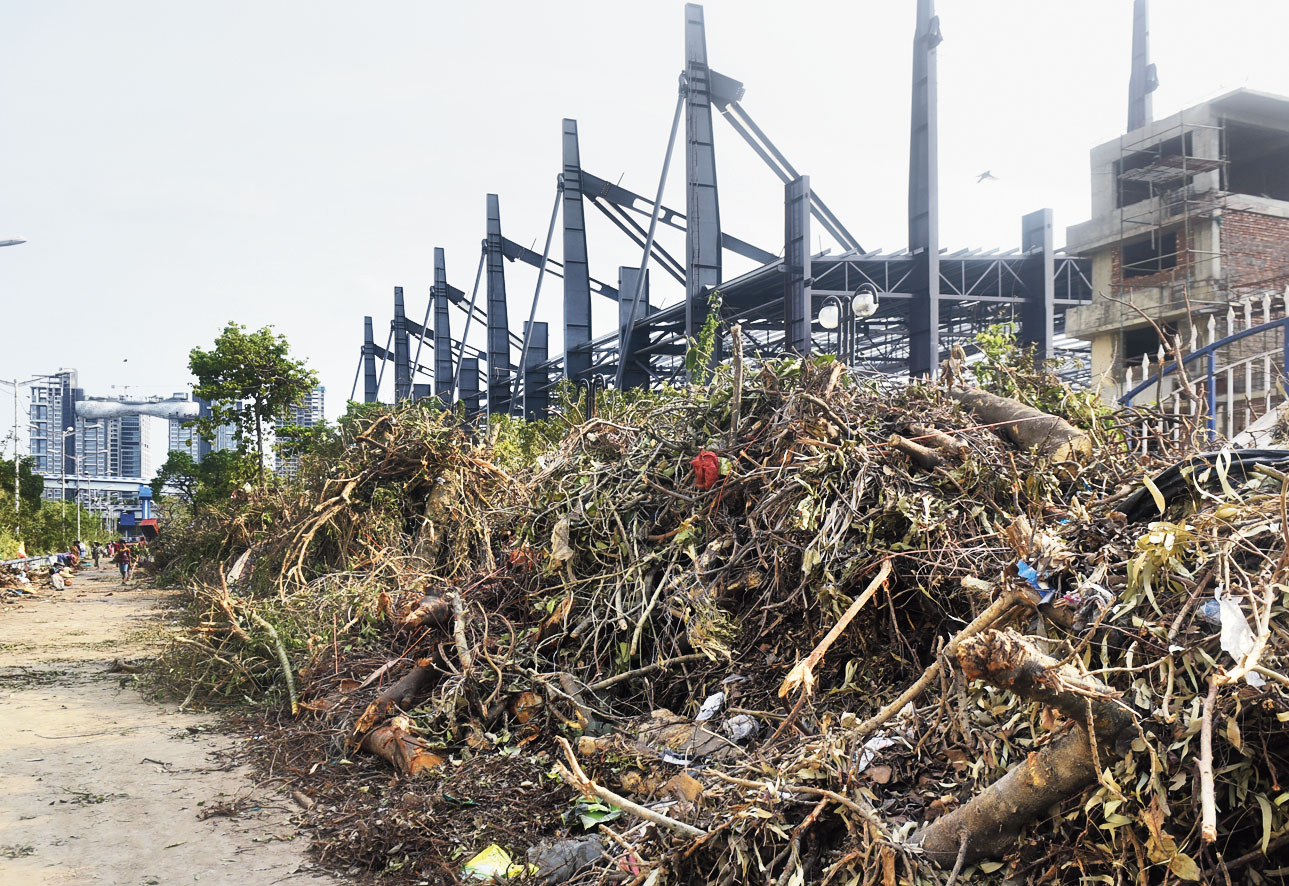 ---
|
Calcutta
|
Published 02.06.20, 08:30 PM
---
The civic body will auction logs and branches of trees felled by Cyclone Amphan and has started segregating timber from firewood, officials said.

The chopped-off trees and their branches are now being stacked in three places — Tallah Park in north Calcutta, the road between the Milan Mela ground and ITC Sonar in east Calcutta and a ground opposite Nature Park near Taratala, in south Calcutta.
A CMC official said the three spots had been identified for logs and branches as the Dhapa landfill site, where Calcutta's solid waste is dumped, is brimming.
"Once the timber is segregated and auctioned, the remaining portion — the firewood — can be auctioned separately and sent to Dhapa if there are no takers," the official said. "We have started an inspection to draw up a list of the trees that fell. Our horticulturists and botanists are doing the job. We will start the auction after the list is ready."
A naturalist said 5,000 trees could yield around 100 tonnes of wood.
A mahogany tree that fell near a club in Ballygunge will be auctioned soon, the official added.
Tree specialists said both timber and firewood could have takers. Onkar Nath Maurya, a scientist with the Botanical Survey of India (BSI), said firewood was still in demand in rural areas. Firewood is also used to make furniture, though the quality may not be good.
"Mahogany and neem are used to make quality furniture. Those trees can fetch good prices," Maurya said.
Naturalist Arjan Basu Roy said almost all kinds of trees were felled by Amphan in Calcutta. Among the trees that fell are banyan, radhachura, krishnachura, teak and sissoo. "The roots of the trees could not spread because of the concrete near the base. That could be a reason why they fell in large numbers," he said.
Chopped-off branches and trunks have not been cleared from roads in many places. A CMC official said one reason why it was taking so much time was unavailability of open trucks.
Also, the trees fell with cables tied to them. In some places they fell with walls. The cables and concrete-bricks have to be removed before then trees can be transported.