CMC budget focus on solid waste, water
Solid waste management has been allocated Rs 606 crore and water supply Rs 408 crore for 2020-21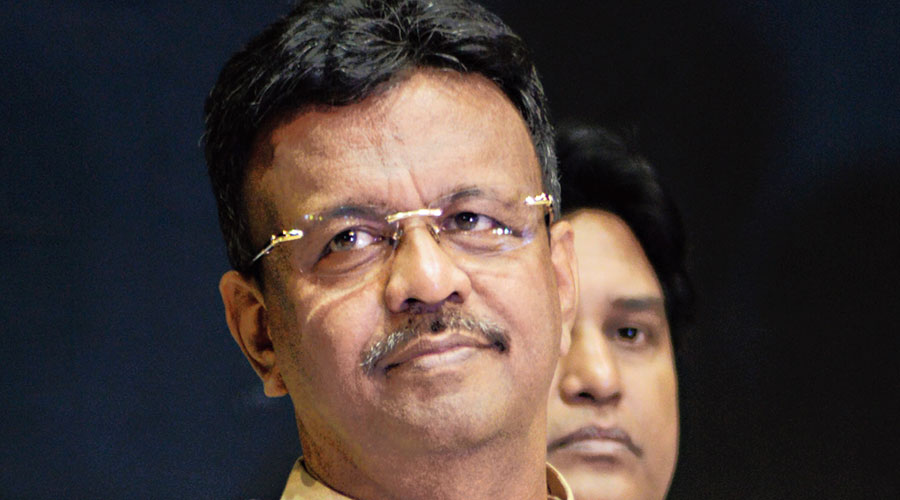 Firhad Hakim
File picture
---
Calcutta
|
Published 23.09.20, 02:33 AM
|
---
Solid waste management and water supply were allocated the maximum share of funds in the Calcutta Municipal Corporation budget presented on Tuesday.
Solid waste management has been allocated Rs 606 crore and water supply Rs 408 crore for 2020-21.
"We presented the budget for 2020-21 today. If the budget was not presented, the CMC's functioning would have stopped from October," Firhad Hakim, the chairperson of the board of the CMC's board of administrators, said on Tuesday. "We waited this long because a petition challenging the formation of the board of administrators to run the corporation was being heard by the Supreme Court."
Hakim had presented a vote-on-account in March as the mayor of Calcutta. Since the tenure of the elected board was to expire on May 7 and fresh elections were pending, a full budget was not presented then. The elections could not be held because of the pandemic and the state government appointed a board of administrators to run the CMC.
Hakim was made the board's chairperson, a decision the Opposition had criticised.
An outgoing Left Front councillor questioned if the board, which is not an elected one, had the power to present a full budget.
Baiswanor Chattopadhyay, a board member in charge of law, said: "The board has been given full powers of an elected mayoral council. To run the affairs of the CMC for the rest of the year, it was necessary to present a budget. We have not done anything illegal."
The CMC's solid waste management and the health departments are doing the most of Covid-related work, an official said.
Hakim said the tax rates and fees had been kept almost the same as last year.
While there is a separate Covid fund, these departments have other routine responsibilities, too, the official said. Some projects for augmenting the capacity of water treatment plants have been planned. Also, a new water treatment plant near Garia Dhalai bridge has been planned, he said.
The roadways department was allocated Rs 325 crore and the health department Rs 163 crore. The funds for the roadways department are meant for repairs and relaying of major arterial roads.
There is a separate fund to repair small roads, an official said. The work is carried out by the civil engineering department.