Emphasis on marks obtained in school exams for final scores makes students more serious in class
Principals attribute this change to the scrapping of the board exams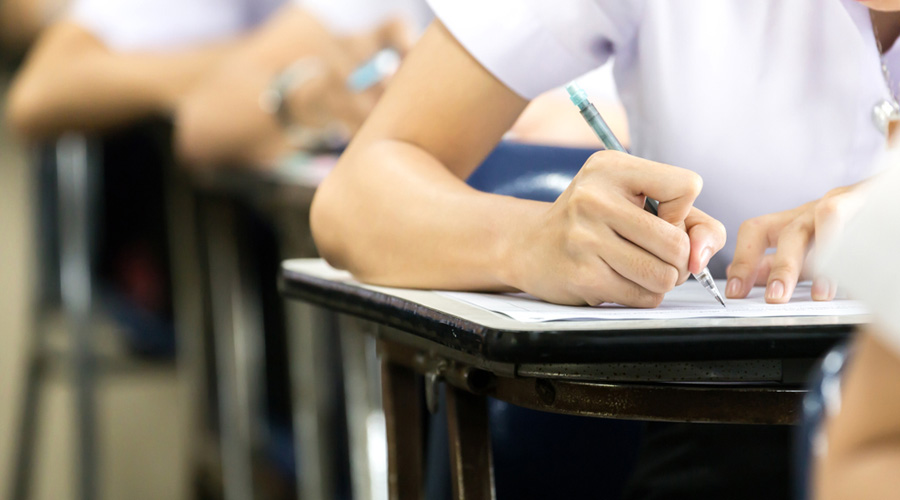 Teachers have noticed that students are trying to stick to deadlines for projects or assignments. Some of them attributed this change to the scrapping
Shutterstock
---
Calcutta
|
Published 23.06.21, 02:34 AM
|
---
The cancellation of board exams and the emphasis on marks obtained in school exams for calculating final scores have made students more serious about classes, assignments and assessments, teachers of several schools said.
The atmosphere in online class has changed, too, many teachers have reported. Probably goaded by parents, students appear more attentive.
Schools have also ratcheted up the pressure — the student's video must be on all the time, no entry five minutes after class starts, a student has to respond immediately when his or her name is called out or will be marked absent, parents are being alerted via email if their ward is absent.
Such norms had been in place in many schools since the beginning of online classes but the manner of implementation has changed.
Students and teachers have realised that online classes are here to stay, it is no longer a stop-gap arrangement till in-person classes resume, a principal said.
Senior students across boards till last year would focus on one year-end exam or the board exam at the end of two years, but this time teachers have noticed a change in their approach since the beginning of the session.
Teachers have noticed that students are trying to stick to deadlines for projects or assignments. Some of them attributed this change to the scrapping of the board exams.
Several schools have unit tests or short tests for continuous evaluation.
"Senior students tend to take these tests lightly and even last year, on the online platform we saw students in Classes IX and some in Class X doing so. But this year, they are more serious about meeting deadlines," said Jessica Gomes Surana, principal, Loreto Convent Entally.
The jump from Class X to XI is steep in terms of academic content but students tend to take it easy.
"Usually, in the first half they are still gearing up but this year they are already serious," said Gomes.
School heads feel teachers have also become more "vigilant" and students are barely being given allowances for being absent.
"Vigilance has been doubled from our end. Just as students have realised that school classes/exams would carry more weight, we have become more cautious about maintaining attendance and how classes are being conducted," said Anjana Saha, principal, Mahadevi Birla World Academy.
"Even last year, we thought that physical classes would resume by the end of the session and boards would be held on campus, but this year, there is no end in sight. As a school, we also have to have more structure and a foolproof system if school marks are to carry that much more weightage on the final scores," Saha said.