Calcutta Metro checks trade licence
KMRC has asked residents to submit a 'declaration' that would allow it to initiate legal action if documents were proved false later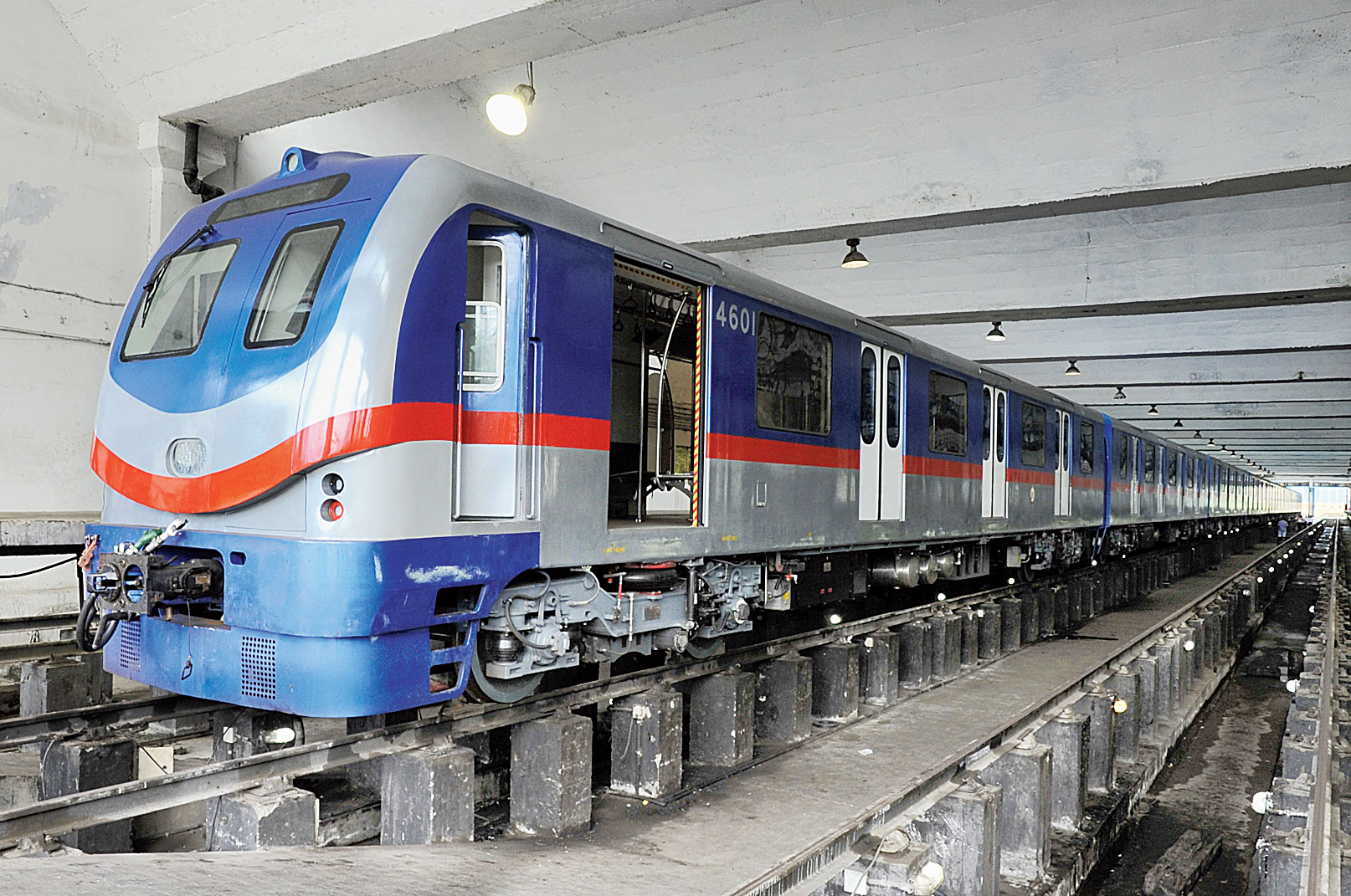 ---
|
Bowbazar
|
Published 14.09.19, 08:11 PM
---
A team of Kolkata Metro Rail Corporation (KMRC) officials on Saturday began checking trade licence certificates of traders who claim to have shops in Bowbazar's cradle of subsidence.
The team, armed with a list from the Calcutta Municipal Corporation, went about visiting shops, checking documents and asking shop-owners to produce trade licence certificates in original issued by the CMC.
The KMRC team, along with with cops, went through the original trade licence certificates and tallied them with the names on the CMC list. The entire process was recorded on a video camera.
The visit to the shops was aimed at finding out if some of the residents had shops in the three crack-hit lanes in Bowbazar and whether the trade licence certificates were real with names of owners registered with the CMC.
The immediate trigger behind the move was suspected fraudulent claims by some residents, demanding compensation from the KMRC by submitting fake documents.
The KMRC has now asked residents to submit a "declaration" that would allow it to initiate legal action if documents were proved false later. "We are watching our steps very carefully," a KMRC official said.
"It's not about unwilling to pay compensation to anyone. But there should be no malpractice.... For businessmen, the best way is to check trade licence certificates," the officials said.
Several traders who have been unable to operate since the cave-in said they were fed up with the various exercises of the KMRC.
"Over the past week, either a team has been surveying the condition of buildings or checking documents. But there is no word on when we would receive the compensation," Bharat Soni, a gold trader whose shop is at 10/2 Syakrapara Lane in Bowbazar, said.
The crack-hit cradle of Bowbazar is dotted with shops where workers sit in rows and work on various patterns for gold ornaments.
Most of these shops are on the ground floor of buildings, some of which are more than 200 years old.
"My shop is at one end of a narrow lane. I have not been able to access my shop since the cave-in," Gopal Modak, a shop owners, said.
"Entrance to the lane is filled with debris," he said.
During the inspection one team of the KMRC went about checking trade licence certificates.
The other team of engineers carried out a "levelling survey" across the three lanes. Armed with scales and gadgets, the team of engineers went about studying the subsidence of road surface and its level across various pockets in the three lanes of Bowbazar.