Burn finger at Malda mother
Asmira Bibi has not been traced after the Wednesday night horror and a police complaint lodged by her sister on Thursday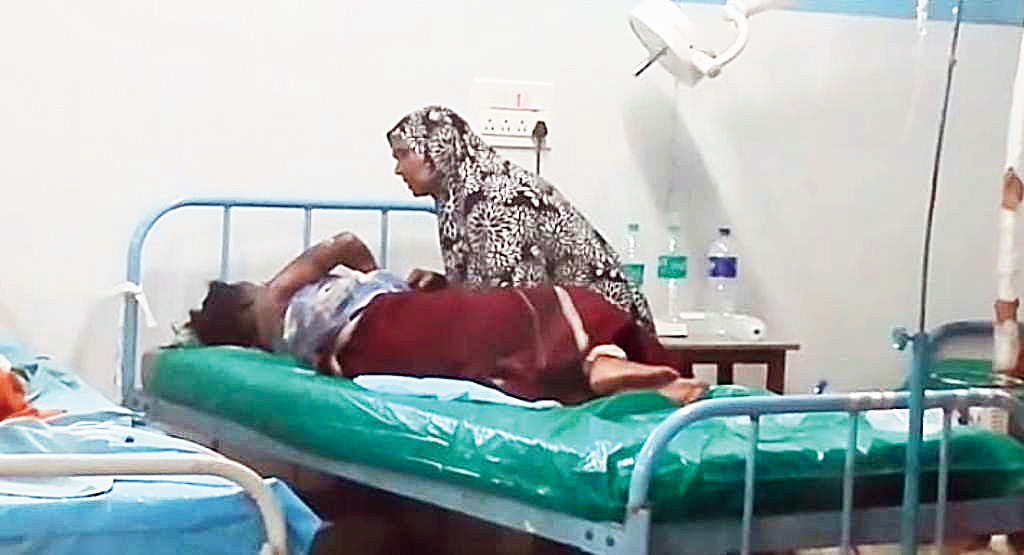 ---
|
Raiganj
|
Published 25.10.18, 07:36 PM
---
A Malda homemaker has been accused of burning her 15-year-old deaf and mute daughter because she had food on her own after her mother had refused it.
Asmira Bibi has not been traced after the Wednesday night horror and a police complaint lodged by her sister on Thursday. Asmira's daughter Sulekha Khatun is in Malda Medical College & Hospital (MMCH) with severe burn injuries.
Police sources said Sulekha and Asmira are residents of Kadamtala under Kaliachak police station. Tutul Sheikh, Asmira's husband, works as a contractual labourer in Delhi.
"Preliminary investigations have revealed that on Sunday night, the girl wanted to have her dinner. Asmira, her mother, however, refused to serve her food. The girl waited for some time and then went to the kitchen, took the food on her own and was having it. Seeing her having food despite her denial, Asmira abused her. She then got hold of some kerosene, sprinkled it on her daughter and set fire on the girl," said an official of Kaliachak police station.
The girl ran out while being in blaze and raised an alert. This made some villagers, who were enjoying a function at the locality, to run for help. They doused the fire and rushed to MMCH.
"She has suffered around 90 per cent burn injuries and is in a critical condition," said sources at the hospital.
On Thursday, Beli Bibi, a sister-in-law of Sulekha, filed a complaint with the police against Asmira.
"She (Asmira) did not like her daughter and would torture her regularly. We have severally saved the girl from getting assaulted but on Wednesday, what her mother did is unthinkable," said Beli.
Asmira, locals said, has escaped from her house immediately after the incident.
"We have received a complaint and have started searching for the accused. A case has been registered as she tried to kill her daughter," said an official.
Partha Sarathi Das, a retired psychiatrist in Raiganj, said, the incident appeared the outcome of an outburst. "It does not seem to be a spontaneous act. We have seen cases that after the birth of a handicapped child, the parents have not been counselled properly as how they should raise the child," said Das.