Boy born in the sky gets a name
Pilot forced to make an emergency landing in Calcutta as a thai woman gives birth on board a Qatar Airways flight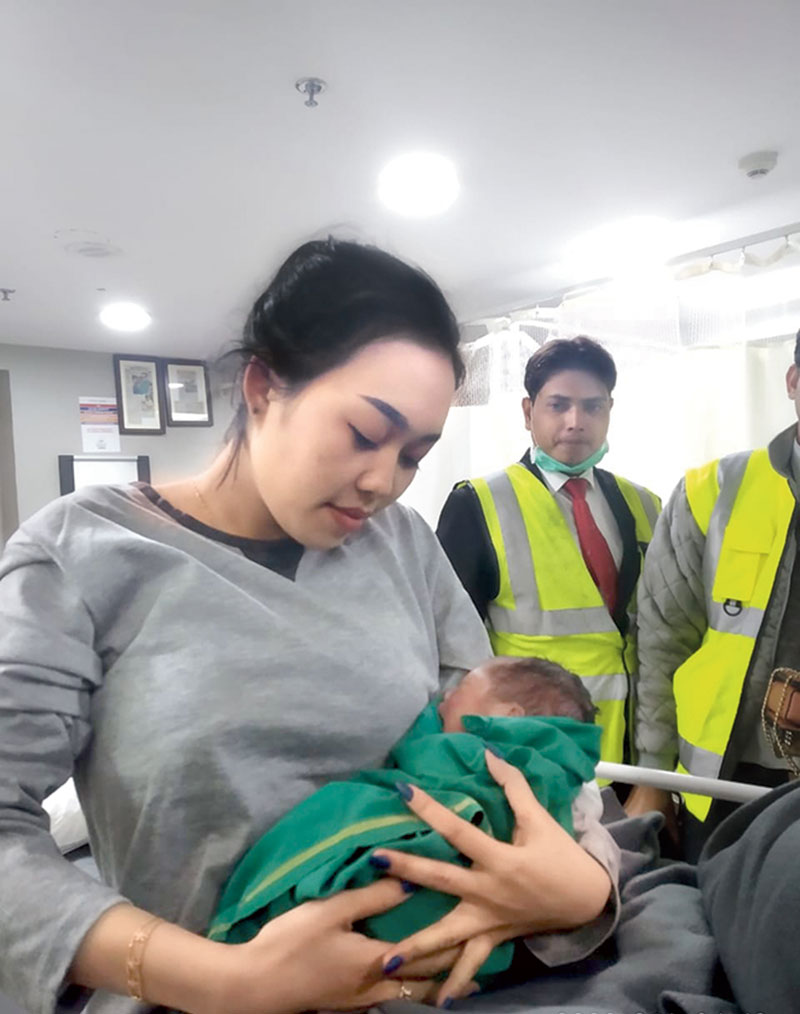 ---
|
Calcutta
|
Published 05.02.20, 08:52 PM
---
The baby boy born 35,000 feet above the sea level in Indian airspace on a Boeing 777 aircraft early on Tuesday has been named Thanakrit by his Thai mother.
Officials of Charnock Hospital in New Town, where they are admitted, asked Phromkasikornb Wassana, the 22-year old mother, the meaning of the name. She apparently said Thanakrit meant "someone from above".
A Thai in the city, however, said the word meant "to create wealth".
Phromkasikornb gave birth to the boy on board a Qatar Airways flight, QR 830, from Doha to Bangkok. The pilot was forced to make an emergency landing in Calcutta.
Officials from the Thai consulate in Calcutta visited Phromkasikornb and her child on Wednesday.
"The consulate officials told the mother that the boy must have a name so they could issue an exit permit. She needs the permit to leave India with the son," said an official of the hospital. "Phromkasikornb named her baby in the afternoon."
The hospital, with the consent of the Thai consulate and the chief medical officer of health, Barasat, issued a birth certificate for Thanakrit. Sources said the hospital wrote "not known" in the column for the birth time.
The official said the mother and the child could fly out only after Thanakrit is at least a week old.