BJP wants to know TMC rally cost
Mukul Roy said the Trinamul had spent around Rs 17.70 crore on flexes and banners alone for the Brigade rally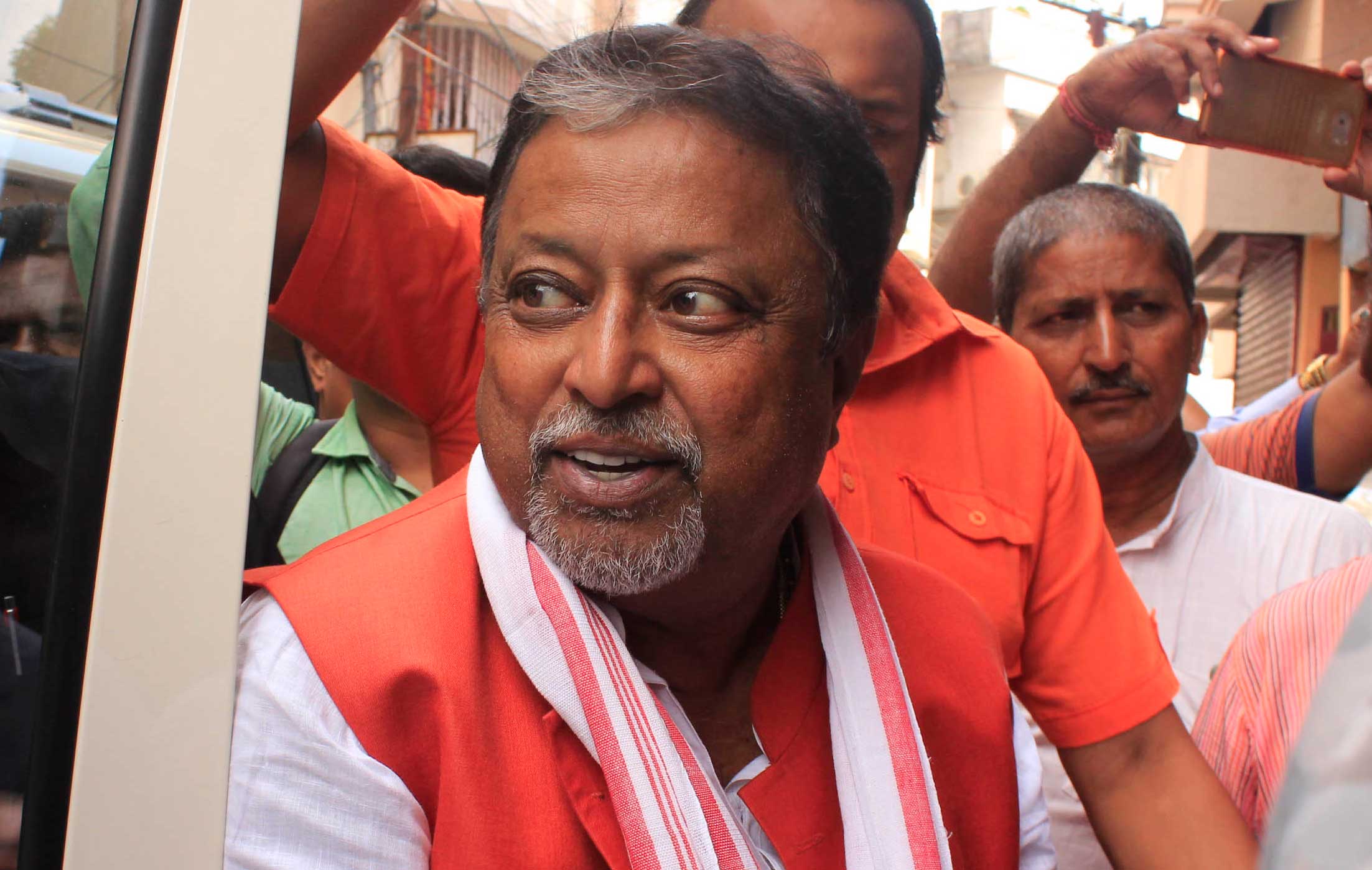 BJP leader Mukul Roy sought to scoff at the Brigade rally's call to save democracy.
The Telegraph file picture
---
Calcutta
|
Published 20.01.19, 06:59 PM
|
---
BJP leader Mukul Roy said on Sunday that the party had written to the Election Commission of India, seeking information about the money spent by the Trinamul Congress to organise the "United India" rally at the Brigade Parade Grounds here on Saturday.
"We have asked the ECI, which monitors the accounts of all political parties, how much money Trinamul spent on holding the Brigade rally on January 19. The party's declared annual turnover is Rs 5.16 crore, while it has spent around 160 times more on yesterday's rally," Roy told a news conference at the Bengal BJP headquarters in Calcutta.
He said Trinamul had spent around Rs 17.70 crore on flexes and banners alone for the Brigade rally.
A BJP leader later said the figure of Rs 5.16 crore was for the 2017-18 fiscal.
Roy also sought to scoff at the Brigade rally's call to save democracy.
"Slogans were shouted at Saturday's rally to save democracy. But democracy is murdered in Bengal everyday. We have tried to contact Akhilesh Yadav, Satish Misra and Mallikarjun Kharge and hand over a booklet on the panchayat poll violence in which 100 people were killed, including 52 BJP supporters. But as they were all state guests, protocol officers did not allow us to reach them."
Apart from the Congress, Roy said, the 12 other parties that attended the Brigade rally couldn't together field candidates in more than 120 seats in the coming Lok Sabha polls.
"How can they take the oath of removing Narendra Modi and the BJP from the Centre?" Roy asked.