BJP showcause for protest at inductions
The notices bear a proof that the saffron camp is saddled with the problem of inorganic growth pangs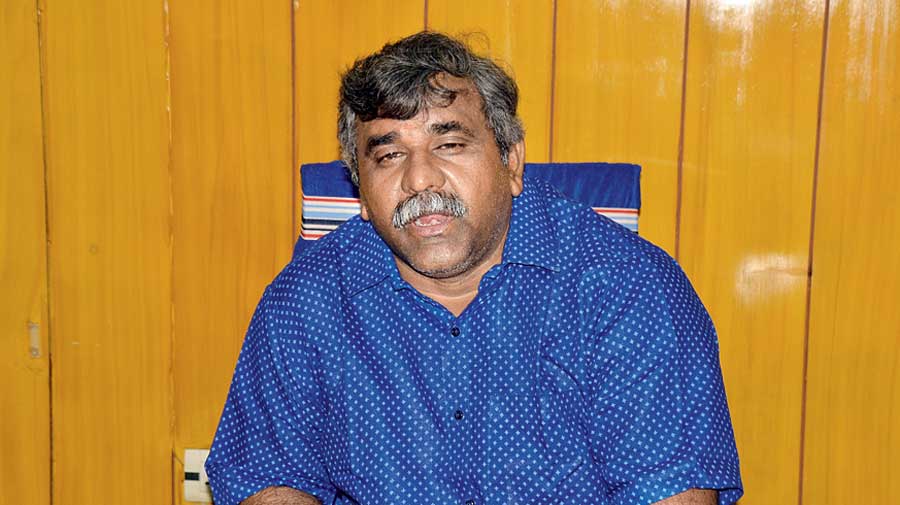 Jitendra Tiwari
File picture
---
Calcutta
|
Published 23.12.20, 04:21 AM
|
---
The Bengal BJP leadership served a showcause notice on state party general secretary Sayantan Basu on Tuesday for his public statement against Trinamul Congress leader Jitendra Tiwari's possible induction into the saffron camp.
Two district party leaders were also showcaused for commenting on the entry of leaders from other parties into the BJP. The notices bear a proof that the saffron camp is saddled with the problem of inorganic growth pangs.
"I've received a showcause notice, which I believe was sent to me regarding my comments about Jitendra Tiwari," Basu told The Telegraph. "I've regretted my action and replied to the notice," he added.
Amid speculations that Tiwari and some other Trinamul leaders were supposed to join the BJP during Union home minister Amit Shah's visit, Basu had said that he had personal objection to Tiwari's inclusion in the party. Basu had accused Tiwari of tormenting BJP workers in Asansol and insulting union minister Babul Supriyo.
Such has been the resistance to Tiwari's impending inclusion that Supriyo himself had made a Facebook post expressing his discontent.
"Babul has been asked to be in Shah's office tomorrow (Wednesday)... It is almost certain that he is bound to get a wrap on his knuckle," said a source.
With eyes firmly set on the seat of power in Bengal, the BJP's central leaders have made it clear that they would follow the inorganic growth model ahead of the 2021 elections.
Sources in the BJP said that during internal meetings, Shah repeatedly made it clear that the newcomers and old-timers would have to work together.
However, there were also questions on whether his message would trickle down to the lowest rung, where the conflict between the turncoats and the old-timers is intense.
"He can serve showcause notices to top leaders and silence them, but not the ground level workers," said a source.
Over the last week or so, there have been reports of clashes and protests in districts like in Bankura, Midnapore and Burdwan over inductions. Over the past two days, clashes were reported from Durgapur, Narayangarh in West Midnapore and Gaighata in North 24-Parganas.
In Narayangarh, clashes broke out between supporters of Suvendu Adhikari, who had joined the saffron party on Saturday, and BJP old guards over hoisting party flags. Adhikari's posters were torn and damaged and an injured party worker had to be hospitalised
"Managing the inorganic growth pang is going to be a big challenge for us," said a state BJP office-bearer on condition of anonymity.