Bhowanipore bypoll: BJP sulks after Mamata's win with huge margin
The handful of the saffron party leaders seen after election results proved they were bad losers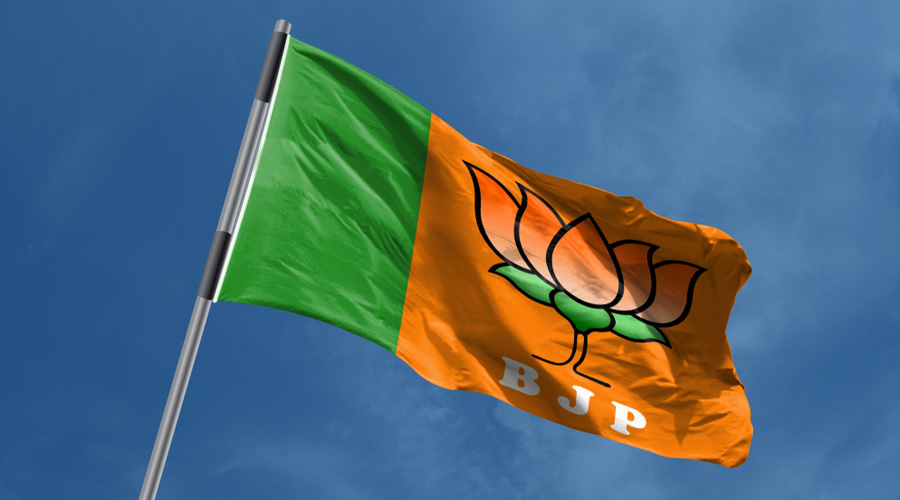 Representational image.
Shutterstock
---
Calcutta
|
Published 04.10.21, 02:16 AM
|
---
The Bengal unit leaders of the BJP went into hiding on a day Mamata Banerjee won the Bhowanipore bypoll with a historic margin of 58,832 votes.
The handful of BJP leaders seen after election results proved they were bad losers.
The fact that the BJP camp was clueless on how to react was evident when party spokesperson Samik Bhattacharya was missing in action.
Sources in the party said its co-minder for Bengal Amit Malviya — currently the state unit's only link to its central leadership — asked Bhattacharya and other empanelled spokespersons to refrain from commenting on the party's defeat.
At least two-and-a-half hours after the final results were announced, the party's media cell shared a release —signed by state vice-president Pratap Banerjee — which said  the outcome of the three polls "are not in line with our expectation but we accept it gracefully".
It went on to level allegations of post-poll violence and the partisan role of the chief secretary for advising the Election Commission to hold the bypoll in Bhowanipore.
Bengal BJP president Sukanta Majumdar said: "I congratulate chief minister Mamata Banerjee and gracefully accept the people's mandate… However, there is a doubt on how much of people's mandate has actually been reflected in this result. Only 57 per cent of people came to vote. A large section, a huge section in terms of democracy, either didn't come to vote or couldn't come to vote."
Majumdar had campaigned in Bhowanipore and claimed Mamata was afraid of losing to his party candidate Priyanka Tibrewal.
BJP's Nandigram MLA and Bengal's leader of Opposition Suvendu Adhikari had said that Tibrewal would surely defeat Mamata the same way he had in Nandigram in the Assembly polls..
In view of the demography of Bhowanipore constituency with 46 per cent non-Bengali voters, the BJP had flown in Union ministers Smriti Irani, Hardeep Singh Puri and MP Manoj Tiwari from Delhi to campaign.
The result, which showed the BJP lost in all eight wards of the constituency, proved the party's attempts of playing the identity card flopped.
The BJP also lost in two wards — 70 and 71 — where it had a lead in the Assembly polls this summer. Rudranil Ghosh who had contested for the BJP from Bhowanipore in the Assembly polls had secured 18,466 more votes than the 26,320 votes Tibrewal got in the bypoll.
Tibrewal, after the result, spoke about false voting and lack of party organisation.
 "If we look at the picture of ward 82 we would see that most of the votes cast there are fake. I myself had caught hold of such fake voters…I'm 101 per cent sure about false voting," Tibrewal alleged. She  added her party's organisation needs to be worked on.
Her comments were in sharp contrast to what she had been saying earlier. She had  claimed she was born in Bhowanipore and so people will vote for her.
The two main BJP offices in the state — its state headquarters at 6 Muralidhar Sen lane and its election office at Hastings — wore a deserted look on Sunday morning.
"It was a lost game from the very beginning, but we didn't expect the margin to be this high... The results have proved that we don't have the organisational might to take on the Trinamul," a BJP source said.
Left Front's Bhowanipore candidate Shrijeeb Biswas failed to save his deposit with just 4,201 votes. Biswas, also an advocate like Tibrewal, said his party CPIM wasn't in politics only for poll results. "We are in politics for 365 days a year," he said.
"We have been able to prevent further erosion in our vote share. Also in a bypoll it is natural that the electorate will vote for the party in power. These and a few other issues have led to this result. However, we will keep our fight on," he added.