Bengal panchayat elections likely in February 2023
As delimitation of constituencies is scheduled ahead of the 2023 rural polls, state election commission has already launched the process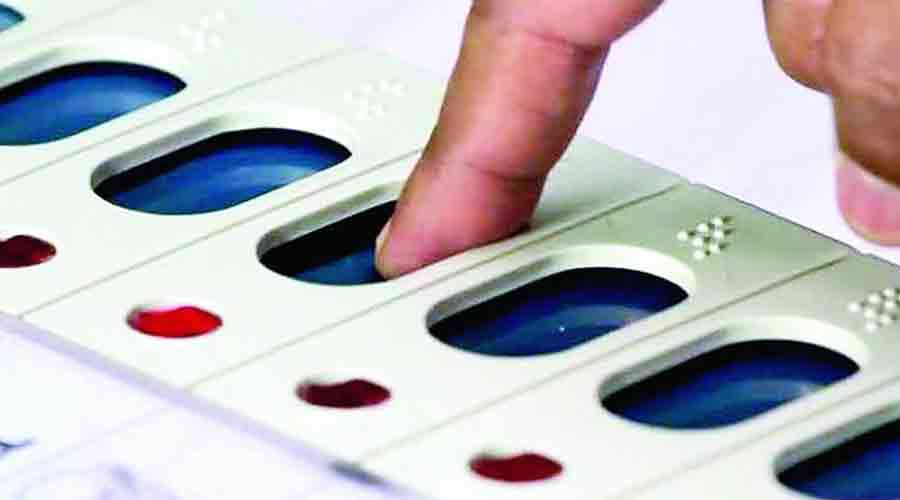 Representational image.
Shutterstock
---
Calcutta
|
Published 07.08.22, 12:15 AM
|
---
The Bengal government's attempt to advance the rural polls, scheduled in the summer of 2023, to December 2022 has hit procedural roadblocks, prompting Nabanna to settle for February 2023.
"As the chief minister prefers to hold polls in winter, the state government wanted to hold the panchayat polls in December this year instead of the original schedule of June-July. Some procedural requirements for holding the polls came in the way.… The earliest it can be held is next February and preparations have begun keeping that schedule in mind," said a senior state government official.
Sources aware of the development said that the major hurdle to rural polls being held in December is delimitation of constituencies.
In case of rural polls, delimitation of constituencies is undertaken every 10 years in Bengal. As delimitation of constituencies is scheduled ahead of the 2023 rural polls, the state election commission has already launched the process.
"As the entire process is unlikely to be completed before October, polls cannot be held before February next year... There is a stipulation of a 75-day gap between the first day of poll and the date of publishing the details of the constituencies after delimitation," said a senior official.
Under the notification of the state election commission, the process of delimitation of constituencies will be done by September third week, following which a draft list of constituencies will be published and a 15-day window given to submit objections, if any.
"It is expected that the process of delimitation will be done by October. If polls are held 75 days after publishing the details of constituencies after delimitation, it will be February ," said a source.
Along with the delimitation of constituencies, a series of activities need to be done like the process of reservation of seats and reservation of the offices of the panchayat functionaries. "All these activities will be completed along with the delimitation of constituencies. So, the polls can be held in February next year," said another official.
Some officials said that early polls will help Trinamul get more time to prepare for the 2024 Lok Sabha polls.
"The state government could have held the rural polls in July 2023. Elected rural bodies will continue till August as the first meeting of the elected bodies was held in August 2018. The advantage the ruling party will have by holding the polls early is enough time before Lok Sabha polls to focus on weak areas," said a source.
Early polls have disadvantages for Trinamul too, sources said. "Newly elected members have to wait till August to take over the rural bodies as the existing bodies cannot be dissolved earlier. The Constitution ensures a five-year term for elected bodies from the date of the first meeting. Trouble in the ruling party can erupt over two power groups in a panchayat," said an official.