Bengal centralises auction of sand quarries amid complaints
The districts so far controlled the auction process which will now be monitored by the chief secretary and the home secretary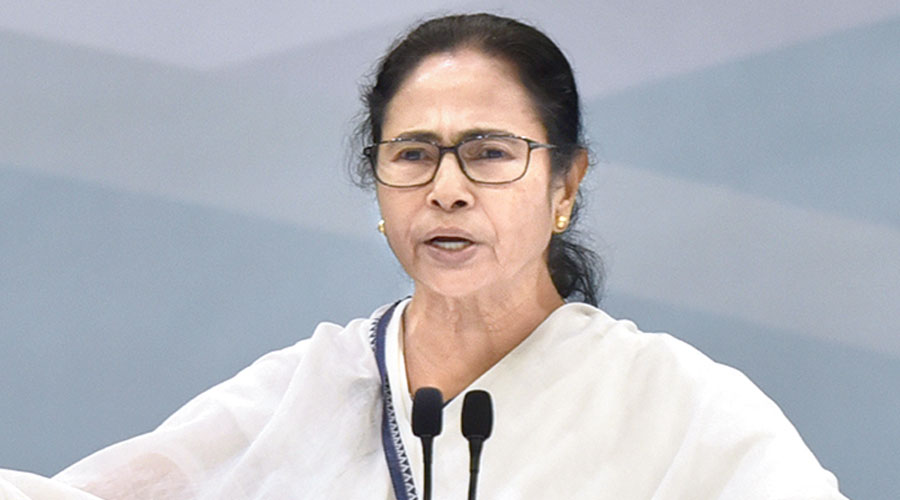 ---
Calcutta
|
Published 23.07.21, 03:15 AM
|
---
The Bengal government on Thursday decided to put in place a centralised system for the auction of sand quarries amid complaints that local politicians were controlling the auction system, hurting the state's interest.
"The cabinet approved a new sand mining policy. Under the new system, auction of sand quarries will be done by the West Bengal Mineral Development and Trading Corporation (that functions under the industry department) instead of district magistrates," said chief minister Mamata Banerjee after a cabinet meeting at Nabanna.
So far, districts controlled the sand auction process.
"Some goons are lifting sand, stones and coal illegally. Even if sand quarries are auctioned for five years, complaints are coming up that areas outside the auctioned area are dug, leaving an impact on the environment," Mamata said.
An insider explained the problems. "As sand in excess of what's permitted is lifted, the state loses revenue. The illegal digging is impacting river embankments. Moreover, battles over the spoils from the sand quarries have led to intra-party clashes causing embarrassment for the ruling party," said a bureaucrat.
The process will now be monitored by the chief secretary and the home secretary.
Sources explained how local powerful leaders were currently controlling the sand trade in the districts.
"The auction is done by the DMs and the leaders often prevent businessmen from outside from taking part in the auction. They try to push traders close to them to secure the deal through auction and control the entire mining process," said a source. "As they (the leaders) are very powerful, the district authorities often are helpless."
Officials said that with centralised auction, interested businessmen from anywhere could take part in the process and that would generate more revenue for the state.
 "Local leaders can wield influence on district authorities but not on the chief secretary and home secretary," added a source.
Sources also said this would help the ruling party ahead of the 2024 Lok Sabha polls.
"As the wings of the local leaders will be clipped, intra party fighting over the spoils of mining would reduce. This could give an edge to the ruling party ahead of 2024 Lok Sabha polls as it would like to win maximum number of seats in the 2024 polls to oust the BJP from Delhi," said another source.