Bengal BJP waves Citizenship Amendment Act carrot at Matuas
'Voter and Aadhaar cards not enough for a passport'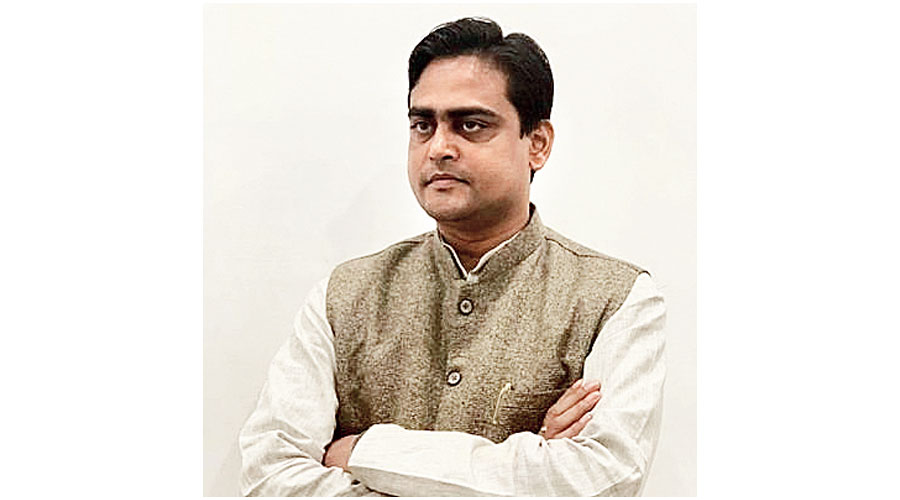 BJP MP Shantanu Thakur
File Picture
---
Thakurnagar (North 24 Parganas)
|
Published 27.11.22, 04:35 AM
|
---
The Bengal BJP on Saturday said implementing the Citizenship Amendment Act is "just a matter of time", the claim making it clear that the party is planning to make the contentious citizenship matrix a key poll plank in the panchayat polls.
Suvendu Adhikari, leader of the Opposition in the Bengal Assembly, and junior Union shipping minister and BJP MP Shantanu Thakur, who is also chief of All-India Matua Mahasangha, were at an event in Thakurnagar, North 24-Parganas, from where they launched a pan-Bengal campaign on the need for the CAA.
Aware that the delay in implementation of the CAA was making the Matua community restless, Adhikari and Thakur stressed that both framing the rules of the citizenship act 2019 and its implementation are likely only after the Supreme Court delivers its verdict on December 6 on several public interest litigations.
"Nothing can be done until the Supreme Court gives a verdict... The home ministry submitted its clarifications sought by the apex court.... We are hopeful this will be enough," said Thakur.
Multiple sources in the BJP said the meeting was held to address the restlessness among Matuas over the CAA at a time Trinamul is stressing that they are rightful Indian citizens and do not need protection from a contentious law.
At a meeting in Ranaghat this month, Mamata urged the Matua community, which decides the poll outcome in many areas in south Bengal, not to be "misled" by the BJP's "citizenship" carrot.
As Mamata's renewed campaign created confusion within the community, the BJP decided to make the CAA an issue before the panchayat polls, said a source.
Adhikari said the CAA "was the only solution to the problems faced by Matuas and other persecuted refugees".
Thakur accused Mamata of "double standard".
"Our chief minister knows she is lying.... She claimed voter cards, Aadhaar cards are enough to prove citizenship. If that's true, why do intelligence officials ask for land deeds issued before 1971 during verification of citizenship on passport applications made by our community?" he asked. "Why don't the DIB wings approve passport applications of people despite having voter and Aadhaar cards? Because DIB officials know these are not valid for passport clearance."
The Telegraph spoke to some DIB officials in Nadia and North 24-Parganas who said verification of passports is not done based on voter and Aadhaar cards.
"For verification of passport clearance, we conduct inquiries under guidelines of the Indian Citizenship Act, 1955, which doesn't consider voter or Aadhaar card valid documents to ascertain citizenship," a DIB officer said.
He added determining citizenship wasn't their job. "We don't form an opinion, rather communicate our findings to the authority concerned," he said.