Beijing set for second Durga Puja
The organisers have chosen October 19 and 20 to stage the shortened second-anniversary Durgotsav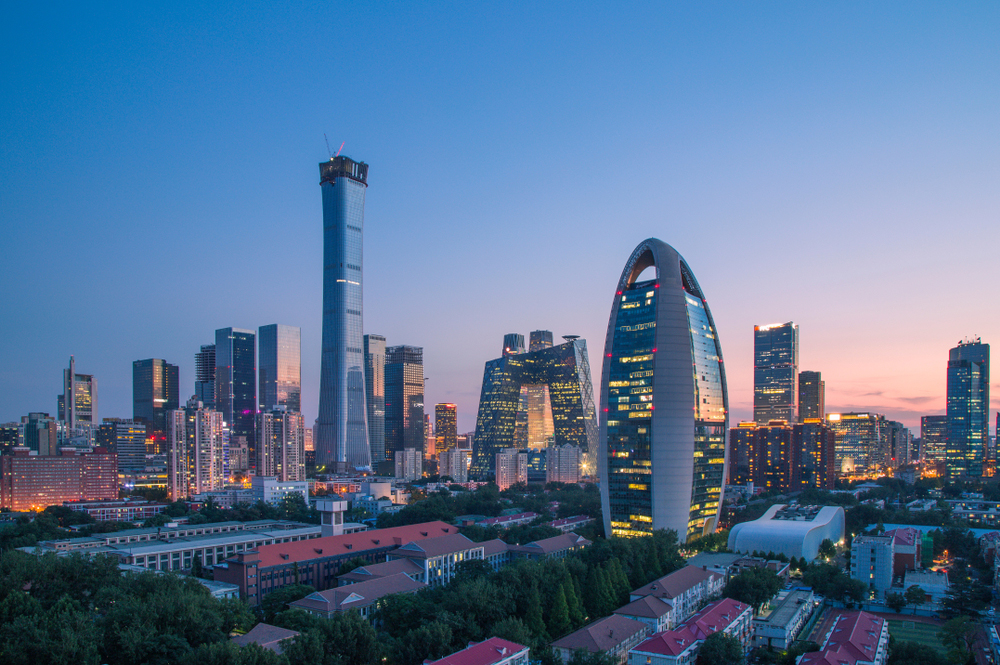 ---
|
Beijing
|
Published 06.10.19, 07:29 PM
---
After overcoming various hurdles to organise the first-ever Durga Puja in Beijing last year by a handful of families, we are all set for the second anniversary.
If it was a massive challenge to stage the biggest festival of Bengal and other eastern Indian states in the Chinese capital because of the lack of any prior experience, expertise, manpower, logistics and a dearth of availability of authentic Bengali items in markets, putting together an elaborate and extravagant festival like Durga Puja on a shoestring budget and without any sponsorship was a herculean task.
But we did learn a lot from the maiden experience and have left no stone unturned to make our second edition a better and a much bigger one.
We have chosen October 19 and 20 to stage our shortened second-anniversary Durgotsav as this year's Durga Puja dates have clashed with the week-long Chinese national holidays and the previous and subsequent weekends are working weekends.
As we wanted to salute the supreme power of the mother goddess, we have decided to organise this year's Puja by the women members of our team, Beijing Bongs, which was started by two families in 2016 and have now more than 100 members.
Unlike different organisations, we, at Beijing Bongs, believe in the practice of equality and therefore, we neither have any hierarchy nor have any posts or designated core groups as we wholeheartedly welcome each member to contribute in whatever little way they would like to do. Our main motto is to bring everybody together and celebrate the grand culture and rich heritage of Bengal through its hallmark festivals.
The astounding success and unprecedented media coverage of our inaugural year have given us the much-needed fillip to enhance the size, scale and the volume of the second edition with a slew of sponsors and fundraisers wholeheartedly pitching in.
One of our key members, Argheyaa B. Mitra, who played a key role in starting the first-ever Durga Puja in China in Shanghai more than a decade ago, came as an excellent Samaritan for us as he not only donated the 5ft ekchala (single-framed structure) idol of Goddess Durga and her family, but also got it created by an eminent sculptor from Kumartuli, Mintu Paul, who once made the tallest Durga idol in Deshapriya Park a couple of years ago and lent his artistic touch to this year's golden Durga at Santosh Mitra Square.
The idol has already embarked on its way to Beijing and we are gearing up for her arrival.
As a Bengali event is not complete without authentic delicacies and more importantly, sweets of the state, Calcutta's renowned Balaram Mullick & Radharaman Mullick will send some of their signature sweets to Beijing. Many other food ingredients and essential items for the Puja will be brought in by some of our members who will return to Beijing after the Chinese national holidays.
Last time, we had a PhD priest from Kolkata. This time, because of his unavailability, we have chosen a former journalist-turned-entrepreneur and educationist from north Bengal as our outstation priest. Born in a family of priests and scholars, Biswajit Jha, who is currently authoring the biography of Bengal's famous Ambulance Man, Karimul Haque, and is running a highly successful football academy in his hometown since returning to his roots after leaving a career as a journalist in Delhi's mainstream national media has got his visa and is busy with last-minute preparations before setting his foot on the Chinese soil.
The countdown has already begun and there may be a delay in our celebrations but we are ready to welcome the mother goddess across the Himalayas.
Suvam Pal shares his experience of organising a Durga puja in Beijing