Behala's boon, Alipore's bane
Residents rue new road for Majerhat diversion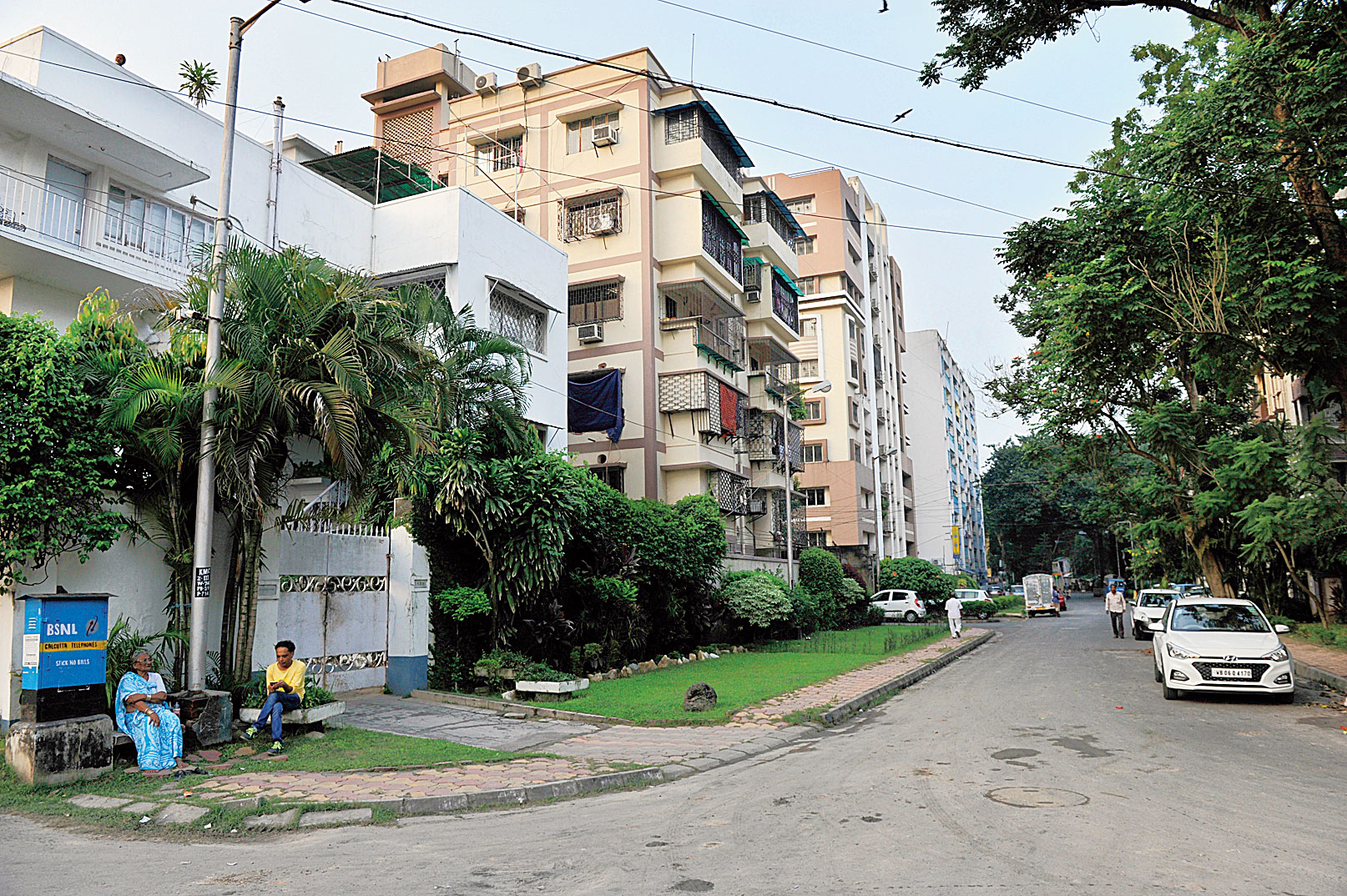 ---
|
Alipore
|
Published 22.09.18, 09:45 PM
---
A quiet, leafy locality in bungalow-lined Alipore has turned saviour for commuters from Behala and Thakurpukur since the fall of the Majerhat bridge but left residents of the neighbourhood worried.
The government has zeroed in on the southward extension of Alipore Avenue till Humayun Kabir Sarani in New Alipore as the new road to connect Behala and Alipore.
Many fear that the increased traffic will pollute the clean air and constant honking disturb the peaceful ambience of the neighbourhood.
"Whenever people from outside the city come and stay with us, they are surprised at the quality of air here," said Pawan Kumar Murarka, a businessman who has been living in Alipore for over three decades.
Murarka lives in one of the first high-rises of the area. "If you sit here, you won't get to hear any sound of vehicles for hours. May be for an hour during the morning and evening rush hours. That's it. The only sound used to be that of trains running down the tracks across the canal," he said.
One of Murarka's neighbours in this pocket with manicured lawns and clean footpaths wondered if "hawkers on our pavements would be next".
The Murarkas are among a few hundred residents who have joined hands to ensure that no garbage is dumped on the streets and every household pays to keep the pavement in front clean and well- maintained. Morning-walkers prefer the roads in the neighbourhood to the Agri Horticultural Society garden, barely 2km away.
Most residents are not opposed to the government utilising the stretch for diverting traffic but would like only smaller vehicles to take this route. "Larger vehicles can use the other alternative roads," said one. "We had beautified the stretch along the canal with flowers and decorative plants. It's all gone now."
A rotary around the approach to the Durgapur bridge at the New Alipore end has already been shortened by a few feet to allow a bigger turning radius for heavy vehicles. Discussions are on to determine whether Raja Santosh Road would be able to accommodate buses, minibuses and smaller vehicles that would be diverted towards Ekbalpore.