Behala pandal material for New Town park structure
The park is located next to the ticket counter and the toilet of Biswa Bangla Gate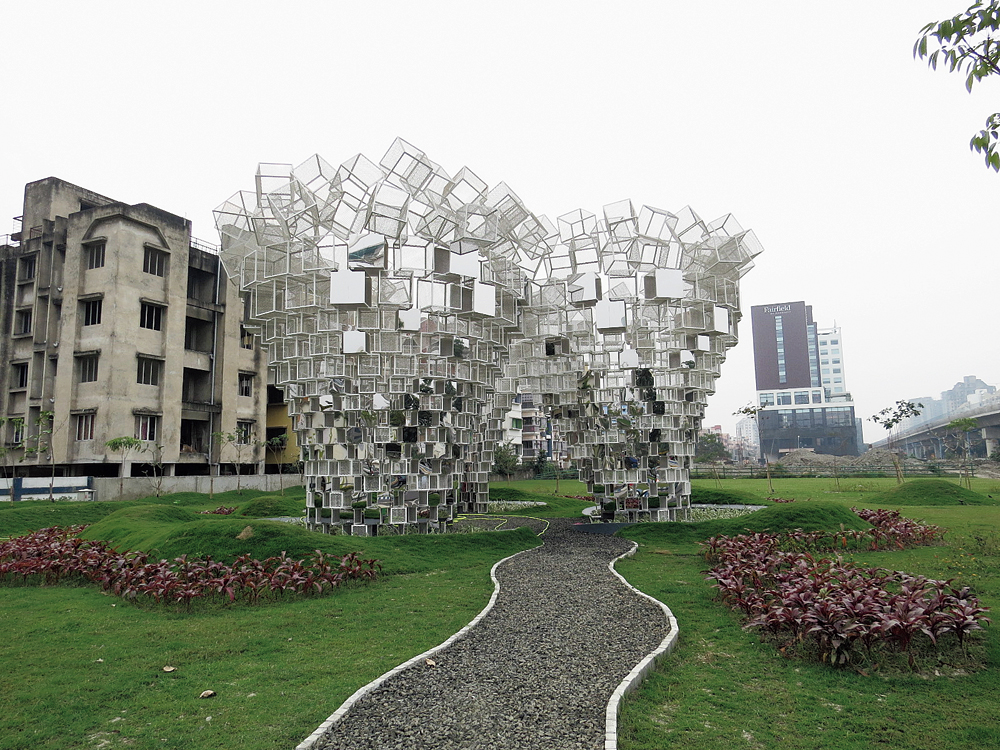 ---
|
Calcutta
|
Published 19.12.19, 10:44 PM
---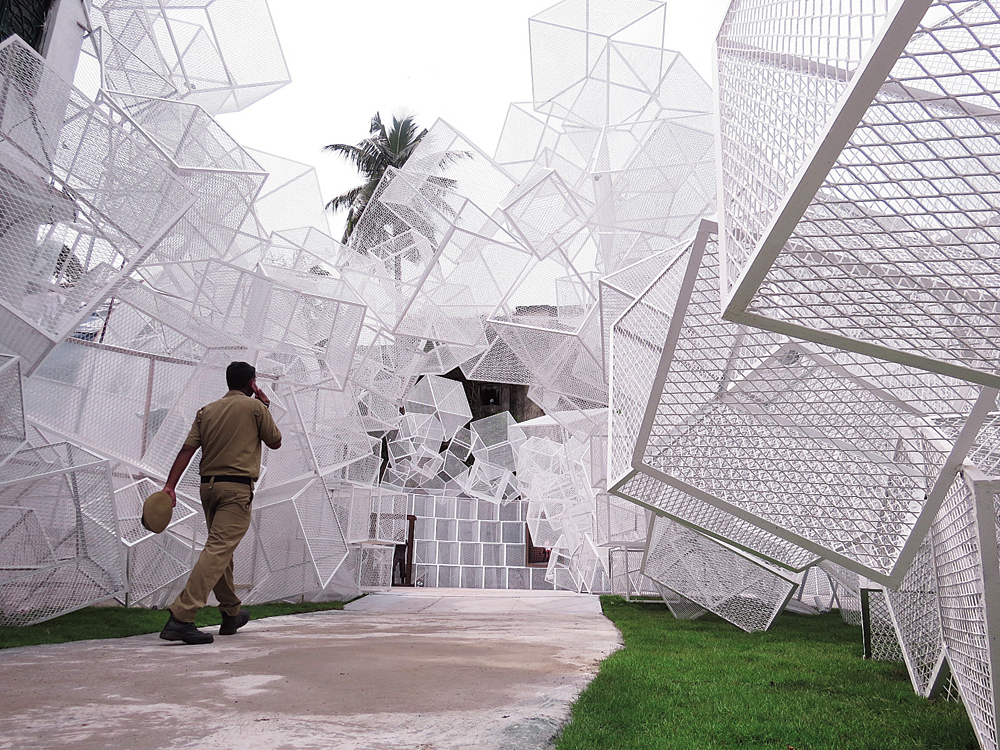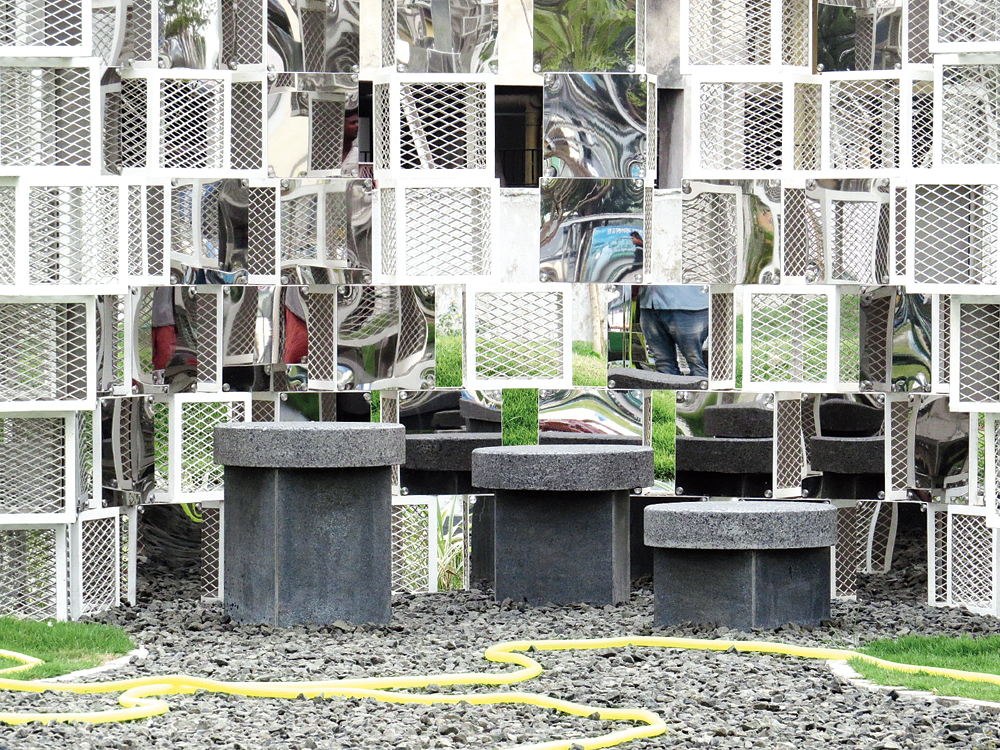 "We have added mirror finish to the stainless steel boxes to introduce an element of interactivity. It will become a selfie zone for visitors," he added, pointing out how the installation explores different properties of steel, in its rigid form, its mesh visibility and the reflectivity of stainless steel, that captures reflections of the city, its people, and the environment.
There are seats in clusters of three, of varying heights, enclosed by the open-air installation. Low mounds of soil all around allow children to roll over. It was eight months in the making.
An installation of cuboid boxes of steel wire meshes, rising to a height of 21 feet, is the centrepiece of a community park zone that is set to be opened to the public on Christmas eve. It has been christened Unbox.
The park is located next to the ticket counter and the toilet of Biswa Bangla Gate. "We have set up a community space where people will be able to meet and socialise and play games like chess. The idea behind Unbox is unique in that we are using an installation as a melting pot of ideas," Sen said.
The installation is a re-interpretation of the 2018 Durga puja pandal of Behala Nutan Dal. The creator of both is Abin Design Studio.
"Unbox is designed to break the typology of visual sculptures, to create an interactive art form that merges with urban life, open to sensory exploration," said architect Abin Chaudhuri, who was recently named the Architect of the Year jointly by the Indian Institute of Architects and the Council of Architecture, India.
This is the second instance of public art in New Town created by Chaudhuri. The first was a coloured bamboo installation near City Centre 2. "We have changed the bamboo poles to PVC pipes now." Even that design idea was initiated in a Kartik puja pandal designed by him.
Additional reporting by Snehal Sengupta