Battalions ready for ballot action
Indo-Tibetan Border Police on poll duty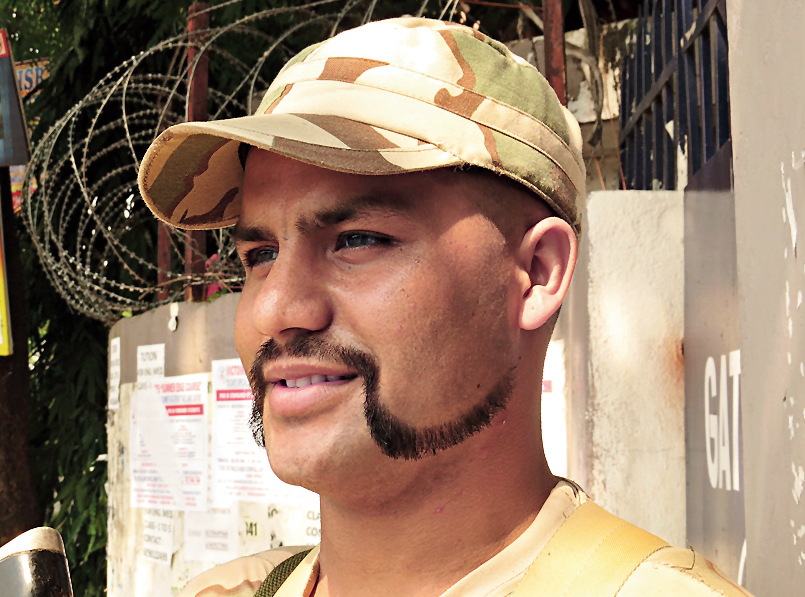 ---
Calcutta
|
Published 17.05.19, 10:37 AM
|
---
It may be summer vacation everywhere but the classrooms are packed in two of the township's schools. Hariyana Vidya Mandir and Salt Lake School are hosting two battalions of central forces since Monday. While residents have been seeing them marching on the streets at various times of the day and night, the jawans are awaiting the end of their Lok Sabha duty with Sunday's polling.
"We have covered all six phases of this election. We have been to Jorhat, Karimgunj, Dhubri in Assam in the first three phases and in Burdwan, Howrah and Bankura in Bengal in the last three. It was largely peaceful everywhere except for Bankura where other battalions, we heard, had to fire or lathicharge," recalled the men on guard duty at Salt Lake School.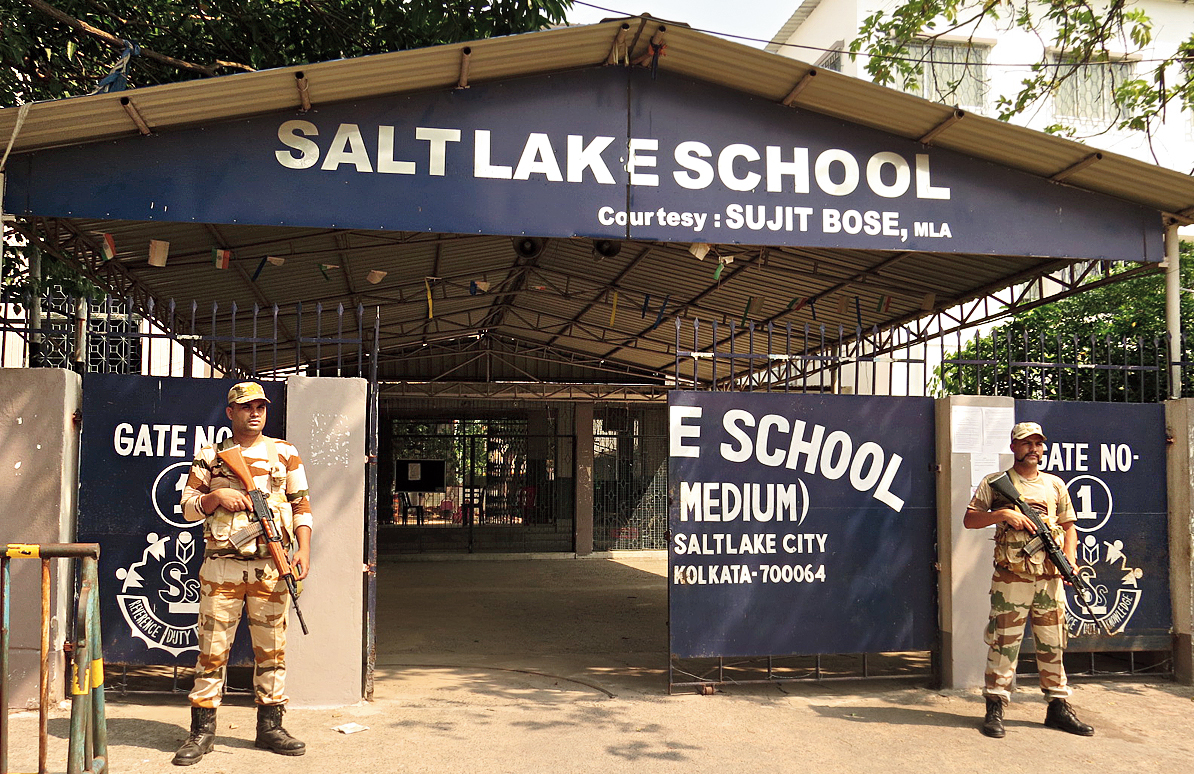 For their brothers in arms at adjacent HVM, Bankura posed a different problem. "I have covered four or five elections in my career across the country but this was one place where people understood neither English nor Hindi. We had a hard time seeking directions," said Inspector Daulat Singh of the 11th Battalion of the Indo-Tibetan Border Police (ITBP).
The heat in Bengal has also been exhausting. "We guard the China border in temperatures plunging to -40°C at 18,000ft altitude. Here we are sweltering in 40°C," exclaimed Inspector Vikas Jaglan of the ITBP 13th Battalion A Company. On noticing this correspondent baulk at the mention of the icy cold, he added a word on the kind of duties they are used to undertaking. "When we go on long range patrolling it might mean being out of the camp for a week to a month," he smiled.
But after a posting of three months, people get shifted from higher altitudes to recover from weakness. "An altitude till 5,000ft is considered normal. On reaching 9,000ft, we get six days to acclimatise and another four days on reaching 14,000ft. After 15,000ft, it's all the same," Jaglan said.
"We are happier in -10°C than here. In the cold, you have energy to work. In this heat, you feel more like khao aur lait jao," said Singh. But they hardly have the luxury. The jawans have been undertaking area domination marches thrice a day. From Wednesday, they started a night shift too.
"We are going out to taste Bangal ka mithai when we go off duty. It's so cheap here. We are getting rasgulla at Rs 5 a piece. Back home, nothing sells for less than Rs 10," said the jawans at HVM.
Some of them have also done a bit of sight-seeing. One returned from Kalighat temple with prasad for all. They could, of course, all do with blessings for a peaceful end to election duty.