Adivasi outfits root for Trinamul in Malda
In north Bengal, electoral results in around 10 Assembly seats are decided by the tribal population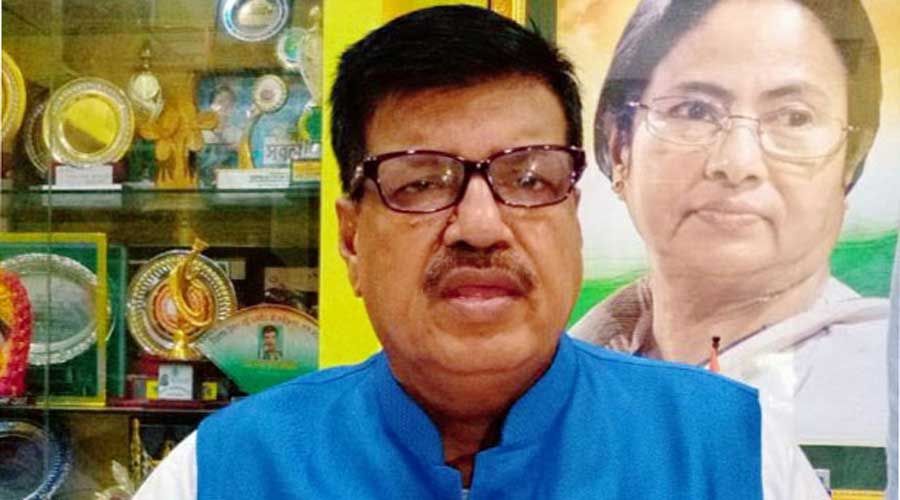 The meeting, which was held in support of Trinamul, was attended by north Bengal development minister Rabindranath Ghosh.
Wikipedia
---
Malda
|
Published 08.03.21, 12:00 AM
|
---
Leaders of two prominent tribal outfits, the Adivasi Sengel Abhiyan and the Jharkhand Disham Party, jointly hosted a public meeting at the Gazole College ground in Malda district on Sunday and urged the community to vote against the BJP that according to them had neglected their longstanding demands.
The meeting, which was held in support of Trinamul, was attended by north Bengal  development minister Rabindranath Ghosh and former state minister and party leader Madan Mitra.
Altogether, 20,000 people were present at the event that was held at the same ground where Uttar Pradesh chief minister Yogi Adityanath had spoken at a public meeting of five days back.
Salkhan Murmu, the national president of the ASA, told the gathering: "The BJP has neglected the interests of tribal people, Dalits, minorities and all marginal citizens of the country. We urge you to stand by Trinamul and Mamata Banerjee in the polls." 
In north Bengal, electoral results in around 10 Assembly seats are decided by the tribal population.
Mohan Hansda, the state president of JDP, harped on their demand for the "Sarna" religious code. "We are worshippers of nature. The central government has not approved it but the Trinamul government is sympathetic to us. So, we should stand by Tri¬namul," he said.
Some other senior tribal leaders, including the national president of JDP Sumitra Murmu and state leader Panmuni Besra were present at the meeting.
Minister Ghosh said the Mamata government had always stood by adivasis. "A number of development schemes were introduced for them. We are confident that they will support us in the elections," said Ghosh.