Sikkim Democratic Front demands President's rule
Supporters of SDF and SKM had been injured and many vehicles damaged in incidents of violence in Namchi district on Monday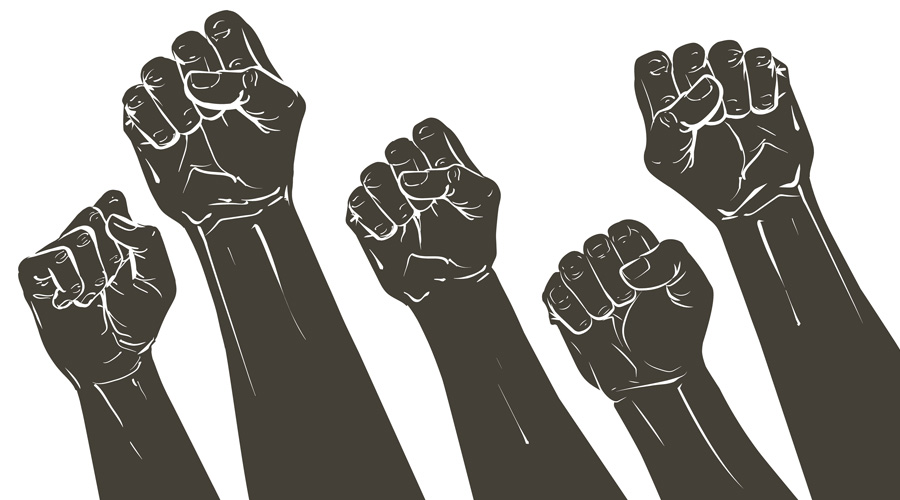 Representational image.
File picture
---
Gangtok
|
Published 25.01.23, 04:26 AM
|
---
The Sikkim Democratic Front on Tuesday demanded the dismissal of the Sikkim Krantikari Morcha government and the imposition of the President's Rule in the state in view of the alleged breakdown of law and order.
Supporters of the SDF and the SKM had been injured and many vehicles damaged in incidents of violence in Namchi district on Monday. 
P.D. Rai, a senior vice-president of the SDF, alleged that the violent incidents had been the result of the SKM's conspiracy.
"They knew we were going to this place. Then they knew where to stop us. So, you don't do this unless it is pre-planned, number 1. Number 2, they had all these guys in strategic locations with stones — I have photos of these big (gestures) stones — and catapults. They were very professional, I must say. They were able to target over a fairly big range," he told The Telegraph.
The areas in which the clashes occurred falls under Poklok-Kamrang Assembly constituency which is represented by chief minister P. S. Tamang (Golay).
Another reason Rai cited to buttress his conspiracy charge was the closure of all shops in the area on Monday. "They had gone to these shops the night before and said 'you are not opening tomorrow'… What more can you say? And, it is the chief minister's constituency," he said.
Stating that the law and order in the state was pretty bad and its image had taken a beating, the two-term former Lok Sabha member said the unending cycle of violence would do a lot of harm to the democratic culture that his party had helped establish over its 25-year rule till 2019.
"We want President's Rule. We want fresh elections (mid-term) or in 2024 under President's Rule. What we are saying is if you want free and fair elections, then it must be done under President's Rule," he said.
The SDF leader said things were not as they ought to be and Sikkim was going through one of the lowest points in its political history. "We need to do something about it. So, the SDF's resolve is to do that. And one of the only ways is to actually get rid of them (read SKM government)," he added.
Rai said the SDF had taken the prior permission of the administration to hold a small meeting at Salghari in Namchi district as part of the party's "Save Sikkim" campaign and it was in some ways apprehensive since the area was considered to be sensitive. "It was part of our Sikkim Bachao Abhiyan. We are building a narrative around how Sikkim is being sold, you know Sikkim's image is being destroyed, 371F is being diluted etc., all of that," he said.
Giving examples of how Article 371F of the Constitution, which gives special status to Sikkim, was being diluted, Rai said one nation, one ration scheme should have never been allowed to happen or any other legislation should not be thrust upon the state government. 
The SKM accused the SDF of indulging in the politics of violence. "The SDF has lost its political presence and in order to get public attention, the SDF has started violence. This should be condemned by all sections of society," the SDF said in a press release.