Limboo-Tamang committee seek raise in govt job quota
The LTVC urged the governor to invoke the relevant provision of the Constitution, which provides special status to Sikkim, to ensure job reservation for the two communities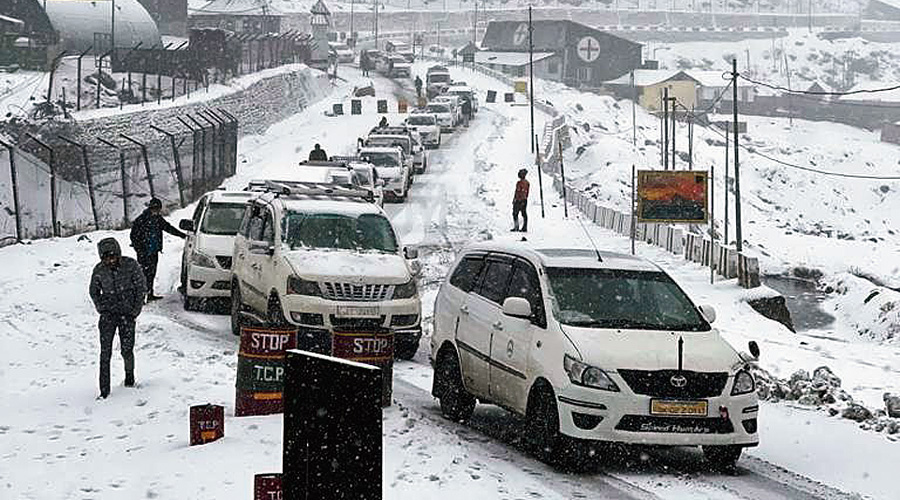 ---
Siliguri
|
Published 25.08.21, 12:26 AM
|
---
The Limboo-Tamang Voluntary Committee (LTVC) has iterated its demand for increasing reservation of jobs in the Sikkim government and state-owned Public Sector Undertakings (PSUs) for the two tribal communities from the present 13 per cent to 15 per cent in keeping with their population ratio in the state.
In a memorandum mailed to Sikkim governor Ganga Prasad on Tuesday, Yehang Tshong, the president of LTVC, said the job quota for the Limboos and Tamangs, who had been granted Scheduled Tribe status in 2003, were arbitrarily reduced from 14 per cent to 13 per cent in 2014 by the previous Sikkim Democratic Front (SDF) government, and despite many representations to both the state and central government since then, nothing had been done to address the issue.
"The quota of 13 per cent is not commensurate with the population of (the) Limboo and Tamang communities. In accordance with the population, it should be 15 per cent," said Tshong. According to the 2011 census, the Limboo and Tamang population in the state was 91,399 against Sikkim's total population of 6.10 lakh, which is almost 15 per cent.
The LTVC urged the governor to invoke the relevant provision of Article 371F of the Constitution, which provides special status to Sikkim, to ensure job reservation for the two communities according to the strength of their population. Clause 'g' of Article 371F states: "The Governor of Sikkim shall have special responsibility for peace and for an equitable arrangement for ensuring the social and economic advancement of different sections of the population of Sikkim…"
In a separate statement to the press, Tshong said the LTVC should not be blamed if it was forced to take recourse to the court of law in the event of its demand not being met. ""If this matter is not settled amicably this time, LTVC will be forced to file a suit in the High Court in order to get justice for the Limboo, Tamang communities," he warned.