Covid: Sikkim records Delta cases for first time
Results explain the reason for the high positivity rate of the infection in the state over the past couple of months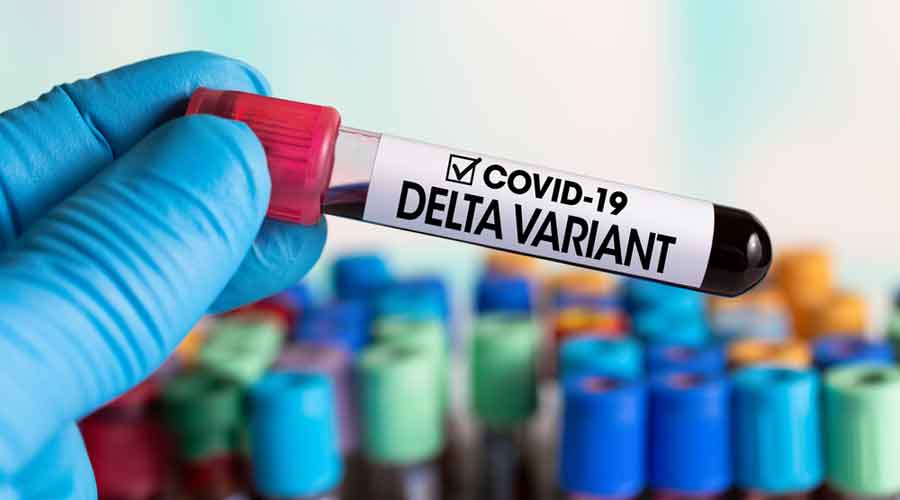 ---
Siliguri
|
Published 20.07.21, 01:12 AM
|
---
Sikkim on Monday reported the first confirmed cases of the lethal Delta vari­ant of novel coronavirus, explaining the reason for the high positivity rate of the infection in the state over the past couple of months.
As many as 97 out of the 98 Covid-positive samples that were sent for genome sequencing last month were found to be the Delta variant. The Himalayan state was the last state in the country to be touched by the pandemic in the first wave, and had very moderate infection and fatality rates during that time.
However, during the current second wave, both the positivity and mortality rates have been on the higher side. The positivity rate in particular has been much higher in the past month or so where the national average is below three per cent and Sikkim a touch lower than 20 per cent.
"We had sent 98 random samples, out of which 97 were confirmed to be those of the Delta variant after genome sequencing. We now understand to what extent the variant is prevalent in our community," said Dr. M. K. Sharma, Sikk­im's health minister, adding that the samples had been sent to the National Institute of Biomedical Genomics at Kalyani in Bengal on June 23 and the results were intimated on Monday through e-mail.
Sharma, who is also a skin specialist, said from the results of the genome sequencing, it could be assumed that the spike in Covid cases during the second wave was because of the Delta variant. "Why we are concerned about the delta variant is because it is known to spread widely. This is the main reason for the spread (in Sikkim)," he said.
Experts say Delta is the m­ost lethal as it was responsible for the huge number of cases and an increase in deaths during the second wave in India. The variant has been declared as a Variant of Concern (VOC) by the World Health Organisation and the highest incidence of this version has been repor­ted from districts in Maharas­htra, Delhi, Punjab, Telang­ana, West Bengal and Gujarat.
Sikkim's health minister cautioned the people of the state against lowering their guard at this critical time and appealed to them to follow all Covid protocols strictly. "We must reinforce the containment measures. We cannot po­ssibly lock the entire state. But people in a particular area (wh­ere Delta has been found) must remain vigilant. We sh­ould be even more vigilant th­an we were the last time."
According to the daily health bulletin issued by the health department on Monday, Sikkim recorded 257 new cases with no deaths in the past 24 hours. The positivity rate for the day was 19. 2 per cent.
The overall rate of recovery was 88.2 per cent, which is lower than the national average of 97.31 per cent.
The state home department in a fresh order issued on Monday clarified that the along with pubs, discotheques and cinema halls, other places of public entertainment like poo