All primary schools in Sikkim will reopen on Monday
Classes from VI to XII had resumed earlier as part of the state government's phase-wise reopening of all educational institutions post-Covid lockdown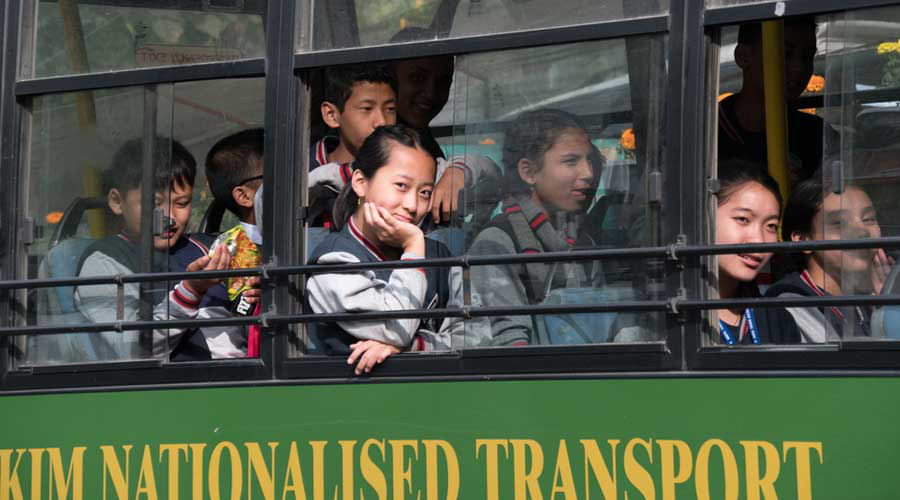 ---
|
Siliguri
|
Published 15.02.21, 12:26 AM
---
All primary schools, both government and private, in Sikkim will reopen on Monday after almost 11 months of Covid 19-induced shutdown.
Classes from VI to XII had resumed earlier as part of the state government's phase-wise reopening of all educational institutions post-Covid lockdown. From Monday, all 1300-odd schools in the state from lower Kindergarten (LKG) level to Class XII would now become functional.
In a circular issued on Sunday, the Sikkim education department said all government, government-aided and private schools from LKG to Class V would reopen by strictly adhering to the Covid-related standard operating procedures (SOPs) of both the state and Central governments.
"Schools will operate till 2 p.m. on every working day," said the notice signed by Bhim Thatal, the director of elementary education and special secretary of the education department.
Just like the higher classes, the circular said attending primary classes would be strictly with the consent of the parents and guardians on voluntary basis. "Schools at primary level should operate at 50% capacity or, alternatively, on odd-even roll number basis wherever there are more students and less space," it said.
However, classrooms with lesser number of students can operate in full strength provided sufficient distance is maintained according to the Covid protocol. "Hostel facilities may start (by) duly following the Covid-19 guidelines," the notice added.
All schools would remain closed on second and fourth Saturdays. Before Covid as well, both the days were holidays, but post-Covid after the schools reopened for Class VI and above, it was declared half-holiday.
T.T. Gensapa, the headmaster of Sirwani Government Secondary School in East Sikkim, said he was expecting very good level of attendance once the primary classes resumed. "We were already conducting primary classes in open spaces at villages, and the attendance was as high as 70 per cent. The attendance in higher classes (VI and above) is about 80 per cent," he told The Telegraph.
Most parents The Telegraph spoke to said that they were happy the schools were reopening after such a long gap. "Online classes are no substitute for offline learning. Academics apart, by going to school and interacting with their peers, the kids learn so much more. I am very happy," said Binod Tamang, a resident of 6 Mile whose son Kunsang Rangdul is a Class IV student of St Thomas School, Gangtok.