World Test Championship: Kohli emphasizes on enjoying the occasion
Reaching the final does hold a lot of value for Team India, however, they aren't overawed by the magnitude of the occasion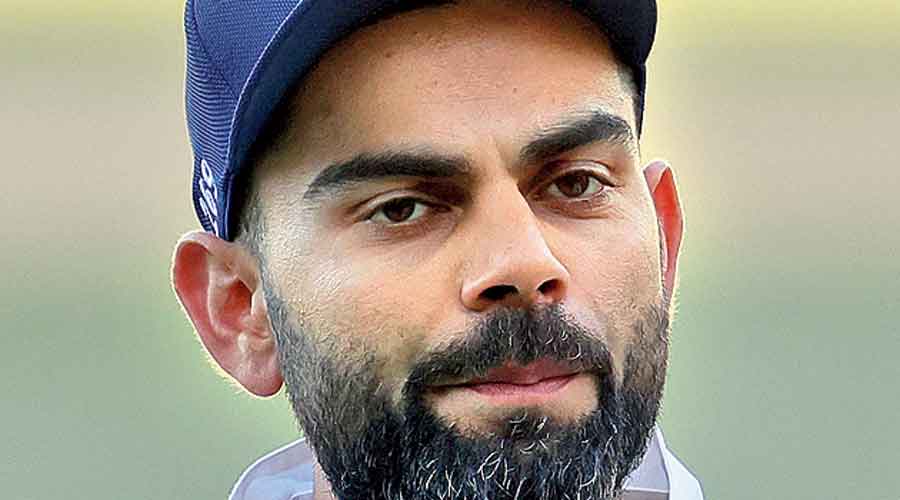 ---
Calcutta
|
Published 03.06.21, 01:13 AM
|
---
Reaching the final of the World Test Championship does hold a lot of value for Team India with some of their longest format regulars already having compared the success in this competition to a World Cup crown.
The team, though, isn't overawed by the magnitude of the occasion. Instead, it believes in enjoying the occasion, captain Virat Kohli emphasised on Wednesday.
"We take a lot of pride in playing Test cricket and the way we have progressed as a side is an example of what Test cricket means to us. So for all of us who have been part of this unit, this is like an accumulation of all the hard work over the last five-six years since the time we started building the side and coming up the ranks," Kohli said, prior to the squad's departure for the WTC final versus New Zealand in Southampton.
The match is scheduled to begin on June 18.
"For me, there's no pressure whatsoever of playing in a final. From the team's point of view, the last few years have indeed been challenging. But now, it's our time to enjoy, given the hard work we put in over the last few years.
"Our viewpoint is different from how people outside think. If we think like them, we just won't be able to perform," the skipper added.
Talking about the lessons the team has learnt from their 0-2 loss to New Zealand in early 2020, Kohli said: "We just need to play better Test cricket against them. Conditions are as important for New Zealand as they are for us."
"No point boarding that flight if you feel New Zealand have the edge. We land there knowing we are on equal terms and whichever team performs well session by session, hour by hour will win the Championship."
While two Tests versus England leading into the final may help the Black Caps to acclimatise better, having only four sessions of practice isn't an issue for the Indians. "In the past, we have landed in places just three days prior even in proper schedule and still had a hell of a series. So I think it's all in the head.
"It's not the first time we're playing in England. You may be well accustomed to the conditions, but if you don't enter the field in the right frame of mind, you are going to nick that first ball or find it difficult to pick wickets," Kohli said.
The six-week gap before the five-Test series versus England would help them regroup, Kohli feels. "After we're done with the WTC final, it's a great opportunity to refresh and restructure before a lengthy series," he said.
Kohli also touched on the mental health aspect of players as they need to spend long periods of time in a bubble. "It's very difficult for players to stay motivated for a long period of time and find the right kind of mental space, being confined in one area and just doing the stuff day in day out dealing with high pressure situations.
"This is a huge factor which should not be neglected because as much hard work we have put in to create this team, we don't want players to fall out due to mental pressure and not having the capacity or space to express themselves," he said.
Terming the WTC decider as India's "biggest" final, head coach Ravi Shastri feels the future editions of the competition need to have a "three-match final." "Ideally in the long run, if they want to pursue with this Championship, a best of three finals would be ideal," Shastri, also present alongside captain Virat Kohli, said.
"A three-match series is a culmination of two-and-a-half years of cricket round the globe... Going forward, best of three (finals) would be ideal, but you got to finish it as quickly as possible because of the FTP (Future Tours Programme) that will start all over again."