Will respect what the nation & Board decide: Virat Kohli
India and Pakistan are scheduled to meet in Manchester on June 16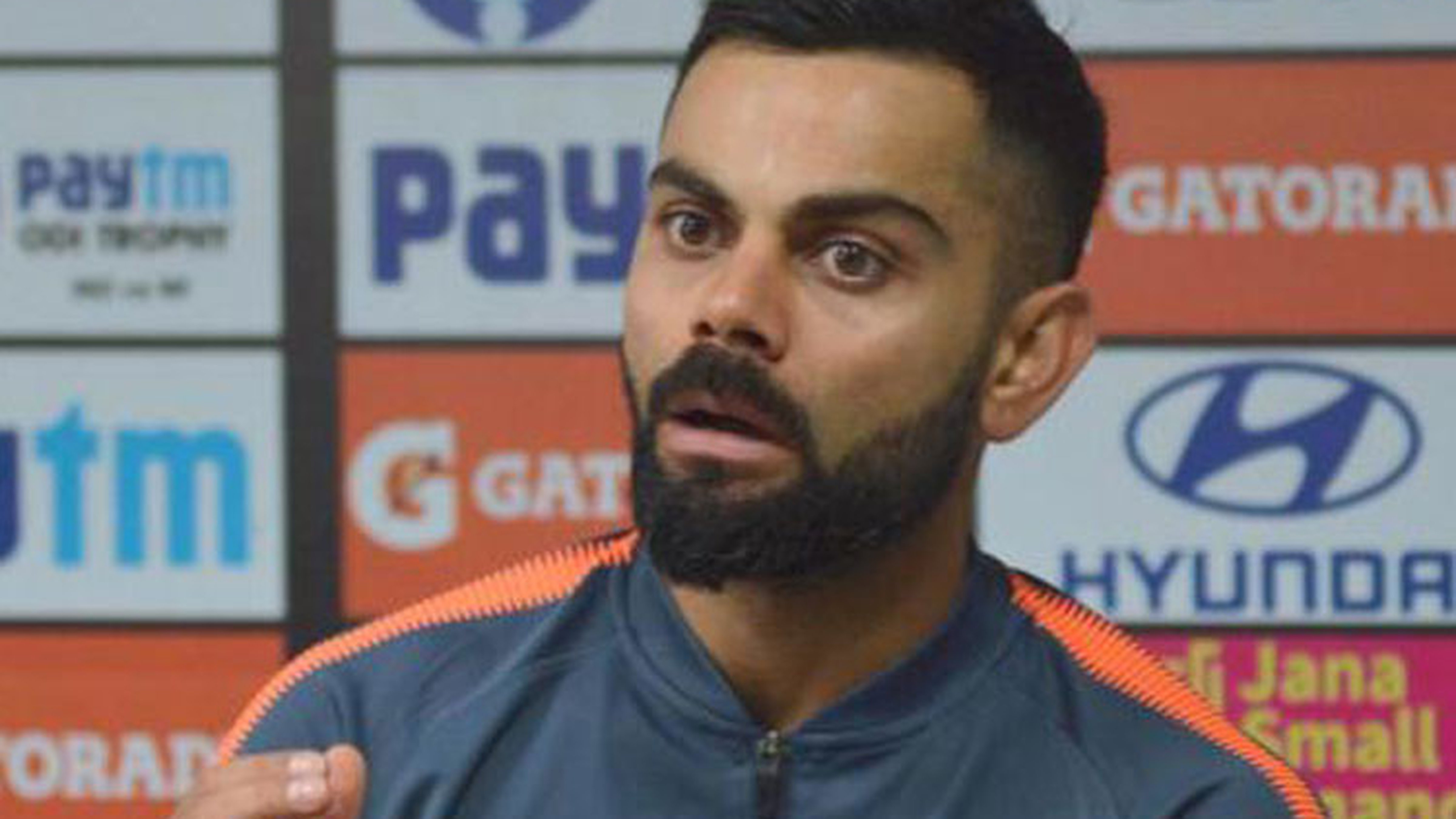 ---
|
Calcutta
|
Published 23.02.19, 10:10 PM
---
Virat Kohli on Saturday said that he and his team will stand by whatever decision the government and the Board of Control for Cricket in India (BCCI) take with regard to playing Pakistan in the World Cup in England.
India and Pakistan are scheduled to meet in Manchester on June 16.
However, there has been no official announcement from any of the boards.
"Our sincere condolences to the families of CRPF soldiers who lost their lives in Pulwama… We're really shocked and sad about the incident," Kohli said in Vizag at the press conference ahead of the first T20I against Australia on Saturday.
"Our stand is simple. We stick by what the nation wants to do and what the BCCI decides to do.
"That is basically our opinion… Whatever the government and the Board decide we will go by that and respect that. That is our stand in this particular issue," the India captain said.
A few days after the terror attack, Virat had decided to postpone the RP-SG Group-Virat Kohli Foundation's Indian Sports Honours in Mumbai respecting the "heavy moment of loss" the country felt after the massacre of CRPF jawans.
Sanjiv Goenka, chairman of the RP-SG Group, had said: "Virat and I both decided that the timing wasn't right to celebrate at a time the country was mourning the Pulwama martyrs…
"We felt that the prevailing sentiment had to be respected and the event was, therefore, deferred."
Given Virat's tight schedule, it's unlikely that the event will be held at any time before the end of July.
Bilateral cricket ties with Pakistan have been in the cold storage after January 2013. New Delhi, however, hasn't stopped India's participation in tournaments organised either by the International Cricket Council or the Asian Cricket Council so far.
Back in June 1999, despite the ongoing Kargil war, India did play (and defeat) Pakistan in the World Cup.
Amid growing demand to boycott the match, Sachin Tendulkar has backed India playing Pakistan, highlighting that forfeiting the match would entail Pakistan getting two points.
"India has always come up trumps against Pakistan in the World Cup. Time to beat them once again. Would personally hate to give them two points and help them in the tournament," Tendulkar tweeted.
"Having said that, for me India always comes first, so whatever my country decides, I will back that decision with all my heart."