Lionel Messi shadow chases Barcelona
The team will begin their Uefa Champions League campaign without their most famous and familiar name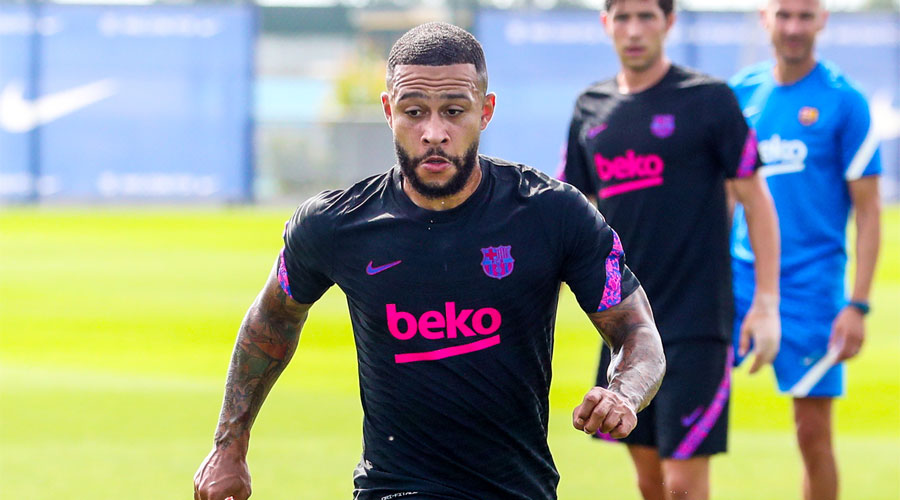 ---
Calcutta
|
Published 14.09.21, 02:46 AM
|
---
For the first time in nearly 17 years, Barcelona will begin their Uefa Champions League campaign without their most famous and familiar name Lionel Messi. They host Bayern Munich at Camp Nou on Tuesday.
The Argentine had won four Champions league titles — he missed the 2005-06 final triumph due to injury — and was the go-to man in Barca's scheme of things from the time Pep Guardiola took over the reins in 2008.
Messi's departure to Paris Saint-Germain has given Barcelona rivals a real shot in the arm. It's evident from the matches so far in the Spanish league that Barca have lost the fear factor. Teams like Athletic Bilbao and Real Sociedad were much more courageous than they used to be when the famous No.10 was on the opposite side.
The very mention of Bayern Munich will bring horrible memories to millions of Barcelona. On August 14, 2020, Barcelona experienced a humiliating 2-8 drubbing at the hands of the German giants in a Champions League quarter-final clash and a distraught Messi sent a burofax to Barcelona wanting to leave the club. What didn't materialise in the summer of 2020 happened a year later as Messi bid a teary goodbye to his favourite club.
"It was a shock given everything Leo did for Barca and for me," Barca captain Sergio Busquets told a virtual news conference on Monday.
"We felt a number of sensations which were difficult to digest, but we have to try and move on. We're only at the start of the season and we have to get used to playing without Leo. We are ambitious and confident of doing well."
Busquets conceded to being badly affected by the humiliating defeat last year but stressed the team has made progress under coach Ronald Koeman.
"It was difficult to accept, but that's how football is. Some time has passed and we're bullish things are going to be different."
Bayern Munich coach Julian Nagelsmann said Messi's departure would give new players a chance to come out of the shadow. "It's difficult to say if they're stronger or weaker, but they're different. They don't have that extravagant style anymore without Messi, but they have players who can step out of his shadow," Nagelsmann said.
On Monday, Barca announced that Martin Braithwaite is set for a lengthy spell on the sidelines as the Danish forward will undergo a knee surgery.
That means Barca will be short on power upfront. Sergio Aguero won't be there before mid-October and new No.10 Ansu Fati is still waiting to make his comeback. With Antoine Griezmann following Luis Suarez to the other side of Madrid, Barca pin hopes on Memphis Depay and Luuk de Jong.
Having last won the title in 2014-15, Barca's dream of conquering Europe is likely to be prolonged. Busquets though has a different feeling.
"Not many people gave Chelsea a chance last season but they had the final laugh. We are ambitious and confident of doing well."
United bullish
If Barcelona are still reeling from Messi's departure, Manchester United are on cloud nine with Cristiano Ronaldo's second homecoming. United travel to Bern to play Young Boys in an early kick-off. Ronaldo, who scored twice against Newcastle on his second debut, is in the 22-man travelling squad. It's the first time he will be travelling with United since the 2009 Champions League final.
Manchester United haven't won the Champions League since 2007-08 even though they played the final twice.