Steve Smith throws pink ball gauntlet at India
The Australian batsman said he would be willing to take part in the IPL if the T20 World Cup is postponed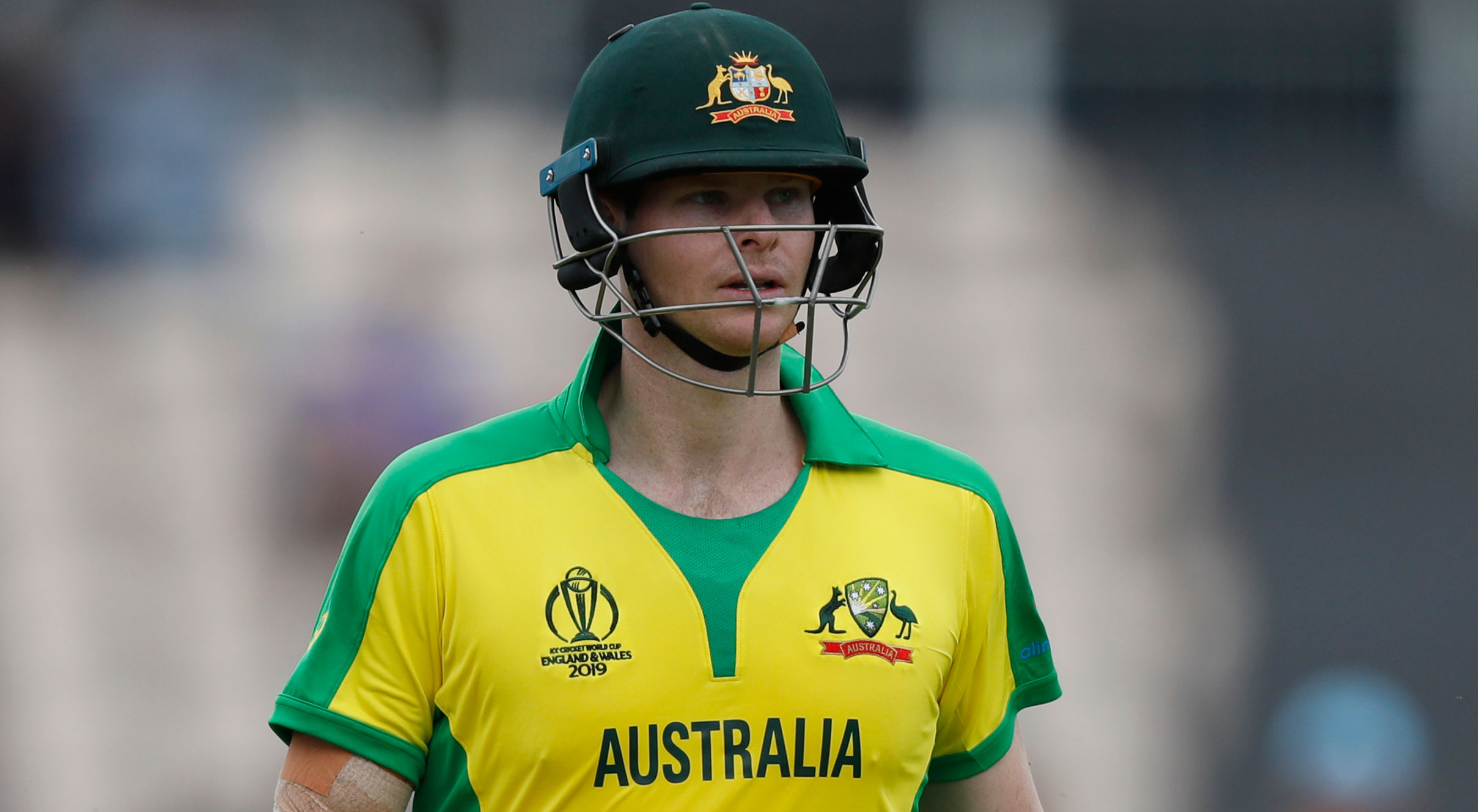 ---
|
Sydney
|
Published 01.06.20, 07:45 PM
---
Steve Smith says the experience of having played more pink ball games than India would give Australia a "slight advantage" when the two sides clash in their first Day-Night Test in December, but he acknowledged that Virat Kohli's side has the batsmen to stand up to the challenge.

Cricket Australia last week confirmed that India will tour Down Under for a full tour comprising four Tests, three ODIs and three T20Is. The second Test will be a Day-Night affair, starting from December 11 in Adelaide.
"We played a few more pink-ball games, perhaps, than India which might be a slight advantage," the former Australia captain said in a Facebook session hosted by Sony Sports India.
"India played pretty well in the Day-Night game they played at Calcutta. It's a different game but they certainly got the batters that can stand up to the conditions when it gets tough with the pink ball. And their bowlers, they stand the seam up with quality.
"They are world class players who are able to adapt to anything, so I see it being a pretty amazing contest," said Smith, who turns 31 on Tuesday.
India will first clash with Australia in a T20I series beginning October 11 and then return to defend the Border-Gavaskar Trophy with the opening match at the Gabba, where the hosts have an excellent record.
"Our record at Gabba (Brisbane) against anyone is good to be fair, that is a fortress for us, we wanted to play the first Test there for a long period of time," he said.
Smith, who has scored 7,227 runs from 73 Tests at an average of 62.84, also admired the way Kohli goes about chases in white-ball cricket.
"Look at his average in winning chases in one-day cricket. It's phenomenal. He's so good under pressure and calm. Just gets the job done, unfortunately for an opposition player. You got to admire someone like that and what he has done for Indian cricket.
"I admire Virat a lot. He's an amazing player."
The top-ranked Test batsman hoped there's some solution for bowlers who are likely to be affected by the ICC ban on using saliva to shine the ball.
"For me, even though I'm a batter, I still want to see an even contest between bat and ball. I think that's really important for the game. You don't want to see the ball doing nothing, taking swing bowlers around the world out of play. There needs to be a solution."
"What is it? I've no idea. I'm sure someone will come up with something and we will be able to move forward with our great game and see some quality contests. I don't know the answer right now.
"I'm sure people are having discussions in the background and trying to find the right way forward. Hopefully we can get there soon rather than later.
"I probably see more changes coming in. But if you can't put saliva on the ball and shine it up, I guess it's a disadvantage for bowlers in a way," he said.
Smith said he would be willing to take part in the IPL if the T20 World Cup scheduled in his country for October-November is postponed.
The BCCI is eyeing a window for the IPL during that period if the T20 World Cup is postponed.
Smith, the captain of Rajasthan Royals, said he would be open to travelling for the IPL if the Australian government thinks it is safe.
"I think when you're playing for your country at a World Cup, that's the pinnacle for one-day or T20 cricket, so of course I'd prefer to play in that," Smith said after returning to training with the New South Wales squad on Monday.
"But if that doesn't happen and the IPL's there, and they postpone it, then so be it. IPL's also a terrific tournament as a domestic tournament.
"So that's out of everyone's control at the moment, players are just doing what we're told and going where we need to go and playing whatever's on at that stage."