US Open: Stars ready for season's last shot at glory
The Telegraph gives the low-down on what the year's last grand slam has to offer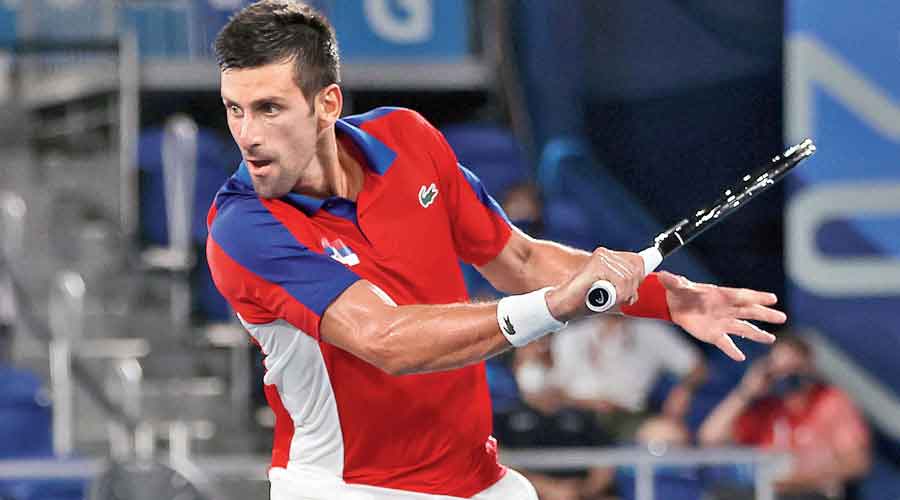 Novak Djokovic.
File photo
---
Published 30.08.21, 02:26 AM
|
---
The US Open returns to the USTA Billie Jean King National Tennis Center in New York on Monday with 100 per cent fan capacity. The Telegraph gives the low-down on what the year's last grand slam has to offer.
Djokovic's goal
Having won the first three grand slams of the year, top seed Novak Djokovic is eyeing a calendar grand slam by winning the US Open. He is also looking for a record 21st grand slam singles title. Djokovic is the first man to head to Flushing Meadows with the possibility of accomplishing that feat since Rod Laver won all four majors in 1969. While the Serb has a realistic chance of matching Laver, he did miss out on emulating Steffi Graf who remains the only tennis player to win the Golden Slam — the four grand slams and an Olympic gold medal in the same year. A 19-year-old Graf had that dream run in 1988. But Djokovic was beaten by Germany's Alexander Zverev in the semi-finals at the Tokyo Olympics, dashing his dreams of a Golden Slam.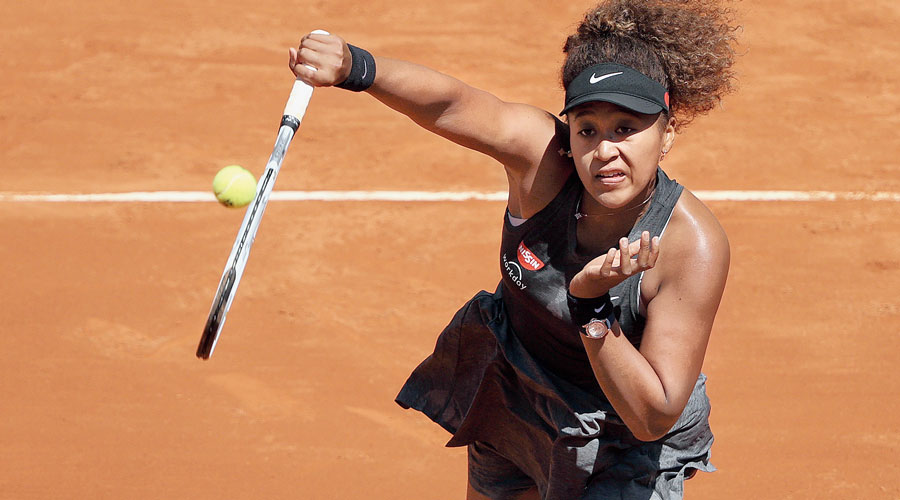 Spotlight on Osaka
US Open defending champion Naomi Osaka has been more in the news in 2021 for her struggles with mental health issues rather than on-court action, but she is looking to end the year on a high. Osaka won the Australian Open this year and fans are eager to see whether she can lift the trophy once more.
Twice US Open winner Osaka has a formidable record here, winning 17 of her last 18 matches, including victories in the final over grand slam champions Serena Williams (2018) and Victoria Azarenka (2020). A third singles title in New York will tie her with Kim Clijsters, Billie Jean King and Margaret Court.
World No. 1 Ashleigh Barty tops the draw and will face former finalist Vera Zvonareva in Round 1. When Zvonareva had reached the US Open final in 2010, Barty was just 14 years old.
Zvonareva, now 36, returned to tennis four years ago after giving birth to a daughter in 2016. Her current ranking of world No. 101 is far off her career-high of No. 2.
Missing stars
Injuries and Covid-19 have robbed the US Open of some high-voltage action. Roger Federer and Rafael Nadal, with a record 20 grand slam singles titles each, have opted out, having undergone surgeries and suffering injuries. Reigning champion Dominic Thiem will also not play, having sustained injury to his right wrist.
The fans will be back in full force, but a number of home attractions will be missing. Both the Williams sisters, Serena and Venus, have withdrawn and Sofia Kenin was the last to join the list of absentees after testing positive for Covid-19.
Fans back
The 2020 US Open had seen empty stadiums with fans being barred from the championship due to the Covid-19 pandemic. The 2021 tournament, however, will see no such restriction.
"We are extremely excited to be able to welcome our incredible fans back to the US Open this year," USTA CEO Mike Dowse had said. "While we were proud that we were able to hold the event in 2020, we missed having our fans on-site."
Visa trouble
French Open finalist Anastasia Pavlyuchenkova almost missed the Flushing Meadows major due to visa issues. But thankfully, the problem got sorted in time for her to take part in the US Open. "Miracle happened, I got my visa," Pavlyuchenkova, who is seeded 14th, tweeted.
Facts and figures
Prize money
⚫ Men's/women's singles winner: $2.5 million
⚫ Men's/women's singles runner-up: $1.25 million
⚫ Total prize pot: $57.5 million
Most championship
Titles
Men's singles
⚫ Before 1968: 7 — Bill Tilden (US), William Larned (US), Richard Sears (US)
⚫ Open Era: 5 — Roger Federer (Switzerland), Pete Sampras (US), Jimmy Connors (US)
Women's singles
⚫ Before 1968: 8 — Molla Mallory (US)
⚫ Open Era: 6 — Serena Williams (US), Chris Evert (US)
Youngest champion
⚫ Men's singles — Pete Sampras (US) (1990): Aged 19 years, 28 days
⚫ Women's singles — Tracy Austin (US) (1979): Aged 16 years, 8 months, 28 days
Oldest champion
⚫ Men's singles — William Larned (US)
(1911): Aged 38 years, 8 months, 3 days
⚫ Women's singles — Molla Mallory (US)
(1926): Aged 42 years, 5 months, 27 days