Goenka, tifos & Derby madness
Sanjiv Goenka was at the stadium as Mohun Bagan's guest to watch the penultimate I-league Derby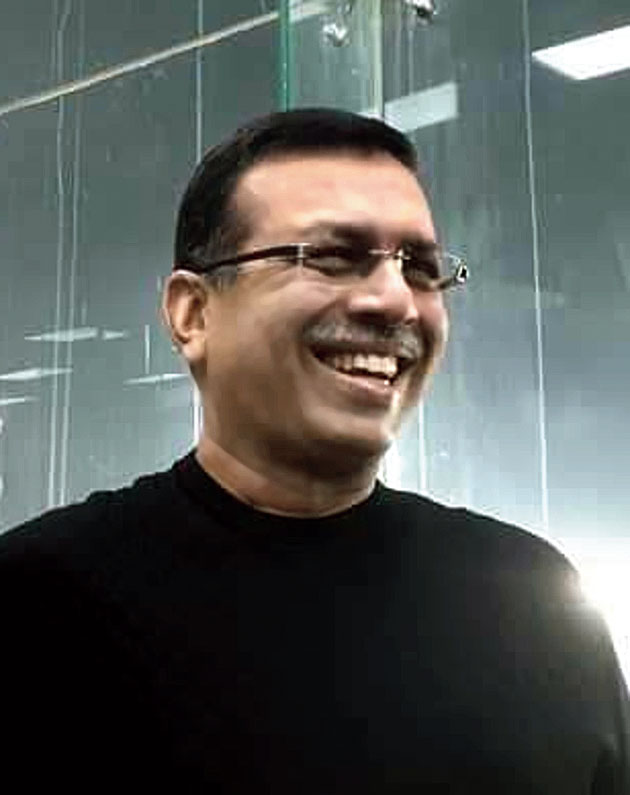 ---
|
Calcutta
|
Published 19.01.20, 10:43 PM
---
ATK principal owner Sanjiv Goenka's presence at the VVIP box, a political statement by the East Bengal fans and some breathtaking football. The penultimate I-League Derby had everything you could ask for.
And by Goenka's own admission, he was swept off his feet by the Derby madness.
"Derby has a different charm. In earlier days, I used to come to watch Derbies. It's a different experience altogether. In recent past, I couldn't be at the stadium to watch a match between Mohun Bagan and East Bengal," Goenka told The Telegraph, even as Bagan fans were pestering him for selfies. As the crowd around him swelled, police requested him to avoid coming out of the VVIP Box.
Goenka was at the stadium as Mohun Bagan's guest. His ATK will team up with the 130-year old club and play ISL as ATK-Mohun Bagan from next season.
Mohun Bagan are at the top of the I-League table with 17 points from eight matches. In ISL VI, ATK are also at the pole position with 24 points from 13 matches. Goenka hoped both teams finish well in the two leagues. "I am keeping my fingers crossed. If the teams continue to play like this, both ATK and Bagan will go the distance," was Goenka's take. On the other side, East Bengal fans unfurled three tifos in protest against CAA and NRC. Tifo is the Italian word for any choreography displayed by fans in the stands of a stadium in connection with a match.
The first one showed the famous Narayan Debnath comic character Bantul the Great in East Bengal colours. He is being taunted by bete noirs Bacchu and Bicchu. "Ki re Bangal, NRC ashche!" (You refugee flee, NRC is coming). And the next tifo showed Batul as Bangal The Great punching the duo. The most significant of the three was the last one — Rokto diye kena maati, kagoj diye noy (land bought with blood, not paper.) "We spent around Rs 55,000 on these three tifos," Hrisav Bhowmick of EB Ultras said.
A few banners and tifos at the Mohun Bagan gallery also caught the eyes. One tifo told a story about how Mohun Bagan had fought the British. "We have been teaching the nation how to look the enemy in the eye and fight, since the battle of Plassey in 1757," the tifo said. Below that was a banner saying: "Respect our history, heritage and tradition."