Points system in World Test Championship unfair: Kane Williamson
As per the points system, the value for each Test match win in the upcoming two-match series is 60 points a game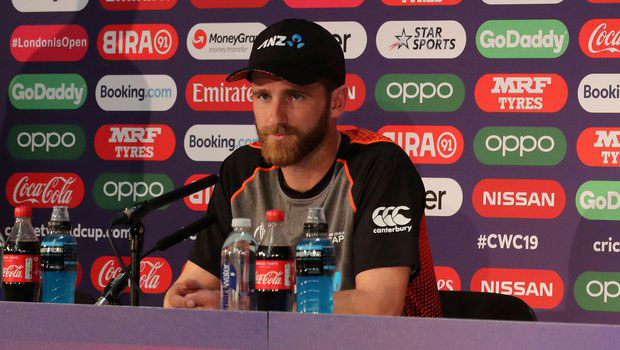 Kane Williamson
File picture
---
Wellington
|
Published 20.02.20, 09:36 PM
|
---
New Zealand captain Kane Williamson is not a fan of the points system used for the World Test Championship where a team gets a maximum of 120 points irrespective of the length of the series.
As per the points system, the value for each Test match win in the upcoming two-match series is 60 points a game. However, if it's an Ashes, the value of a Test match win is reduced to 24 as there are five matches.
"It's an interesting one. I guess there's an element to it that isn't fair. But I guess there is an effort in bringing context to Test cricket which wasn't there. So I mean the World Test Championship is a step in the right direction.
"It's not perfect but I guess after the first year or two, there'll always be efforts to continue to make it a better product," Williamson said,though he was guarded in his criticism on the eve of the first Test. But he did mention that the points distribution system need to have a re-look.
"It is a step in the right direction but there are so many parts to it that some teams playing five, some teams playing two, the difference in countries, there are just heaps of different parts to it that don't quite make the points of equal measure," said Williamson.
Williamson said his team will rely on its tried and tested patient approach to tackle the Indian pace battery of Jasprit Bumrah, Mohammed Shami and Ishant Sharma in the Test series starting here on Friday.
He said it would be "a lot different" to facing the Australian speedsters in their own den. New Zealand are still reeling from a 0-3 thrashing in their last away Test series in Australia where Pat Cummins, Josh Hazlewood and Mitchell Starc made life miserable for the Black Caps batsmen.
Asked how different it will be facing a quality Indian pace attack at home, Williamson replied: "A lot of differences I suppose, the conditions being the first one. India have a world-class pace attack that has performed in all conditions so a really exciting opportunity for our team."
Williamson said the Kiwis will be going back to their style of patient cricket which has yielded results at home since 2017. "So it is peeling it back. Obviously coming back here from Australia, back into Test cricket, the guys are really looking forward to get into it," Williamson said.
The Basin Reserve pitch, at least on the first two days, has a lot of juice and Williamson was asked if India's batting line-up would be vulnerable.
"If you can execute your plans on a surface that's going to provide some assistance it's a challenge for anybody. The pace and some of the bounce can provide opportunities for scoring," he explained.