Lovlina punches her way past odds to be in box seat
Assam girl's mantra for medal: train smartly, fight like Mayweather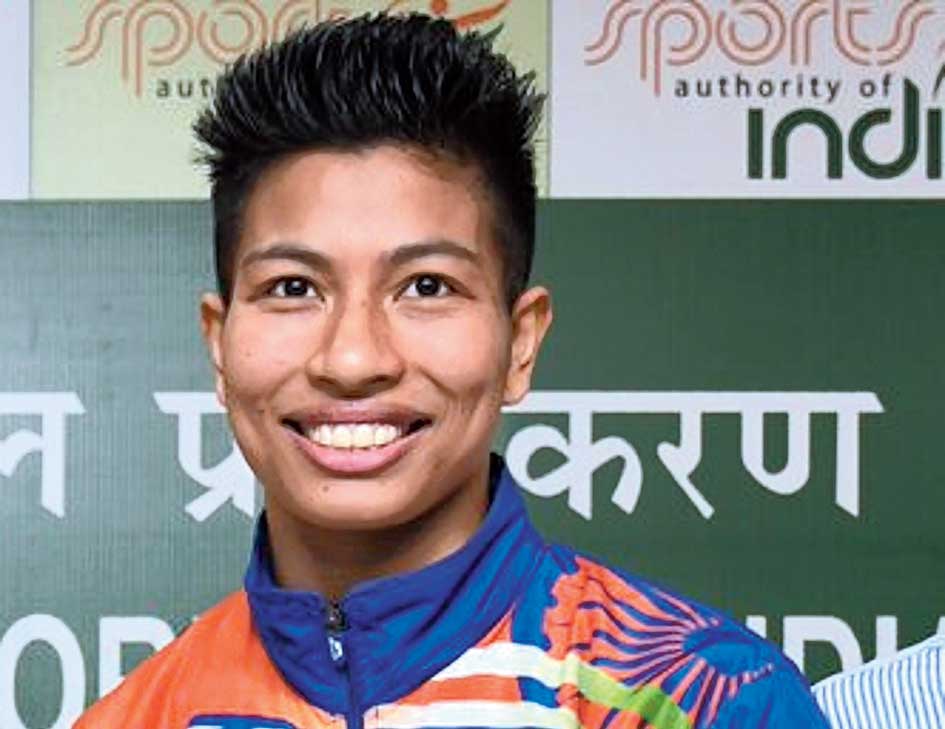 ---
Calcutta
|
Published 14.03.20, 09:53 PM
|
---
March 8, 2020. That was the day boxer Lovlina Borgohain took a giant stride towards the realisation of a dream.
She defeated Uzbekistan's Maftunakhon Melieva in the 69kg quarter finals of the Asian Olympic qualifiers in Amman, Jordan, by a unanimous 5-0 verdict. And in so doing, the 22-year-old made the cut for the Tokyo Olympics, becoming the first woman athlete from her state — Assam — to qualify for the quadrennial showpiece. And the second Assamese boxer, after Shiva Thapa, to have done so.
Does the fact that she's the first woman who will represent her state at the Olympics put extra pressure on her?
"No it does not," Lovlina told The Telegraph. "Had the thought of qualifying — or the expectations of people — weighed heavy on my mind, I would not have been able to play the way I did. In the future too, I will not carry this burden of expectations.
"Rather, I am excited that I've got the chance to fulfil a dream — that of representing my country at the Olympics. There's anticipation, thrill… but no pressure."
Lovlina, who hails from Baro Mukhia village in Assam's Golaghat district, took to boxing only at the age of 15. Initially, she was into learning martial arts (Muay Thai) for self defence and also because of her love for the sport.
She caught the eye of Sports Authority of India (SAI) coach Padum Boro
during trials at her school and he selected her as a boxing trainee at SAI, Guwahati, which was a good 300km from her village.
"At that time I did not know anything about boxing and had no idea what Olympics was all about," she laughs, reminiscing on the road she has travelled and where destiny has brought her.
"In my conservative village, my parents (Tiken and Mamoni) were repeatedly advised by relatives and friends against allowing me to live away from home. But I'm thankful to my mummy and papa for having been fully supportive of me all through."
It was at the end of 2016 that Lovlina was inducted into the senior camp in the 75kg category. It was later that she shifted to 69kg and, as of now, is ranked third in the world in that weight category.
So how many hours does she train daily?
"I train two hours in the morning and two in the evening," she said. "Look, more hours of training does not necessarily mean better preparation, because the body needs time to recover and more hours of training can often reap no extra benefit. One must train smartly, work on one's technique. That is what I do, under the guidance of my coaches, Raffaele Bergamasco and Sandhya Gurung, and that is how I will continue to prepare for the Olympics — focusing on bettering my technique more than anything else," she added.
"Shiva bhaiya (Thapa) has certainly been my inspiration. He has participated in not one, but two Olympics (London and Rio). Yeh easy baat nahin hain," she said.
She also admires Floyd Mayweather. "I don't have an idol as such, But I do watch a lot of professional boxing and am mighty enamoured of Mayweather.
"Boxing is as much about power as it is about technique. You have to use your brain as much as your body. Your reflexes, speed, reaction to situations make the difference in each bout. These are some of the things I see in Mayweather which impress me," she said.
While the world is in disarray over the coronavirus pandemic and the Indian boxers, who returned from Jordan on Thursday, asked to be home-quarantined as a precaution, the determined Lovlina's focus stays on the mission ahead — an Olympic medal for her country.