Legacy and way forward
Mohun Bagan, East Bengal tread different paths from today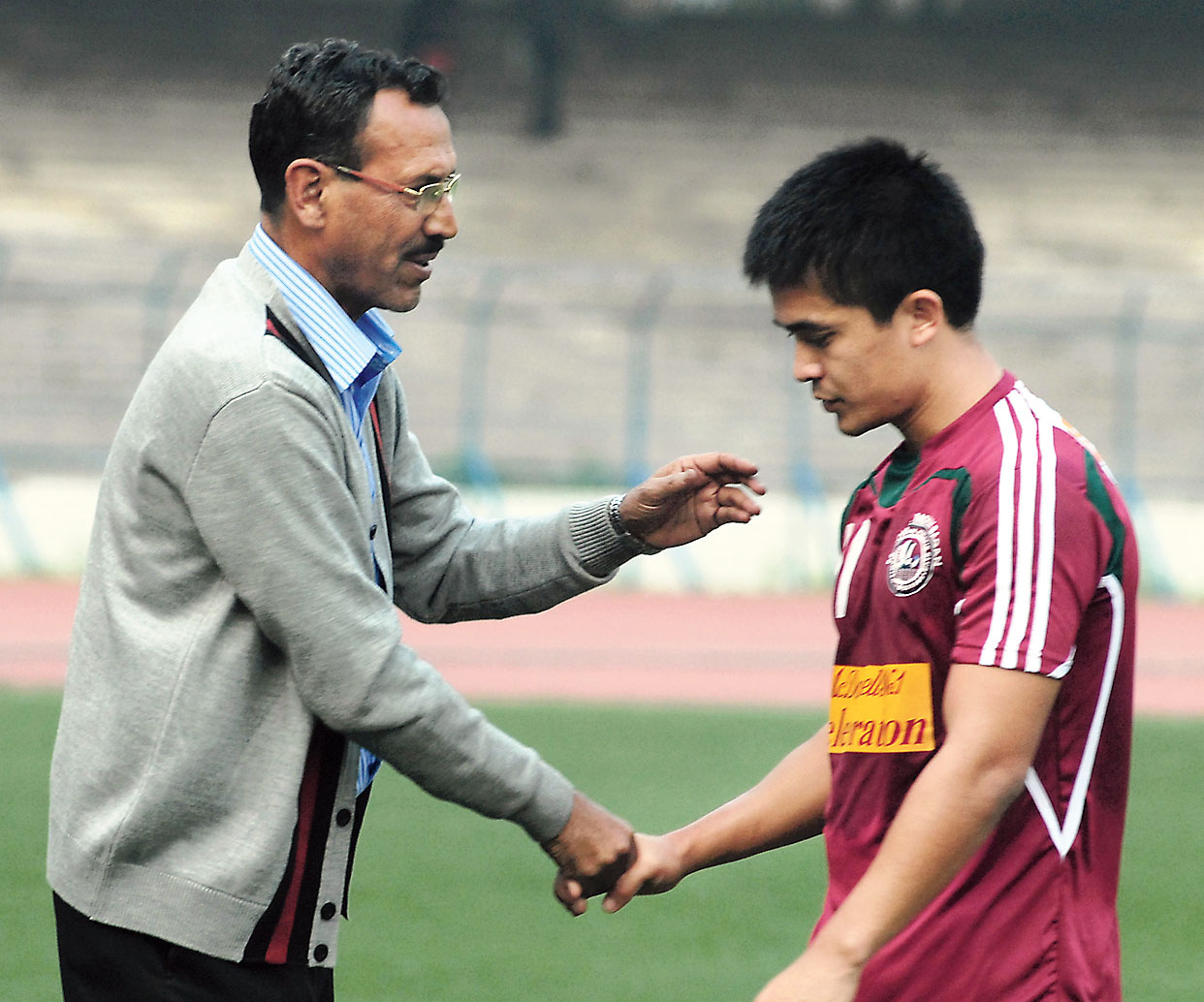 ---
|
Calcutta
|
Published 31.05.20, 09:05 PM
---
The journey of ATK and Mohun Bagan, as a merged entity, starts on Monday. The team will take part in the Indian Super League (ISL) and some other tournaments as well.
In the merged entity, ATK, the original ISL franchise owned by Sanjiv Goenka's RPSG Group, would have 80 per cent stake while the remaining 20 per cent would be with Mohun Bagan.
However, the board meeting that will look into the official protocol, will be held only after the pandemic situation becomes normal.
Former Mohun Bagan captain and coach Subrata Bhattacharya believes the new entity will carry forward the legacy of the century-old club.
"I think this is the way forward. But at the same time, we have to keep in mind the legacy of the century-old club. I believe the new management would do that successfully," Bhattacharya, who played for Mohun Bagan from 1974-1990, told The Telegraph on Sunday.
"When I joined the club as a player, it was like entering a temple. Players like Sailen Manna and Chuni Goswami used to come to the club every evening and people used to respect them a lot," Bhattacharya said.
"Chuni da and Manna da used to give us important tips almost regularly. I remember those days very clearly," he said. I was captain of the club in 1977 and we won the triple crown that season. We also held Pele's Cosmos to a 2-2 draw. It was my most memorable year as a player."
Bhattacharya wants the new team to look after local players. "We are not getting good players from Bengal. But we have to nurture them. If we can do that, it will help the game to grow and new entity will be remembered for years, just as we remember coaches like Achyut Banerjee and Bagha (Tejesh) Shome."
Bhattacharya has never played for any other club. He won two National League titles as Mohun Bagan's coach as well.
The Maidan giants' assistant general secretary and former player Satyajit Chatterjee feels the new entity would rule Indian football.
"We cannot run a club without steady financial support. I think we, the current management of the club, has taken an important call to go with ATK. The members and supporters of the club are pleased with the decision," Chatterjee, who played for Bagan from 1986-2000, said.
"People know my name because of the club. I was the captain of the club in 1990. Next year, I was named India captain. That was also because of my performance for Bagan. The club has given me everything and I am very excited to see a new beginning. I hope the legacy and modernisation will go hand in hand," he said.
"The new entity would look after grassroots development as well. May be, 20 years down the line, all will understand how important this decision was for the club," Chatterjee said.