India-England Test: Rain spanner in Ashwin chances
Spinner sheds light on behind-the-scene stories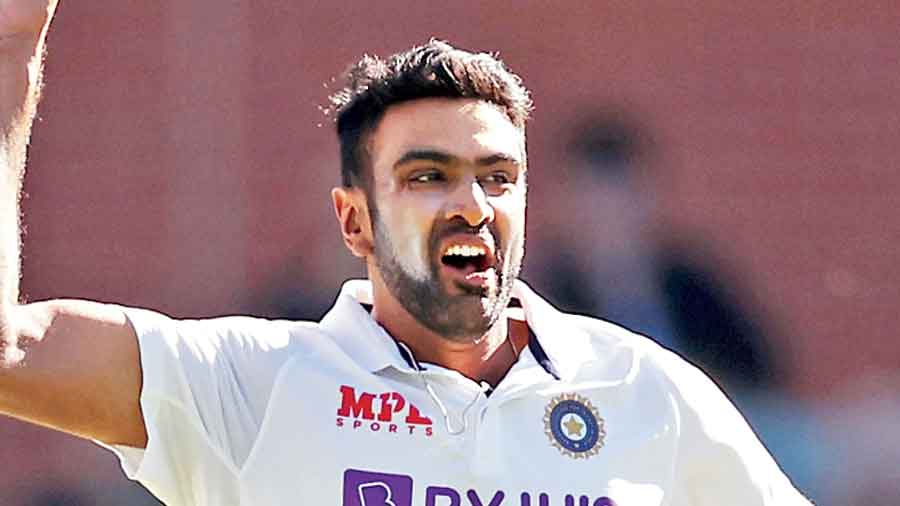 Ravichandran Ashwin
File picture
---
Calcutta, London
|
Published 21.08.21, 02:04 AM
|
---
Team India off-spinner Ravichandran Ashwin has revealed how the fickle English weather played a role in his omission from the playing XI in the second Test at Lord's.
Ashwin was asked to be ready due to the prevailing heat wave in London but the steady showers on match day put paid to his hopes of making the team.
The team management persisted with their four-pacer strategy, which worked well in their 151-run victory.
"What was the weather forecast for the match? Heat wave. The funny thing was, before the match, they were telling me, 'Heat wave, neenga readya irung' (there's a heat wave. You please be ready mate. You might play)."
"When we came to have breakfast, it was pouring..." Ashwin said on his YouTube show KuttyStory with Indian fielding coach R. Sridhar, adding "weather is not in our hands".
Former Pakistan captain Mushtaq Mohammad told The Telegraph on Thursday that Ashwin should be included in the team to provide balance to the attack.
Sridhar, however, said the team had a "great bowling attack" and "to keep the world's best spinner out of the XI is not easy". He added that James Anderson's refusal to accept an apology from Jasprit Burmah after the end of Day III motivated the Indians to perform well during the fifth day.
"Bumrah is a competitive fast bowler but wouldn't want to intentionally hurt anyone," said Sridhar. Ashwin went on to add: "The thing was, Jimmy (Anderson) was like, 'Hey mate! Why are you bowling so fast? Am I doing the same to you?'
"The beauty about that is, looks like Jimmy had told Boom (Bumrah), 'All this while, you were bowling at 80mph, suddenly on seeing me, why are you bowling at 90mph?'"
"So after the innings, the boys were walking to the dressing room. Bumrah walked past Jimmy and just patted at him, so as to tell him that it wasn't intentional. We all know Bumrah, he is such a nice guy. So he had gone to talk to him and end the matter, but Jimmy brushed him aside."