'Grateful' Soldado to do his job
Roberto Soldado, who now plays for Granada, is ready to produce his A game against his old club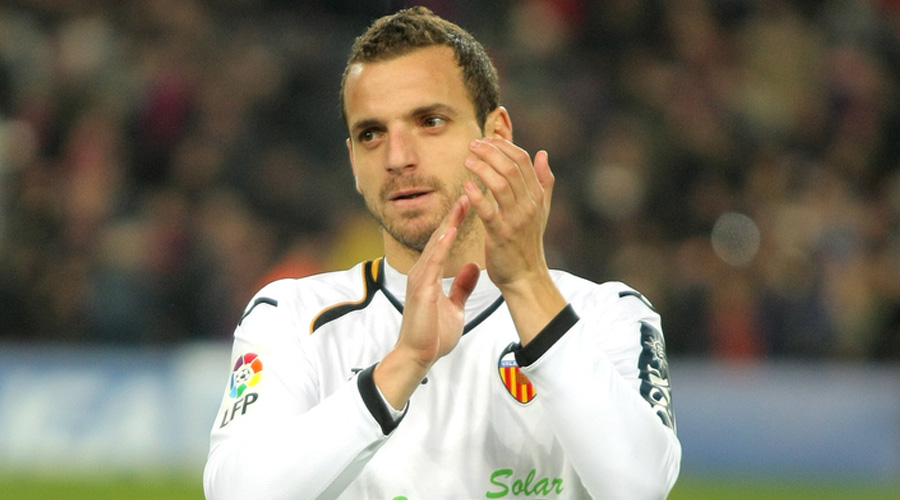 ---
|
Calcutta
|
Published 23.12.20, 02:09 AM
---
The Big Two of Madrid — Atletico and Real — are back to occupy the top two spots in the current La Liga standings, but even a few days back, it was Real Sociedad who had surprised most to be the tabletoppers. Zinedine Zidane's Real Madrid and their arch-rivals Barcelona were then third and fifth, respectively.
Though Sociedad have slipped to third now, their presence at the top for quite some time does underline the competitiveness of this season's La Liga, agreed former Spain and Real Madrid striker Roberto Soldado, who now plays for Granada.
Soldado feels that matches slotted one after another this season have been "demanding" for the players and led to injuries, while at the same time, reducing the gap between teams. "There have been busy fixtures this season with not much gap between the matches.
"Generally, teams get a week's break at least because of Christmas, but this year it's going to be for just two days or so," Soldado said during a global news conference organised by La Liga.
Granada, having reached the Europa League knockouts for the very first time, play at Real Madrid on Wednesday. By virtue of four wins in a row, Madrid moved up to No.2, but Granada, qualifying for La Liga last season, haven't done badly either.
Soldado, on his part, is ready to produce his A game against his old club, while also attributing Real Madrid's role behind his development both as a player and person. "It's a club to which I will always be grateful to not just as a player, but also the way it helped me develop as a person as I had great years with them.
"For the person and player I'm today, I really owe that to Real Madrid," Soldado, who played for the Spanish giants for three years (from 2005-08) and also for the club's academy team, said.
"But now that I'm in Granada for a season, what I really try to do is work hard and give my 100 per cent in terms of performance. I'm going to do my utmost and make sure my team manages to win," he added.