ISL 2020 Golden Gloves winning goalkeeper for Bengaluru FC Gurpreet Singh Sandhu hasn't got over the loss to ATK in the semifinals.
'It just didn't work out for us. We scored first in the second leg, which was ideal, but to keep that lead was very difficult especially when you have a great team ahead of you,' he told The Telegraph online over the phone, a week after the second leg of the semifinal, which saw Bengaluru FC crash out of ISL.
The turning point of the match was conceding the penalty, he said, but soon turned to other aspects of his game.
Gurpreet (28), who is custodian for the Indian team as well, referred to diet and fitness as the two key elements of success. 'Diet has been a very neglected topic in India specially in sports for a long time but it's importance is paramount. I follow a simple vegan diet. Though diet depends from body to body.'
The goalie, who has also played competitive matches in a top flight league in Europe, is serious about fitness too. He recalled his playing days in Norway with Stabaek from 2014-2017, defining it as a 'humbling' experience.
'The stint in Norway made me physically, mentally and emotionally stronger. It's like a lion tasting blood. Being a foreign player in a different country was challenging. But the people there helped me a lot.'
Asked what he missed the most about India while he was away, his reply came straight from the heart. 'Home and the food.'
At a time when coronavirus is wreaking havoc in the world, Gurpreet provided an insight on how Bengaluru FC was coping with the pandemic. 'We were just following the basic guidelines that the government had provided for citizens.'
During the conversation, Calcutta had to come up. For, Gurpreet signed his first professional contract with East Bengal in 2009. 'Calcutta holds a very special place in my heart. When I joined East Bengal, I was lucky to share the dressing room with some of the legends of Indian football like Bhaichung Bhutia and Rennedy Singh. It was a learning experience for me. I observed how they went about their preparations, how they carried themselves on the field. I was young, eager to learn and I am very fortunate to have learnt from some of the greats of Indian football.'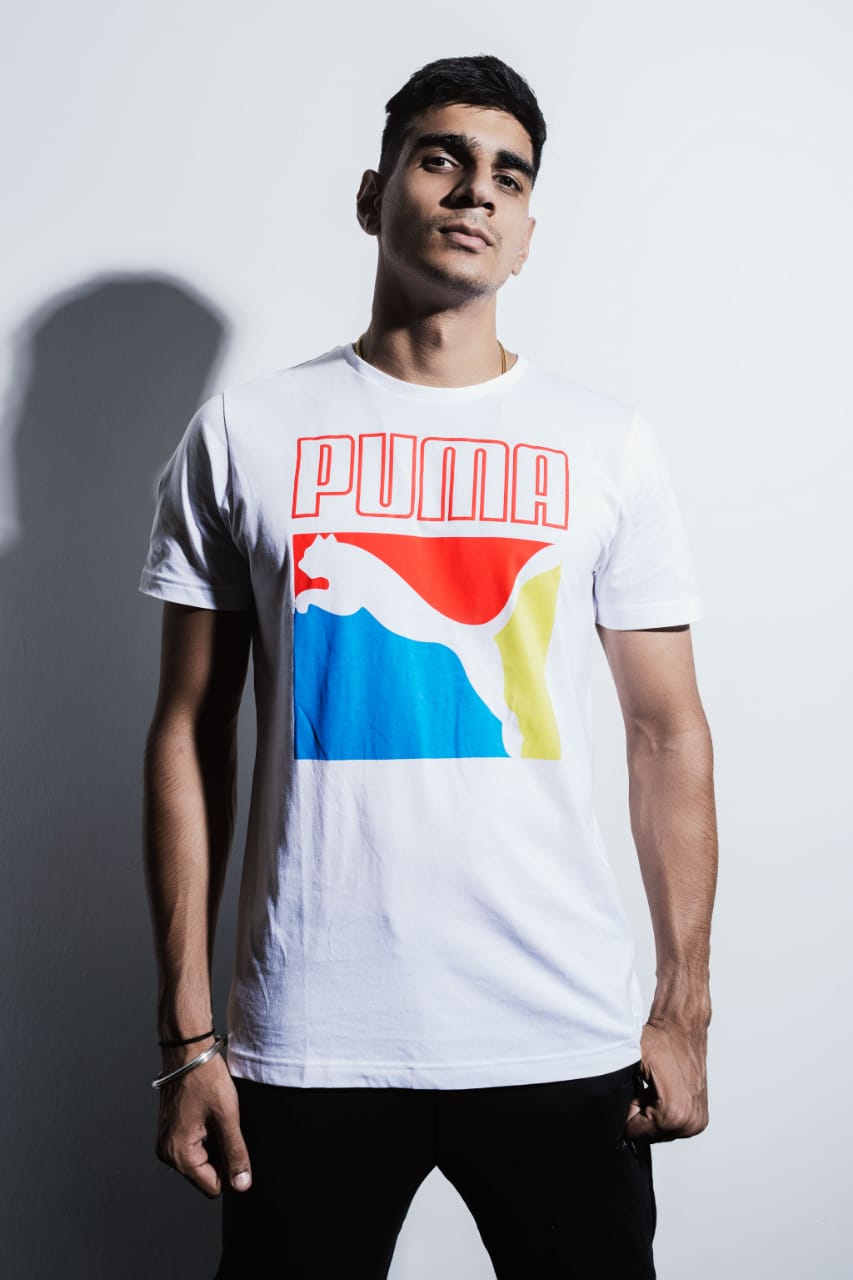 Gurpreet had no hesitation in naming Sunil Chhetri when asked about the best forwards in the international circuit
The Mohun Bagan-ATK merger has been drawing flak from a section of die-hard fans of both teams. But Gurpreet welcomed the merger, terming it 'a very positive news for Indian football.'
'When a professional club like ATK merges with a club of Mohun Bagan's calibre who have history and success by their side, it's bound to produce positive results. I wish them all the best.'
The goalkeeper of the Indian national team had a funny story to share when asked about what made him choose his place under the bar. 'When I started in the St Stephen's Academy in 2000, I was asked to stand in the goal because of my height. Never questioned the coach's decision and that's how I became a goalkeeper.'
Gurpreet is a huge admirer of Jan Oblak, the Slovenian goalkeeper who plies his trade for Spain's Atletico Madrid. 'Oblak is underrated but in my opinion, he is one of the best goalkeepers in the world right now.'
As for the best forwards in the international circuit, he had no hesitation in naming Sunil Chhetri. It's amply evident that Gurpreet holds his national and club teammate in very high esteem.
He also named Iranian footballer Sardar Azmoun as one of the most lethal forwards he has played against. India played Iran in two World Cup qualifiers in 2015 and 2016. Azmoun scored in both matches crushing India's dream to qualify.
Talking about dreams, Gurpreet has one too. He plans to open a goalkeeping academy after he hangs up his boots.
'Goalkeeping is a thankless job. You have to be right on top of your fitness and be strong emotionally to play at the highest level. I want to open an academy where I can train budding goalkeepers and in effect help Indian football as much as I can.'
But that's after he retires. For now, he has a piece of advice for goalkeepers who want to turn professional. 'Goalkeeping requires a lot of knowledge and hard work. It's a gloomy road ahead, one with not a huge amount of scope. But if you persist, you shall emerge victorious," he signed off.